South Africa's President Cyril Ramaphosa has revealed that the suspect in the murder of Limpopo student Precious Ramabulana was already wanted in another rape-related case. The President stressed today that the criminal system will be coming down a lot harder on these men who have "declared war on South African women and children"; and also announced that the South African government will be supporting the murdered woman's family as they set up a Precious Ramabulana Trust Fund.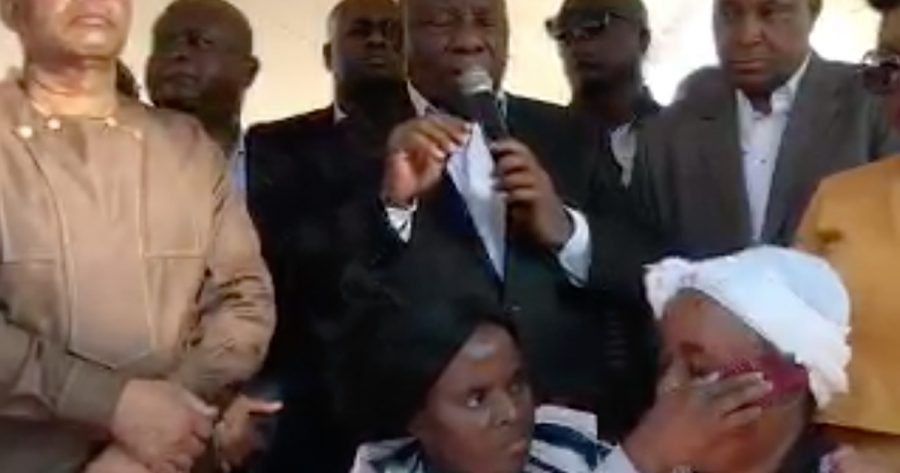 Speaking to media today, after visiting with Ramabulana's family, President Ramaphosa paid tribute to the SAPS team who secured an early arrest in the case, and to the local community (especially traditional leaders), municipal and provincial government (including the Premier) who have been closely supporting Ramabulana's family.
Ramaphosa said he came to see the family in Makhado to pay condolences and "express our deep sorrow on behalf of the people of South Africa that yet again we have lost another young life… of a young woman who was brutally murdered, having been stabbed 52 times by a man."
The 21-year-old Capricorn TVET college student was murdered in the early hours of last Sunday morning at her student accommodation in Mokomene in Limpopo. A suspect was arrested on Thursday in Botlokwa. He had her mobile phone in his possession.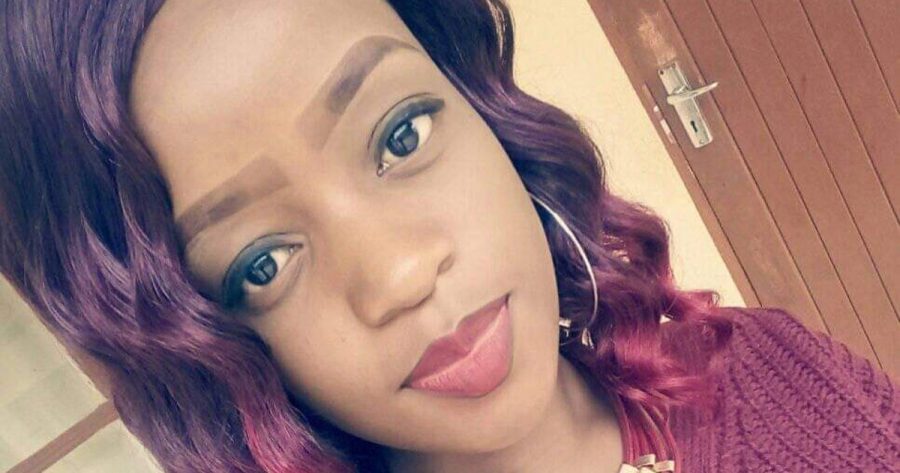 The President said: "What saddens me even more is that the perpetrator had his brushes with the law on a rape type of charge – I don't have the full details – and he was out, still prowling the streets of our country, and then took the opportunity to break into the house where Precious Ramabulana was staying, where she was studying, and brutally murdered her."
Ramaphosa said that South Africa needs to keep an "active record" of those found guilty of crimes against women and children, to keep a close eye on them and "they should never be in society, they should be behind bars."
He said he was ashamed that as a nation, and as men, "we seem to have declared outright war against the women of South Africa", and mourned the loss of a woman who had such a promised future but who was "slaughtered like an animal".
Sounding more resolute than ever, the President vowed that the government is embarking on a major campaign with a large budget to send the messages, particularly to men who abuse, that "their days are numbered".
Ramaphosa said SA's criminal justice system is about to be improved so that once a man is found guilty of these type of crimes, he will "never see the light of day again. He will spend the rest of his days in prison".
And he said that these criminals will not get to "enjoy" their life in prison. Instead "they should be subjected to hard labour, the harshest of labour… because what they're doing to society is beyond words – the hurt, the harm that they cause to the family of the victims" and to society.
He said until now many have come out of prison without any sense of remorse and then they continue to commit these violent acts.
"Our coming here (today) means we're now going to double our efforts to do everything that we can to be more vigilant… (with criminals) in the rape and killing of the women of our country."
He called on the men of South Africa, "let us stop this war that men have declared against the women of our country".
Ramaphosa said: "We can't continue to build a nation when we are subjecting the females of our nation to degradation, bad treatment, rape and murder."
The President said: "The family has decided that they would like to set up a Precious Ramabulana Fund or Trust, and we are going to support them in this." He said that NGOs – like Trusts – that are aimed at addressing the issue of gender-based-violence, bring value and cohesion to the issue.
#EnoughIsEnough #PreciousRamabulana https://t.co/tvxZbjuVLv

— Cyril Ramaphosa 🇿🇦 (@CyrilRamaphosa) December 1, 2019
#EnoughIsEnough https://t.co/6JNoOHjL1H

— Cyril Ramaphosa 🇿🇦 (@CyrilRamaphosa) December 1, 2019