Mongameli Bobani was today ousted as Nelson Mandela Bay's mayor after the majority of parties voted in favour of a motion of no-confidence, which had been brought by DA Councillor Morne Steyn.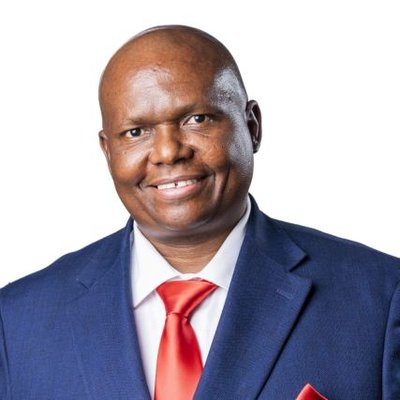 Many Port Elizabeth residents have welcomed the news, saying he left a "trail of destruction".
Nelson Mandela Bay Caucus Chairperson Athol Trollip (who is also the former Mayor of NMB), said the Democratic Alliance (DA) welcomes the removal of the United Democratic Movement's Bobani.
"In his fifteen months in office Bobani has been the most destructive mayor that this Metro has ever seen, and has single-handedly run this City into the ground. It comes as no surprise that every other party present voted to remove him.
"The question still needs to be asked at a national level why UDM leader, Bantu Holomisa, who has a reputation for fighting corruption, did and said nothing against Bobani's reign of terror in Nelson Mandela Bay."
Bobani announced he would dissolve his mayoral committee, just before the vote; and left the chamber straight after he was voted out.
According to a media statement by Trollip, the following happened under Bobani's watch:
National Treasury has threatened to withdraw and recall in excess of R3-billion in funds made available since the inception of the IPTS conditional grant allocation, because these funds have been used outside the framework stipulated in the Division of Revenue Act (DoRA).
The Hawks have raided his mayoral offices twice, which is unprecedented.
"SMME's have literally gone to war over a dubious drain cleaning tender, with people losing their lives," said Trollip.
Bobani refused to sign the drought declaration for months, while taps across the Metro ran dry and dam levels continued to drop.
Service delivery in the Metro ground to a halt. The City is dirty, as "refuse is not being collected on a regular basis and illegal dumping is a massive problem."
Trollips said this list is in sharp contrast to the 24 months where the DA-led coalition was in charge and achieved several successes including being financially liquid, winning environmental awards and tripling the number of annual jobs created by the Expanded Public Works Programme.
Yesterday Trollip opened criminal cases against the city's acting city manager and housing delivery director.
#NMBCouncil Trollip on Bobani's removal. pic.twitter.com/gccDoIEqaU

— Lynn Williams (@iamlynnwilliams) December 5, 2019