Port Edward, KwaZulu-Natal just played host to a group of South African grandmothers from Gauteng for an incredibly special week in their lives. The first time they ever saw the sea! And these grannies didn't just see it – they played, they swam, they laughed like children again.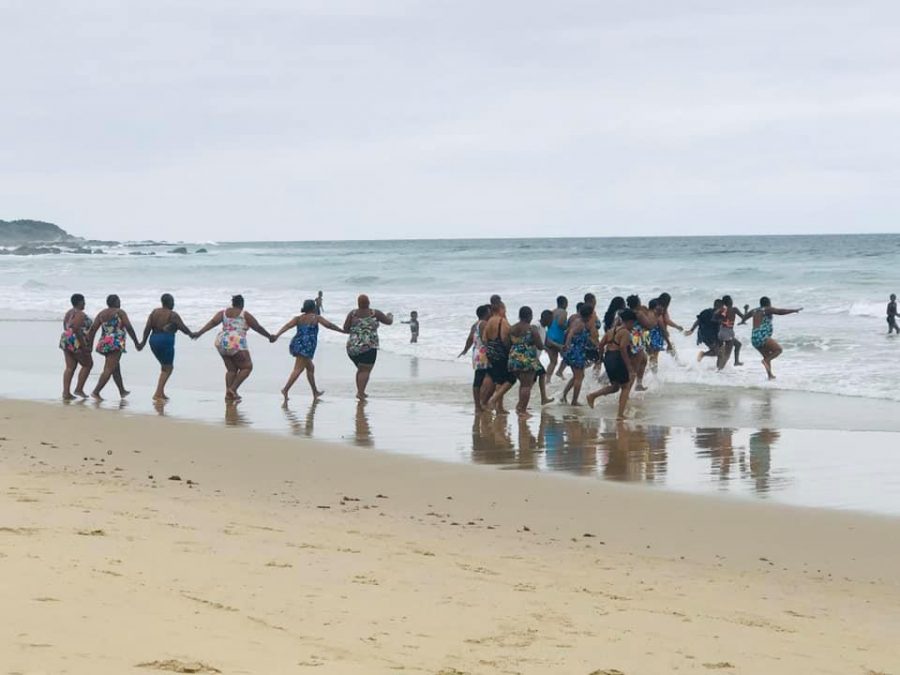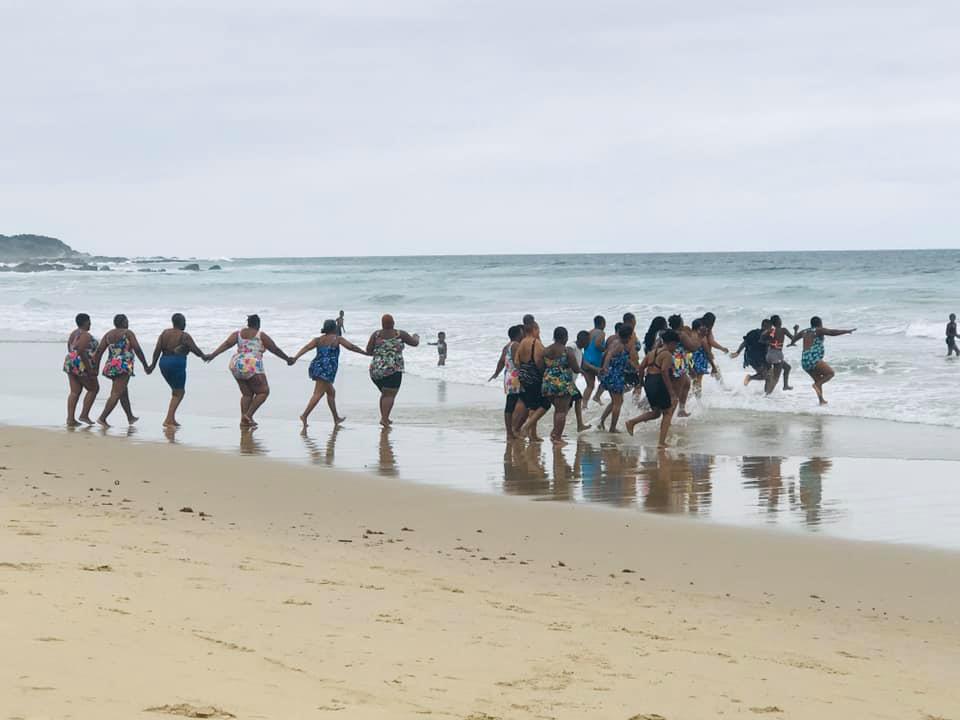 The amazing trip for the 24 grannies, from the informal settlement of Meriting (south of Johannesburg), was arranged by the Winnie Mabaso Foundation and sponsored by Tropic Skincare in the UK.
The awesome British founder of the Foundation, Lisa Ashton, said on the first day: "This truly is a once in a lifetime opportunity for our grannies who never dreamed that one day they would see the ocean, and I cannot thank our friends at Tropic enough for making this happen.
"I'm off for a weep behind my sunglasses as I watch them splashing and having fun."
WATCH Gauteng Grannies Swim in Ocean for First Time EVER
Lisa told SAPeople the grannies enjoyed a week of "beach, crocodile farm, coffee plantation, ziplining, crabbing, talent shows, crazy golf, campfire… 🤣🤣"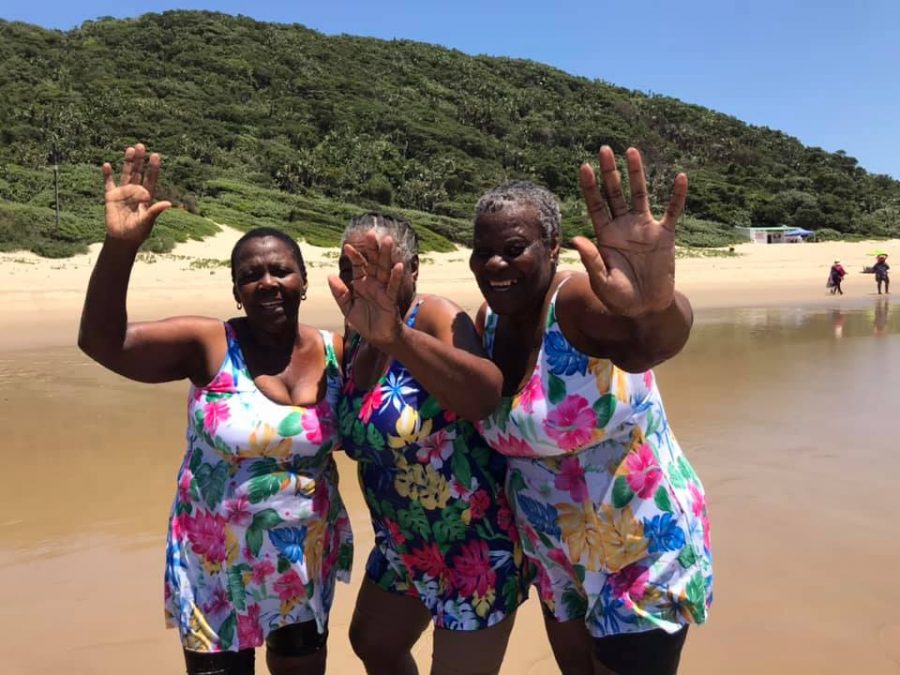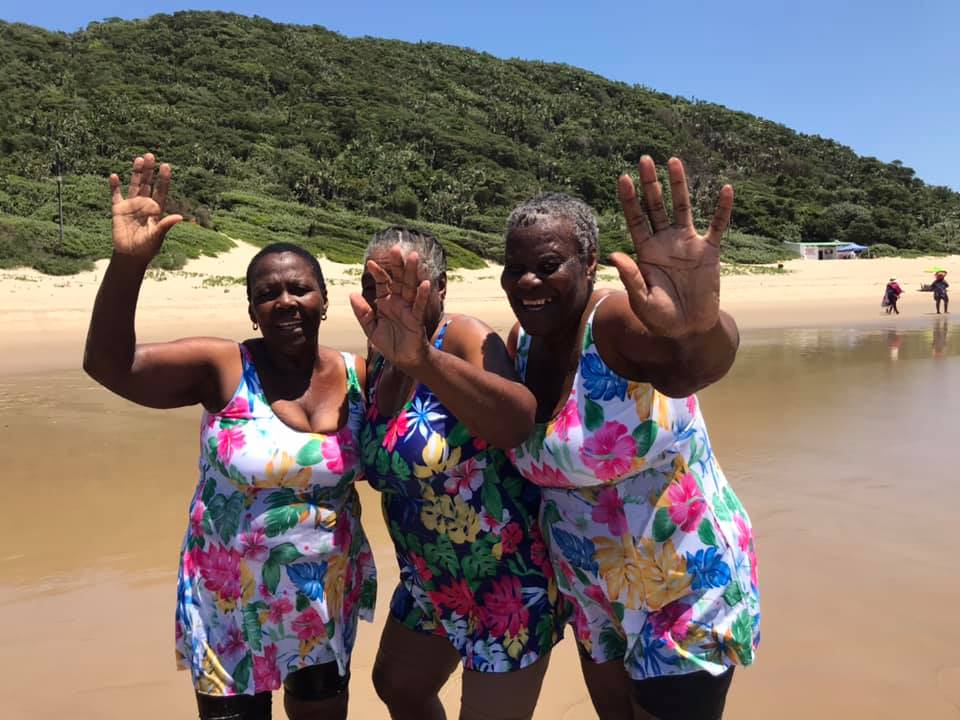 She said it had been an absolute joy to witness their delight. "My heart is full 💙"
On the last day, the Gauteng grannies filled bottles with sand and seawater… not just to keep the memories, but because sea water is important in African culture where it's believed to have protective and healing powers, says Lisa.
"They will place 4 bottles around each corner of their homes, some will add it to their washing water and others will sip it if they are sick. This week has gone too quickly 💙"
The Winnie Mabaso Foundation is home to over 20 abused, abandoned and orphaned children and runs several projects from a gardening scheme, Wednesday Granny Club, and library to feeding stations and workshops. You can follow and support the Foundation here.