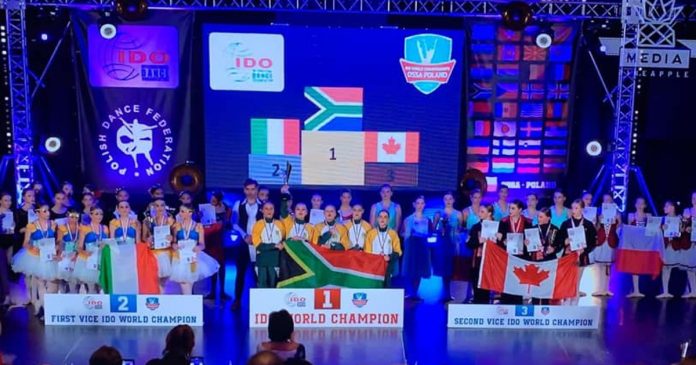 South Africa has won the the Junior Ballet Small Group championship at the International Dance Organisation (IDO) annual World Ballet and Jazz Championship, being held in Poland this week!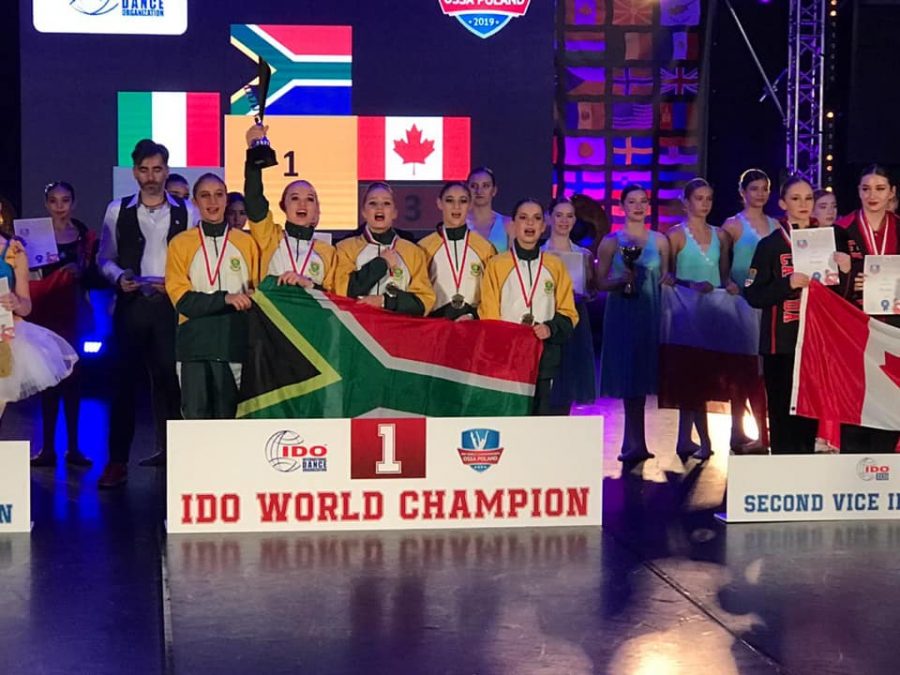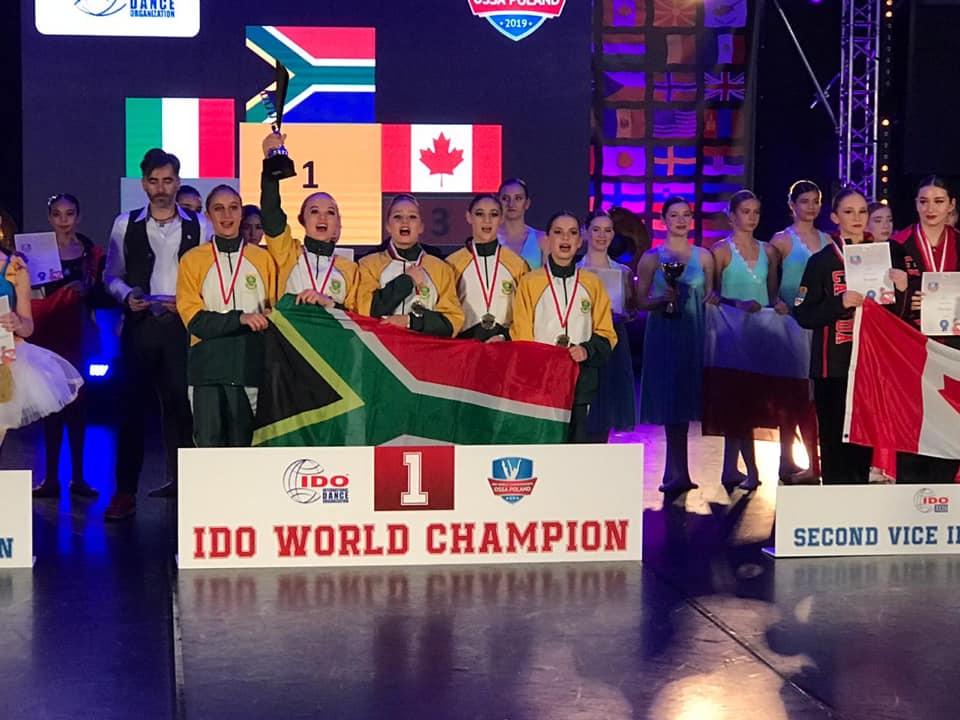 It's an incredible feat for the South Africans – there are over 2,800 dancers from 33 countries taking part in the competition! The IDO international adjudicators for the championships come from all over the world, including SA.
The Academy SA coach, Michelle Nesbitt from Pretoria, said afterwards: "No words can describe how proud I am of these kids!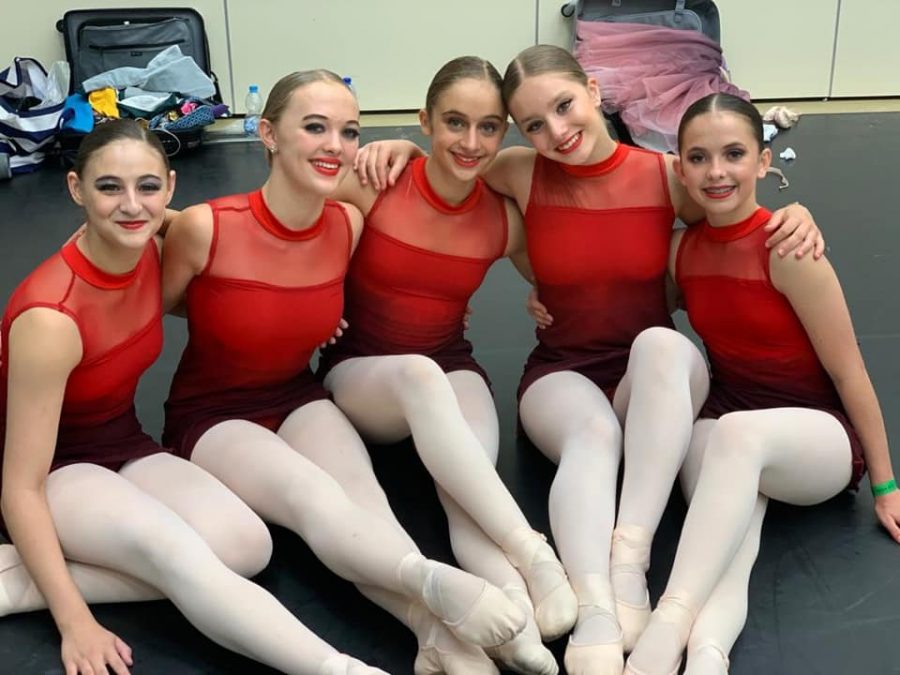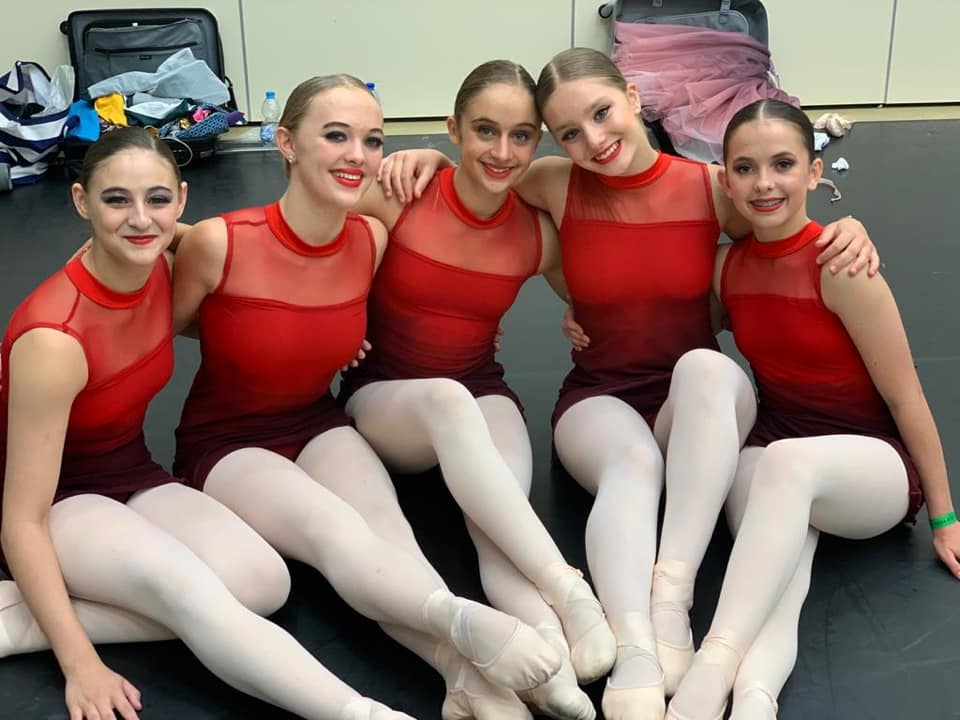 "It was such a privilege and honour to work with such talented and hard working dancers! Congratulations to the new Junior Ballet Small Group World Champions!🥇🏆🇿🇦🙏"
Michelle, who recently started working at The Academy SA, has a five-year history of helping South African ballet students win accolades in international dance competitions.
The event in Warsaw began yesterday and ends on Sunday.
WATCH South Africa wins and the SA national anthem is played in Poland