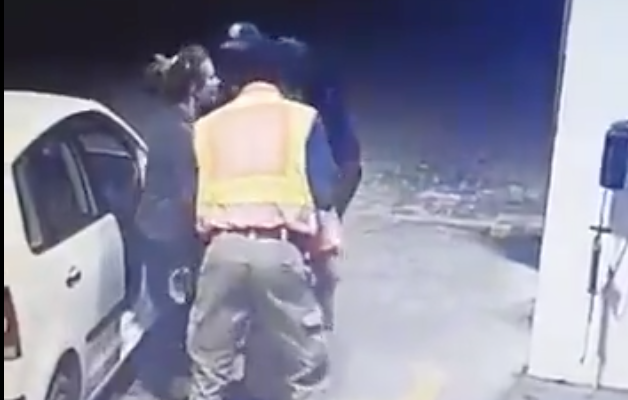 A woman appears to have been manhandled by Tshwane Metro Police officers in South Africa, during an arrest, in a video that is going viral on social media. Watch below.
Social Cohesion Advocate Yusuf Abramjee posted the video on Twitter on Thursday evening, saying: "This woman was alone and didn't want to pull over in the dark, fearing fake cops.
"She drove to a nearby petrol station. See what follows…"
The woman appears to willingly open her car door to speak to the officers, but gets forcefully yanked out and dragged towards their vehicle. Some social media users said, with the force used by the local metro police (including two female officers), it looked more like an abduction than an arrest.
Abramjee said the incident took place at Lytellton, a suburb of Centurion, in Gauteng province. It occurred on Tuesday 26 November at around 23h25.
The woman was finally handcuffed and appeared to then get into the Tshwane police minibus voluntarily. During the arrest, a passerby attempted to intervene.
It's unclear what the female driver had done in order for the police to pull her over.
Tshwane Metro Police say their investigations of the incident are at an "advanced stage" and statements have been taken.
WATCH Woman 'Manhandled' by Tshwane Metro Police in South Africa
This woman was alone and didn't want to pull over in the dark fearing fake cops. She drove to a nearby petrol station. See what follows… @SAPoliceService @TMPDSafety @MbalulaFikile @TrafficRTMC pic.twitter.com/jV7ObduTM5

— Yusuf Abramjee (@Abramjee) December 5, 2019