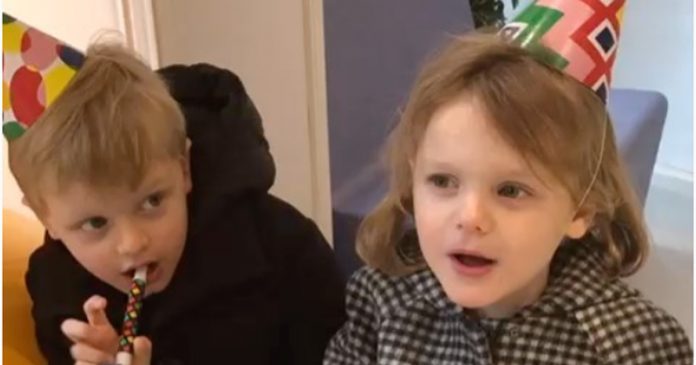 Princess Charlene of Monaco has posted a cute video message that's being shared around the world. It features her and Prince Albert II's twins – Prince Jacques and Princess Gabriella – on their 5th birthday, leaving a special message for Princess Charlene's mom (Lynette Humberstone Wittstock) back in South Africa.
Apart from the twins being adorable, the video is sweet as Princess Charlene, a former South African Olympic swimmer, can be heard prompting them what to say… and their dad can be heard laughing lovingly in the background.
Posting the video on Instagram, Princess Charlene said: "Birthday Message for Grandma." It was the twins' birthday on Tuesday 10 December.
This is the first time royal fans have heard the twins speak, so the touching video – in which they speak English (although the official language of the principality is French) – has made news around the world.
WATCH Prince Jacques and Princess Gabriella leave a message for Grandma
Other recent photos of the twins, posted on Princess Charlene's Instagram page include:
Monaco Royal Family portrait:
The twins waving the flag for South Africa at the Rugby World Cup in Japan: