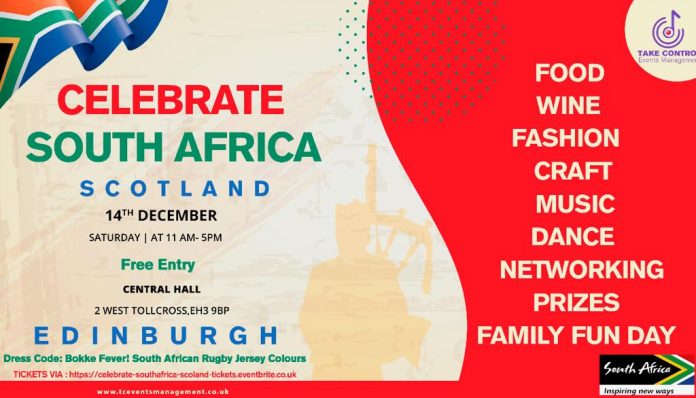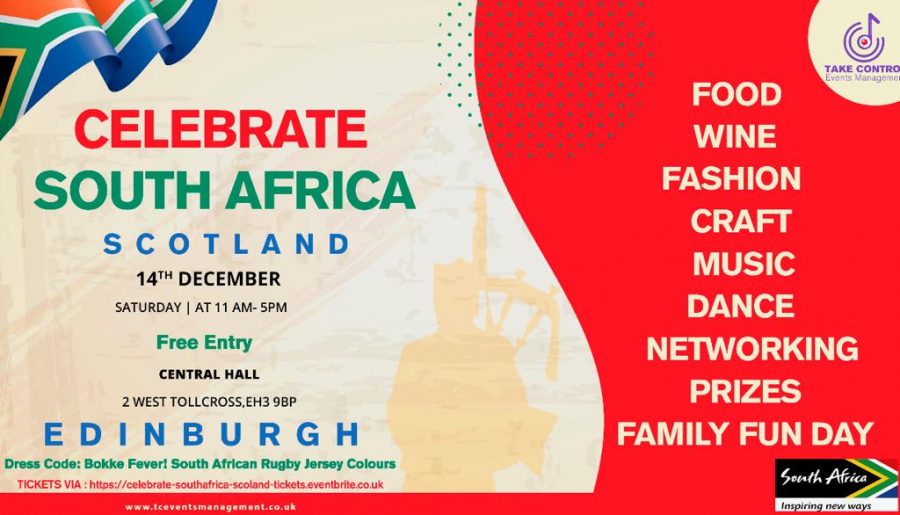 The next Brand South Africa Global South Africans (GSA) engagement will be in Edinburgh in Scotland TOMORROW – Saturday,14 December 2019??.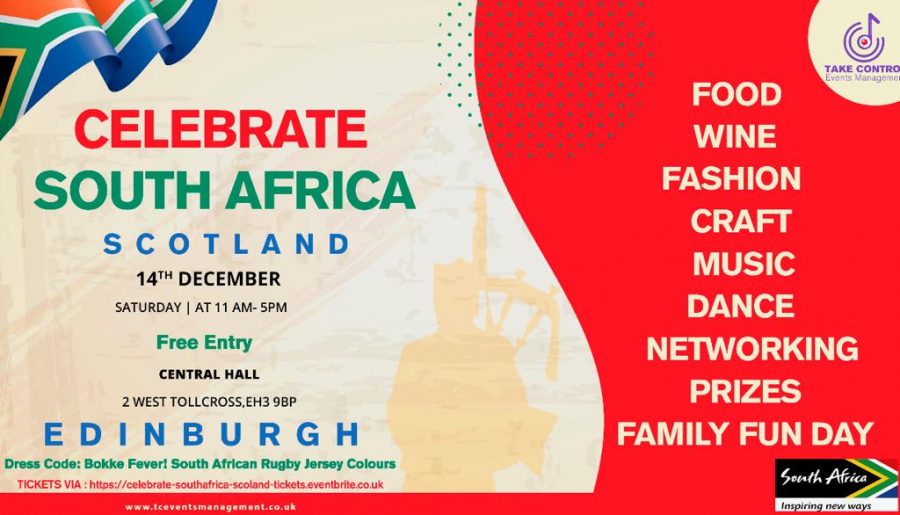 You will see a Scottish man singing the South African National Anthem using the Scottish pipes on the day!
There will be Food. Fun. Fashion and South African wine.
A kids' play area will also be available.
It will be a #FamilyFunDay
Wear Bokke t-shirts or Bokke colours! (South Africa National Rugby ?).
Address to meet at:
Central Hall
West Tollcross
Edinburgh
Scotland
EH3 9BP
United Kingdom
It's important to REGISTER here please
We will be there from 11am to 5pm
Entry will be FREE but you will need to register on EventBrite ?? Here is the link to register
#NoRegistrationNoAdmission.
One registration per person.
See you there… Invite your friends and family from all walks of life, from all countries, ALL WELCOME ?
We are celebrating all things #SouthAfrican this weekend… from #Rugby to #MissUniverse to #25YearsOfDemocracy