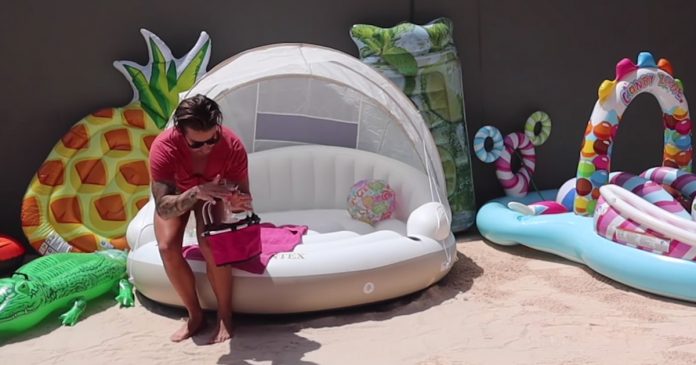 Comedian Kevin Fraser has posted another brilliant video that sums up a slice of life on a beach in South Africa.
The South African expat – who now lives in Australia, but stays closely in touch with South Africa, with regular tours back home – is a master of accents and plays them all in this short video that shows a Sandton holiday maker on the beach… who keeps getting disturbed.
Some of the expressions are classic ("sitting on my life") and it's stirred many memories for expats, and has those in SA laughing too.
"The Sandton voice is the best omg??can't stop LOLing," said one fan.
"I remember being totally shocked when Jozi fams pitched at the beaches in Plett with everything including the home help wearing full uniform. Being Capetonian and totally up my own ass and dead cliquey to boot, I'd never seen the like???," said another.
Another was reminded of her family's "migration" from Joburg to Durban at Christmas, while Theresa McAvan said: "I need that inflatable for the 5 seconds of sun we have in London every summer." Another fan in the UK added: "Kev you have given a lot of us suuuuuuper-tense election-beskrik Saffas in the UK a much needed belly laugh today. ?"
Karen Crous Nusca in the Western Cape said: "Load shedding in Cape Town right now so this brightened my day. Thanks Kevin??" (And many asked him to do a load shedding skit next.)
WATCH When a Sandton Holidaymaker Hits the Beach in South Africa – Comedian Kevin Fraser
SILLY SEASON BE LIKE!

Posted by Kevin Fraser on Thursday, December 12, 2019