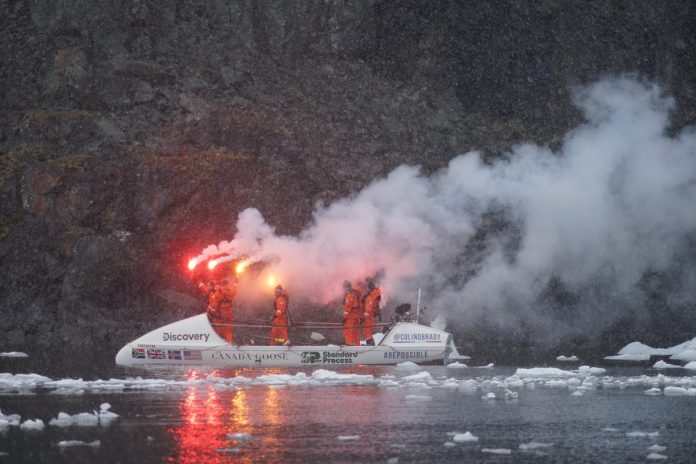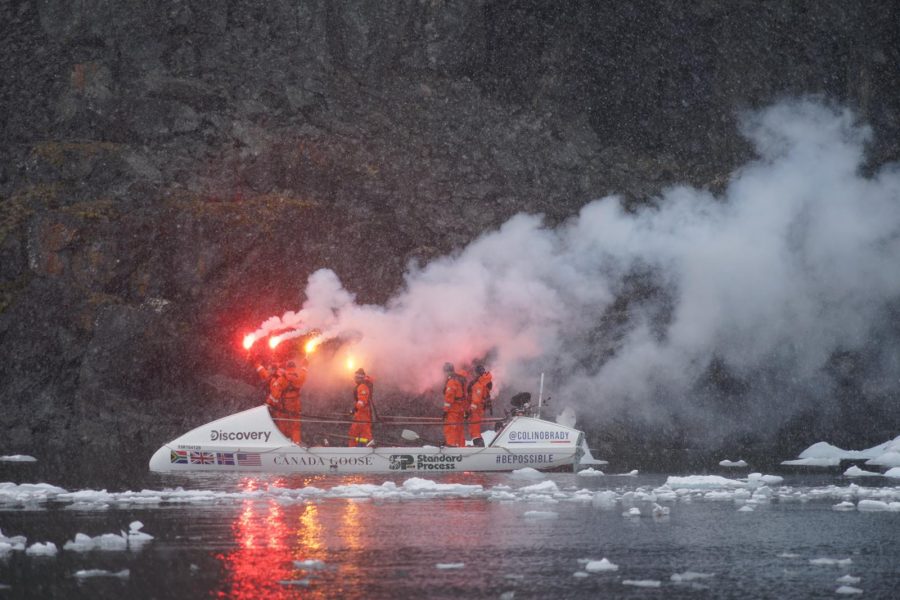 South African endurance athlete Cameron Bellamy and his team have made history, becoming the first team of rowers – using human power only – to row across Drake Passage… from Cape Horn to the frozen continent, Antarctica.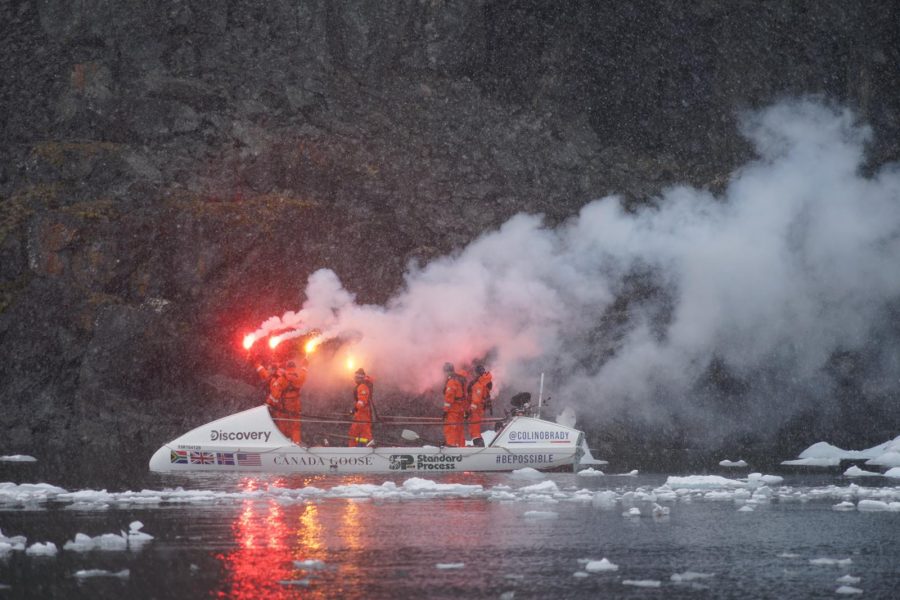 The fantastic news of the world first extreme ocean row was posted on Christmas night in a message on Cameron's page saying: "They made it! #TheImpossibleRow across the Drake Passage. Cape Horn to Antarctica. 655 nautical miles across the roughest and coldest waters on earth.
"Six amazing adventurers, a couple years of planning, the support of Discovery and excellent teamwork out on the Drake! Huge Congrats Cam & the team. A Christmas you will never forget!"
It's the second time Cameron has made world history this year! In September Cameron broke the record for the longest channel swim ever – swimming 150km of open ocean from Barbados to St Lucia (which took him 57 hours of continuous swimming to complete). It's an achievement made even more remarkable by the fact that he only started swimming seriously at the age of 29.
Rowing on Ohana across the Drake Passage wasn't all smooth 'rowing'.
Within the first 85 miles from Cape Horn they had encountered massive ten foot swells on the way.
Then they were hit by intense southerly winds which blew them backwards for 24 hours on Day Four (16 December).
But by Day Six they were able to take a break… and of course the record-holding open swimmer, Cameron, couldn't resist braving the ice cold, rough waters to take a swim!!
On Cameron's twitter page, the admin posted this evening "Defeating the Drake! Cape Horn to Antarctica in a row boat." and added that "teamwork is critical!"
The six "extraordinary adventurers" along with Cameron were Fiann Paul, Colin O'Brady, Jamie Douglas-Hamilton, Andrew Towne and John Petersen.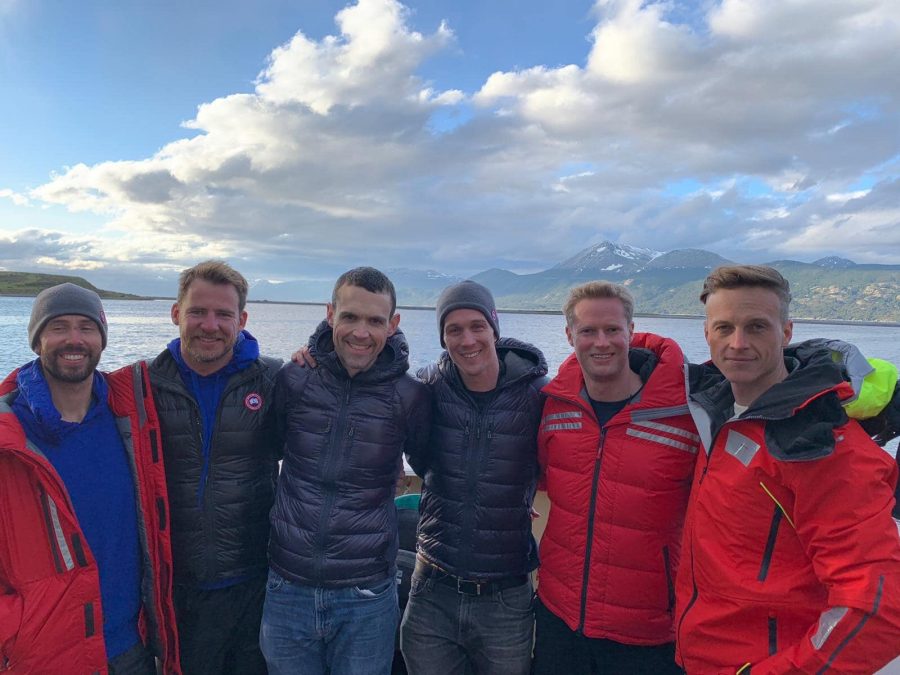 Cameron has been rowing his whole life, and in 2014 he rowed with a team across the Indian Ocean in 57 days and earned two Guinness World Records, according to Discovery.
Cameron became the 11th person ever to swim the Oceans Seven, the swimming equivalent of the Seven Summits in climbing. He was also the first to swim around Barbados (151km).
Tonight messages of congratulations have poured in, with many saying "now this is a truly Merry Christmas". Katy Pepper said: "You are truly awe inspiring! Congratulations Cameron and team. We are so amazed and humbled by your success. I know the children at the Early Childhood Development sites in the Eastern Cape of South Africa will be celebrating you. You are incredible. Well done!!!"
In the true spirit of Ubuntu, Cameron uses his athletic achievements to raise money for the Ubunye Challenge, a South African educational charity which he founded in 2011. (He has also raised money for charities in Barbados, St Lucia and elsewhere.)
Ubunye means "Unity" in Xhosa, the language spoken in the rural Eastern Cape where Ubunye does most of its work with children.
On Cameron's website, it says: "Growing up relatively privileged in Cape Town, South Africa, Cameron was cognizant of the fact that many children his age all over South Africa did not attend school. This memory led to his founding the charity in 2011 and using his athletic feats to raise funds to fulfil its mission."
The question on everyone's lips is what's the next impossible mission that Cameron is going to take on?
For more info and to support Ubunye, click here. 
#CongratulationsCameronBellamyandTeam #MakingSouthAfricansProudInSoManyWays
WATCH Cameron Bellamy and Team Achieve TheImpossibleRow, Crossing the Drake
Cape Horn to Antarctica. Cameron Bellamy and team, first to row only with human power across the Drake Passage. #UbunyeChallenge #ColinoBrady #Discoverychannel

Posted by Cameron Bellamy – Endurance Athlete on Wednesday, December 25, 2019