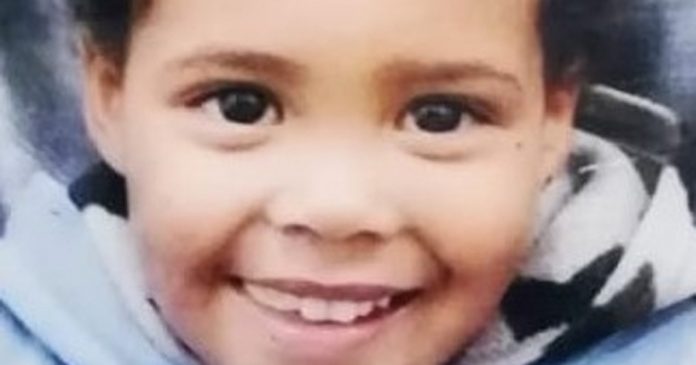 South Africa's Police Minister, General Bheki Cele, will this morning at 08h00 be attending the funeral of a five-year-old boy whose life has tragically been cut short this Christmas by a stray bullet in the Cape Flats, Western Cape.
The little boy – Valentino Christiano Grootetjie – was struck in the head by a stray bullet in the place he should have felt the safest… at his parents' house, in the backyard. The shooting took place last Saturday, just a few days before Christmas.
Valentino, nicknamed Tino and loved by all… was shot whilst trying to protect his little brother (2) from the crossfire between suspected gang members.
During the incident, a 22-year-old man (who is reportedly a drug dealer) was also shot and seriously wounded. He is currently recovering in hospital, the South African Police Service (SAPS) said in a statement.
SAPS confirmed two suspects have been arrested in connection with the murder and attempted murder. The two suspects are aged 24 and 29.
General Cele will pay his last respects to the slain five-year-old preschooler this morning at Lavana Primary School in Lavender Hill… along with the rest of the community, who also held a Memorial Service on Boxing Day.
Moving Message from Lucia Evans
In the early hours of Saturday morning, Lavender Hill community activist Lucia Evans penned the moving message below. Evans (47) was named by the BBC earlier this year as one of the their Top 100 Most Influential Women in the World. Today she wrote:
"In a few hours we as the community of Lavender Hill will come together and pay our last respects to Tino.
"For the last 7 days I have been with his family and whilst raising funds and arranging his funeral, I find myself this morning not being able to sleep, my mind is quiet now to process this whole week.
"I am asking myself, shot in the back of his head whilst playing in his own back yard, a safe space within the home. What kinda human being does that to a child. I am trying to understand this WAR AND THE CASUALTIES OF WAR, OUR BABIES.
"He threw his 2yr old Brother on the FLOOR saving him, I saw the 2yr old's scars of where he fell and Tino died,
"how will his parents ever be able to go into that Back yard for more than 2min or go back and stay in that backyard where their son had died,
"how will they ever sleep Peacefully in their Shack in that backyard because when they open the door the memories the evidence of the dry blood is there where their son died.
"And so I prepare my heart to support a family and our community and advocate for the Protection of all children.
"#MyChildIsYourChild #365DaysForChildren"
In July the army was deployed to the Cape Flats to deal with the increase in gang violence, in which innocent bystanders are regularly killed. But so far the violence has continued unabated.