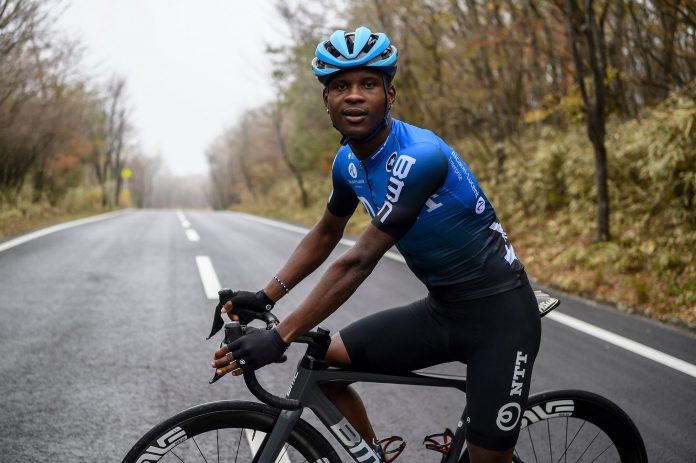 Donovan Le Cok, who witnessed and filmed the 'scuffle' between top South African cyclist Nicholas Dlamini (whose arm was broken in the incident) and a SANParks official on Friday morning in the Silvermine section of Table Mountain, has released the following official statement.
Le Cok, who works for luxury tour operator Giltedge Africa, said:
"I got to the scene just at the point where the SANParks Official had knocked Nicholas off of his bike to check his permit. What they had done is, it's a downhill to the exit, and they sort of jumped out and grabbed his handlebar to make him stop which made him fall obviously.
"Nick was quite upset, he was hurt and his bike was damaged, it is quite a shocking thing to encounter when someone tries to grab you off of your bike, something that a criminal does rather than a park ranger.
"At that point there was a heated discussion with the head ranger, Nick wasn't aggressive towards him, trying to get away or resisting being detained. The guy just laid into, turned him around, and twisted his arm high above his head.
"You can hear in the video his arm snap and crack, at which point Nick was just screaming saying my arm's broken, my arm's broken. They just proceeded to throw him into the back of a van, all the while he is still shouting 'my arm is broken'.
"I had then stopped filming as the rangers were becoming aggressive towards me; they were grabbing at my phone and my hand, so I thought rather than lose my phone and lose the footage, I would just stop recording and put my phone in my pocket.
"The rangers were all very aggressive to me afterwards as well, I just wanted to check that Nick was ok. I was able to shout to Nick through the van windows to try make sure he was alright and to let him know I would do what I could to help him.
"As I was up in the mountain with no signal, I cycled back down as was able get the footage out as soon as I had signal!"
The rest, as they say is history. Le Cok's video went viral on WhatsApp and around the world with the incident reported by international media outlets, including the BBC.
According to Table Mountain National Park (TMNP), they stopped Dlamini because he had entered the Silvermine section without paying the conservation fee or having proof of activity permits.
In a statement, TMNP claimed "the situation spiralled causing the subject to injure himself during the ordeal".
Minister of Environment, Forestry & Fisheries, Barbara Creecy said she had visited Dlamini in hospital and "heard first hand his horrible experience".
The Minister has instructed SANParks to "suspend all official involved and implement an independent investigation".
WATCH Video by Donovan Le Cok – Nic Dlamini's arm broken in scuffle with park ranger
An 'incident' on #TableMountain Fri morning between #SouthAfrican cyclist Nic Dlamini and a park ranger… pic.twitter.com/BbVeyH1Oyg

— South Africa People – SAPeople.com (@sapeople) December 28, 2019