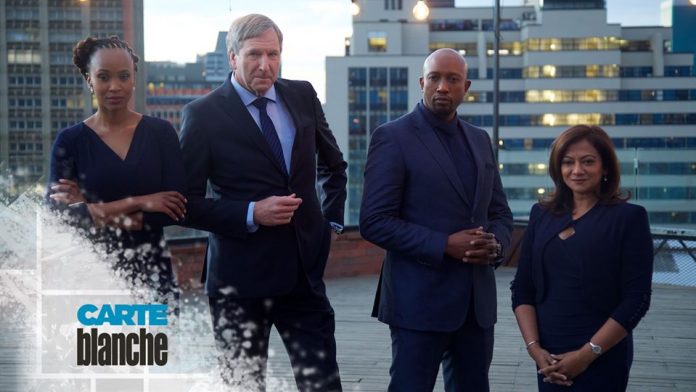 Carte Blanche covers a Rolex murder, Sperm Donor Siblings, DNA database disasters plus more, on Sunday 5 January – on DStv Now if you're in South Africa, and available to stream from Tues 7 January on Showmax International in most other countries. 
How would you feel if you suddenly discovered you had 18 or 24 siblings? More and more people worldwide are starting to dabble in mail-order DNA analysis and then upload their profiles onto online ancestry websites. Many are taken by surprise as they discover biological siblings they never suspected they had, and learn that they are actually part of huge genetic families. Donor anonymity is still protected in South Africa, and the law protects donors from maintenance and inheritance claims. Carte Blanche meets donor-conceived adults who argue for expanded rights in their search for their biological identity.(Producer: Eugene Botha | Presenter: Masa Kekana)
Watch the show overseas | Watch in SA on DStv Now
One donor, multiple siblings and the stories that changed their lives. We meet donor-conceived adults hoping to track down their biological fathers despite insurmountable red tape. #CarteBlanche Sunday 7pm on @MNet. @MasaKekana pic.twitter.com/N0BdEVsMrN

— Carte Blanche (@carteblanchetv) January 3, 2020
EXPLORE > EMPOWER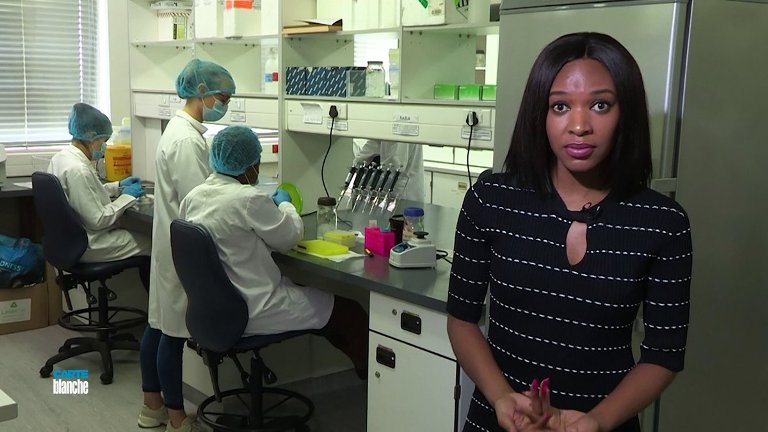 In a country beset with crime, stopping known offenders from re-committing offenses should be a basic priority. We ask why the government is not complying with laws already in place to ensure that the DNA of prisoners is sampled and stored on our national DNA database. Carte Blanche investigates how delays around building this catalogue are letting dangerous criminals back on the street – without a way of tracking them. (Producer: Sasha Schwendenwein | Presenter: Masa Kekana)
Watch the show overseas | Watch in SA on DStv Now
This Sunday on #CarteBlanche, @MasaKekana investigates how delays around building a catalogue of prisoners' #DNA profiles are letting dangerous criminals back on the street, without a way of tracking them. pic.twitter.com/Nfn0wwgAiA

— Carte Blanche (@carteblanchetv) January 1, 2020
 ENLIGHTEN / EDIFY
In a rain of bullets and amid screeching tires, a Durban businessman lost his life and his distinctive Rolex watch in a Sandton hotel basement nearly two years ago. Carte Blanche sits down with his widow, who has followed every trail left by police, and so amassed a raft of evidence and documents that suggest her husband's murder investigation was either bungled by negligent officers, or deliberately covered up.(Producer: Kate Barry | Presenter: Derek Watts)
Watch the show overseas | Watch in SA on DStv Now
The so-called #RolexGangs have been rolling along for years. By unpacking one of their attacks, @DerekWatts asks why the police has failed to crack the case. That's #CarteBlanche Sunday at 7pm on @MNet pic.twitter.com/xEqgrM2opw

— Carte Blanche (@carteblanchetv) January 2, 2020
In a time of dwindling funding and the redirection of corporate social investment to early childhood development causes, the incredible staff of the Hospice Palliative Care Association of South Africa are clawing their way back to keep their services going every day. Even when it means dipping into their own pockets and taking on double duties to make sure their patients and families get the care only Hospice can give. Against all odds, staff managed to reopen the doors of the in-house facility in Soweto that were closed due to a lack of funding in 2017. Carte Blanche honours the sacrificial commitment and gentle wisdom of the women from Wits Hospice who take on the journey with patients and family at the end of life. (Producer: Stenette Grosskopf | Presenter: Devi Sankaree Govender)
Watch the show overseas | Watch in SA on DStv Now
If you're in SA – you can watch Carte Blanche on DStv Now.
If you're overseas – you can watch #CarteBlanche from Tuesdays, and thousands of other popular local South African shows & movies by subscribing to Showmax International now. You can try it FREE for 14 days. 
Carte Blanche is on M-Net & M-Net HD [101], January 5, 2020 at 19:00 & again on M-Net Plus 1 [901] at 20:00
***
Please note: Carte Blanche is only available to international Showmax subscribers in Andorra, Australia, Austria, Belgium, Denmark, Finland, France, Germany, Greece, Iceland, Indonesia, Ireland, Italy, Liechtenstein, Luxembourg, Malta, Monaco, Netherlands, New Zealand, Norway, Portugal, San Marino, Spain, Sweden, Switzerland, United Kingdom. Not all titles are available in all territories. Showmax brings you the best South African series and movies, from the classics to the latest releases, from complete box sets to kids' favourites.