The Four Paws team announced in a statement on social media on Monday that they are mourning the loss of FOUR PAWS Founder and President, Heli Dungler, who died suddenly and unexpectedly on Sunday.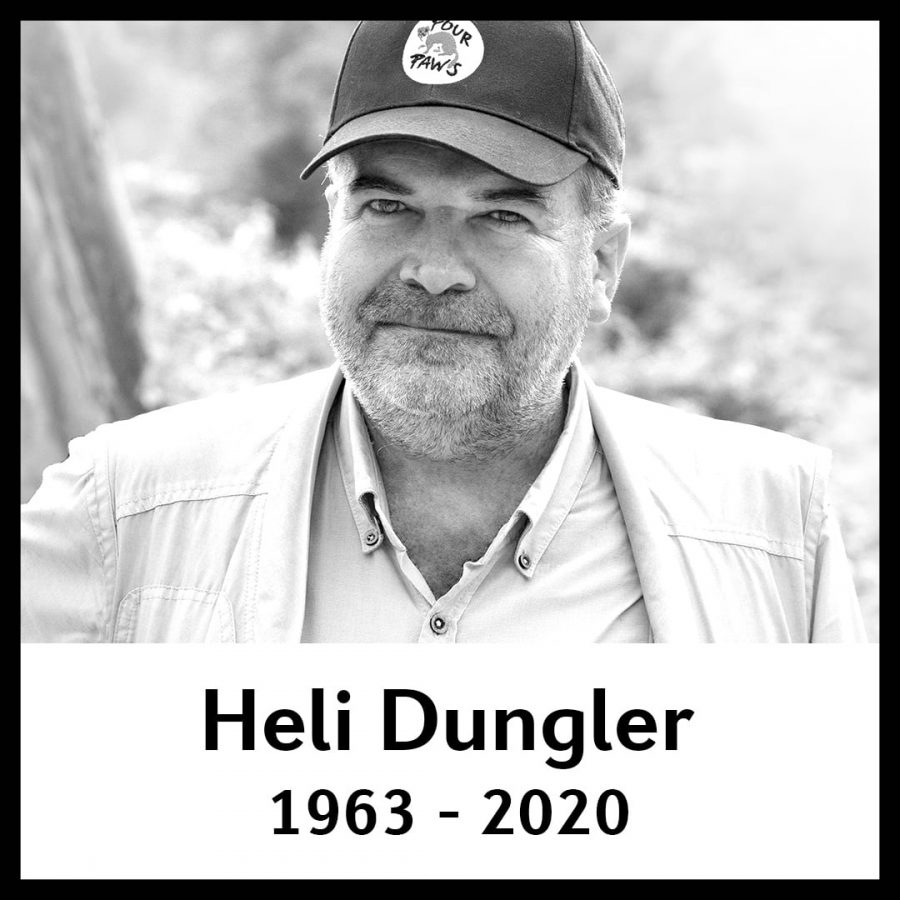 "His death is a severe blow for us and fills us with great pain. Our thoughts and our deepest sympathies are with his family during these difficult hours," said Four Paws.
Dungler was born in 1963 in Waidhofen an der Thaya in Lower Austria. In 1984, he began his career with Greenpeace in Austria, during which time he became passionate about actively promoting animal welfare.
In 1988, he founded the animal welfare organisation FOUR PAWS in Vienna and initially focused on animal protection issues such as fur farming, battery farms and circus animals.
"For decades, through negotiations with decision-makers around the world, he campaigned for higher animal welfare standards in agriculture, for legislative changes in the keeping of brown bears and for the protection of big cats and stray animals," said the statement.
Thanks to his tireless work, FOUR PAWS is today one of the largest global animal welfare organisations, represented in 15 countries – including South Africa – and revealing suffering, rescuing animals in need and protecting them worldwide.
Through Dungler's passion and tireless efforts, FOUR PAWS has been able to save the lives of many thousands of animals, said Four Paws.
"With Heli Dungler's death, the world has lost a very special animal lover and visionary. We will honour his memory by continuing the work he loved so much, in his spirit," the teams promised.
Four Paws is instrumental in South Africa, as one of the largest animal welfare organisations in the country, fighting to protect lions, amongst other animals.