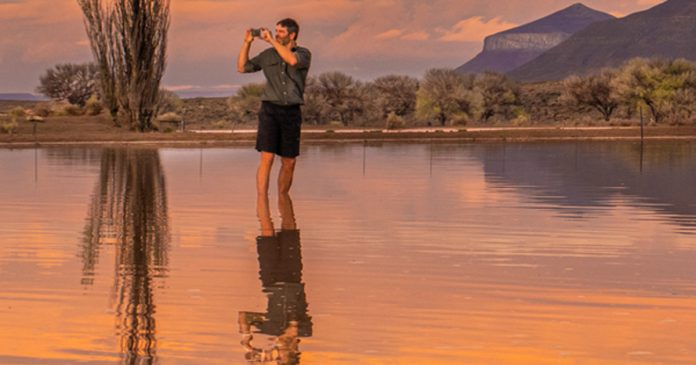 South Africans in the Karoo region were singing in the rain on Wednesday as they finally received a huge downpour of summer rain, after about five years of devastating drought. In some areas there was flooding… but gratitude was the only emotion most residents felt.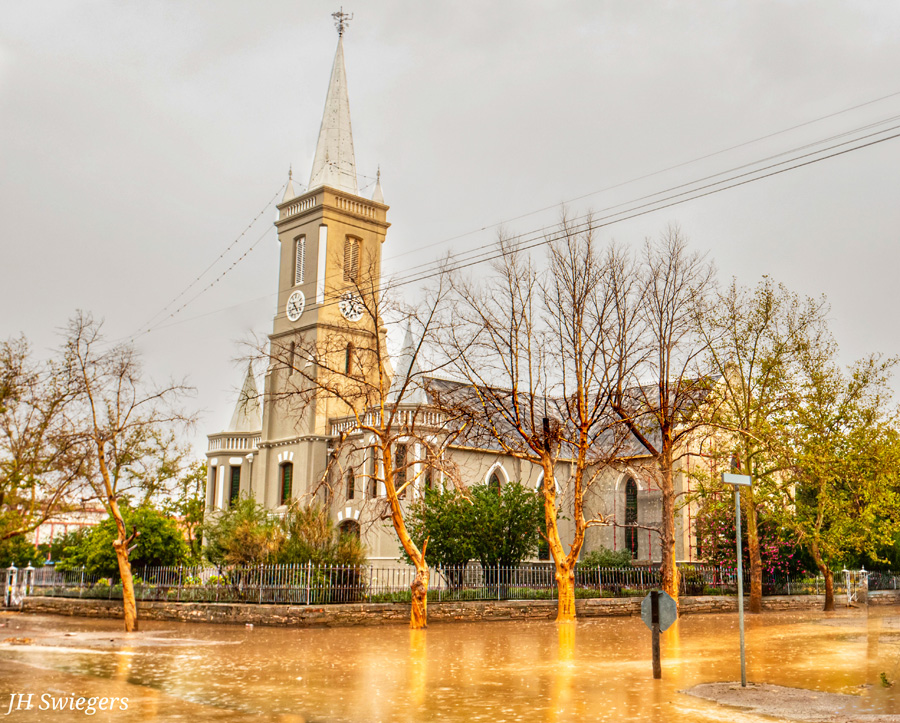 There was jubilation in the Northern Cape as rivers were finally flowing again. Samara Game Reserve said they had received 60mm. "We are so grateful," they tweeted.
Jan-Hendrik Swiegers from Murraysburg posted beautiful, haunting photos of the welcome event… including this one below featuring a farmer in the Sneeuberge, in the heart of the Big Karoo, taking in the joy of yesterday's rain and "trying to capture the surreal, though heavenly moment".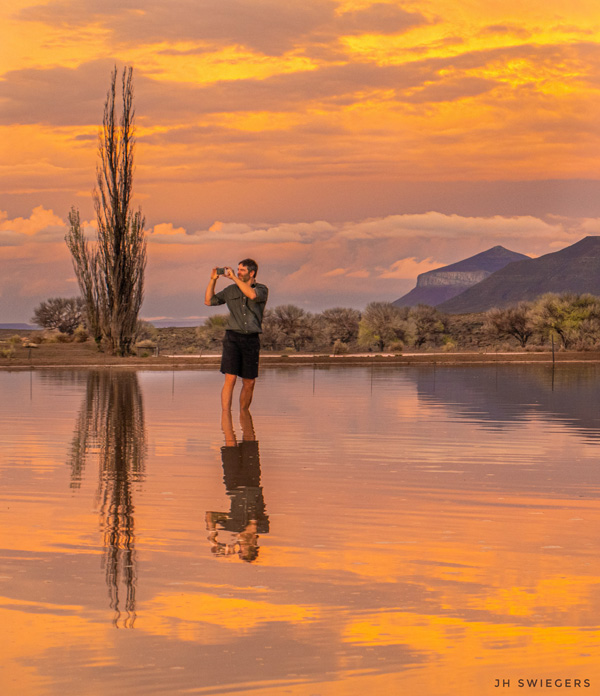 Swiegers also captured this video footage in Murraysburg:
Ongelooflik diep dankbaar vir die wonderlike reën wat nou hier val

Posted by Murraysburg on Tuesday, January 7, 2020
Algoa FM said a heavy storm lashed Graaff-Reinet, the drought-ravaged town where water reserves had dried up. The storm brought some relief to the "thirsty" Karoo, said Algoa FM.
#rain Heavy storm lashes Graaff-Reinet bringing some relief to 'thirsty' Karoo @SAWeatherService @ReenvalSA @landbou @AlgoaFM pic.twitter.com/tU1FMMwMe4

— AlgoaFMNews (@AlgoaFMNews) January 8, 2020
Glorious, glorious rain! 60mm received yesterday. Rivers flowing again. We are so grateful. #SamaraKaroo #RainMustFall pic.twitter.com/SwKKg6bXy3

— Samara Private Game Reserve (@SamaraKaroo) January 8, 2020
Rain has been a long time coming, with Gift of the Givers trucking in water for locals in some areas of the Karoo. Farmers and their livestock have suffered terribly over the past few years, with some farmers being forced to part with their livestock… and send them for care-taking to farmers in other parts of the country before they died from starvation.
Deon Smit, Founder of SA Water Warriors, a registered NPO, told SAPeople that the Northern Cape has been most affected by water shortage in South Africa. Not all the water shortage has been due to the drought, says Smit. Some is due to infrastructure not being well maintained.
After a 5-year killer drought, some relief as parts of the Karoo, Northern Cape, receive Summer rains. pic.twitter.com/r0lzXDIUN8

— Khulu Phasiwe (@KhuluPhasiwe) January 8, 2020
He said the situation had "reached the level where it has become a humanitarian disaster. Besides farmers losing stock on a daily basis because of lack of fodder and water, it has reached the point where we (SA Water Warriors) are supplying food for the farmers and their workers."
If you would like to help the farmers in the region get back on their feet, please donate to SA Water Warriors and/or join their Facebook page here. They can issue you with a 18A certificate for tax purposes.
The next outreach by SA Water Warriors is on February 8 to the farming communities of Kenhardt in the Northern Cape – supplies will be taken to farmers and worker families in the area.
Rain in Beaufort West. Thank you Lord. @AgriWesKaap @WCGovAgri pic.twitter.com/1I7gm9RAOb

— Ivan Meyer (@ivan2meyer) January 8, 2020
Swiegers captured this beautiful rainbow photo after the rain: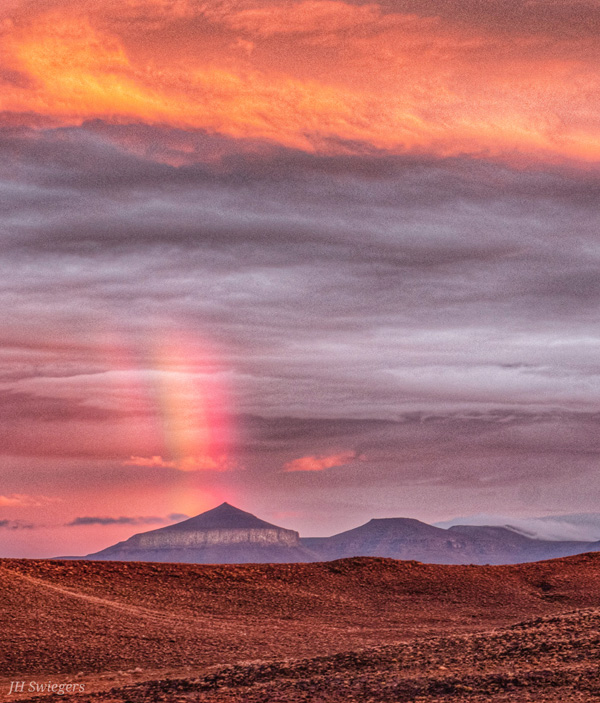 Follow Murraysburg here or visit the website here.