South Africa's Minister of Defence and Military Veterans, Nosiviwe Mapisa-Nqakula, has expressed her gratitude for the expertise and professionalism of the crew that crash landed in distress yesterday in the Democratic Republic of Congo (DRC), ensuring that no lives were lost.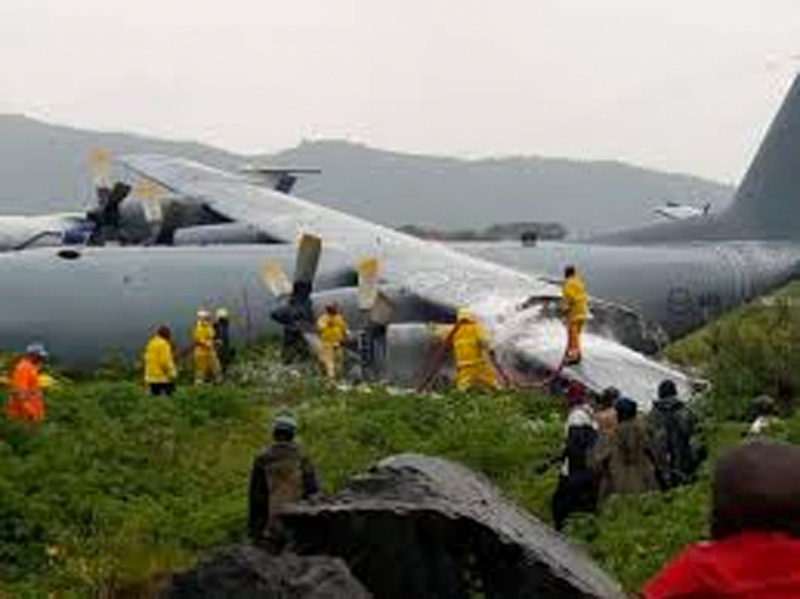 The Minister said in a statement Friday morning, that the crew managed to ensure nobody was injured during the "uncontrolled landing incident"… which had involved "men and women of the South African National Defence Force (SANDF) who are serving the Republic and the Region with zeal and pride to ensure there is peace and stability on the continent."
The SA Air Force Lockheed C-130 Hercules Military transport aircraft was deployed in the DRC as part of the United Nations Peacekeeping Mission, and was damaged after crash landing at Goma on Thursday afternoon.
It had been on its way back from Beni where it delivered logistic supplies.
The Minister said an aviation board of inquiry will be convened to investigate all events that led to this "unfortunate" incident.
@_SANDF_ C130 crash at Goma, DRC used as part of UN @UN peace keeping mission. #unitednations #aircrash #SANDF #video.@PlaneSpotIsCool @LadyZaza786 @zarenya @ATNSSA @OfficialSACAA @ziytel @Aviationdailyy @kabz_99 @wunderflugcom pic.twitter.com/Jpxn39E01S

— Mohamed (@zs_mk) January 9, 2020
— F I S T O N M A H A M B A (@FMLarousse) January 9, 2020