Over the past few weeks, there has been a vengeful rumbling within the Coloured communities of the Western and Northern Cape, with drug dealers being in their line of sight.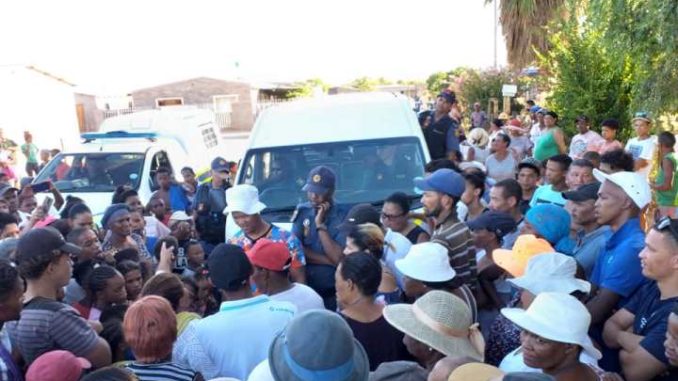 At the end of this year, IOL reported how a drug dealer, which had been terrorising the Athlone neighbourhood of Silvertown for four years, was kicked out of the house from which he had been operating.
The community surrounded the house (known as the 'The White House') and demanded that the drug dealer, along with his accomplices, face them.
When he refused, they tore down the gates and started attacking the house with rocks, forcing everyone inside the house to flee.
Last week, the community of Bridgetown, which is also in Athlone, took it upon themselves to remove four drug dealers from their community.
One of these drug dealers, known as Beetle, is alleged to have sold underage sex slaves.
The community forced him out of his house, beat him, and then went on a rampage, destroying the properties of 3 other drug dealers.
The community had been marching peacefully against drug dealers for several months but after getting no results, they eventually grew tired and their frustration spilt over into violence.
Meanwhile, in the small Northern Cape town of Keimoes, it is alleged that close to 40 drug dealers had been forced out of the town, under the threat of violence.
The community's anger was in response to the murder of a policeman living in the community.
In a community meeting, they committed to clearing all illegal establishments selling drugs and alcohol.
Also in the Northern Cape, there are reports that the community of Kenhardt are on a rampage to remove drug dealers.
It was indicated that their response to drug dealers will become even more aggressive on Thursday.
Given the fact that drug dealers and gangsters have driven communities to breaking point, the question now is, 'which community will rise up next?'
This article first appeared on Coloured SA and is republished here with their kind permission. Please view the original here.