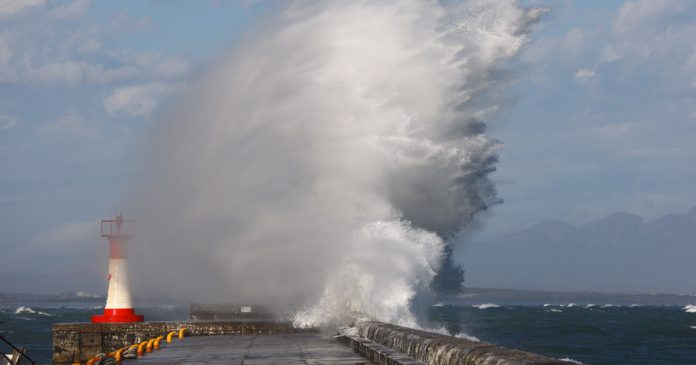 The Cape Doctor – aka howling gale force winds in Cape Town! – was in town this weekend, creating massive waves at Kalk Bay Harbour in the Western Cape, South Africa. Adele Esterhuizen captured the following two photos this morning, and Nigel Riley captured the rest of the photographs on this page.
Yesterday Nigel headed down to the harbour where the heavy South Easterly winds were causing some "rippers along the Kalk Bay Harbour wall". Here are two pics from yesterday (see more at bottom of page).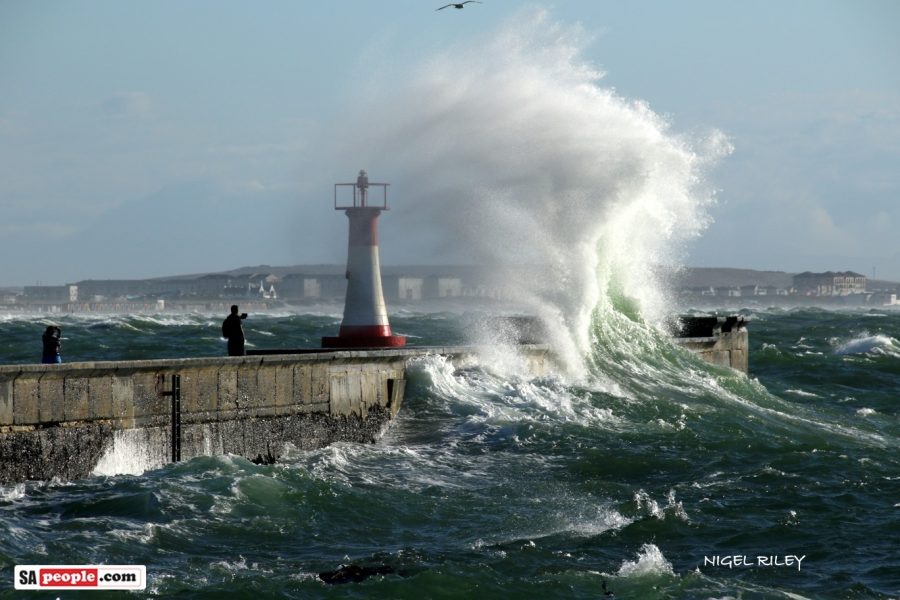 Gillian Fortune photographed the exact same scene yesterday, from the other side:
Today, Nigel was back at the Harbour, and said the "pounding" was continuing on a very stormy Sunday morning in beautiful Cape Town, South Africa.
The following photos were all taken by Nigel today (Sunday, 19 January 2020):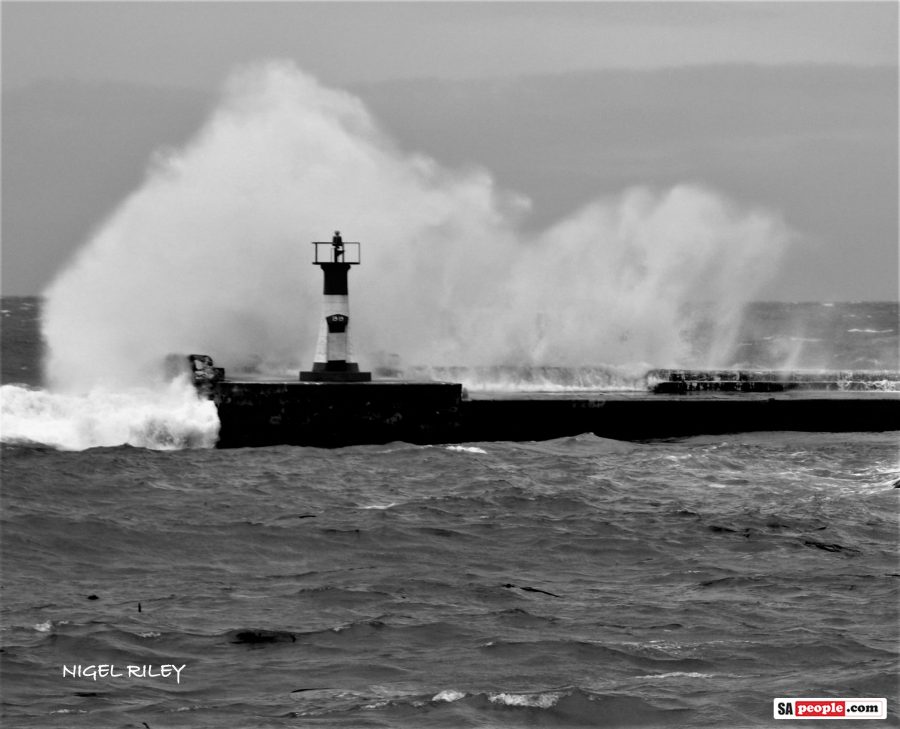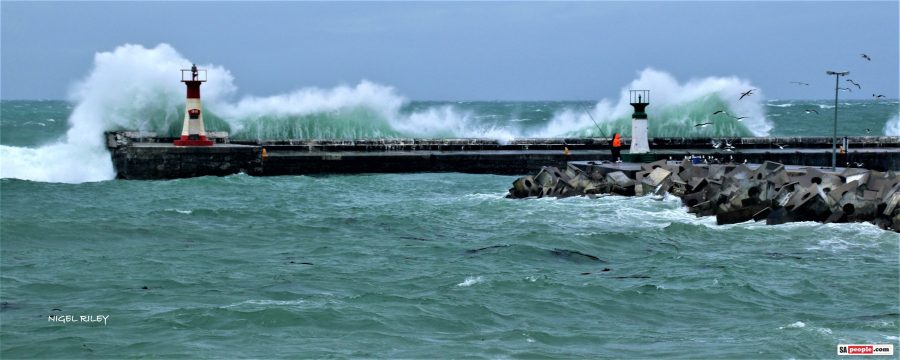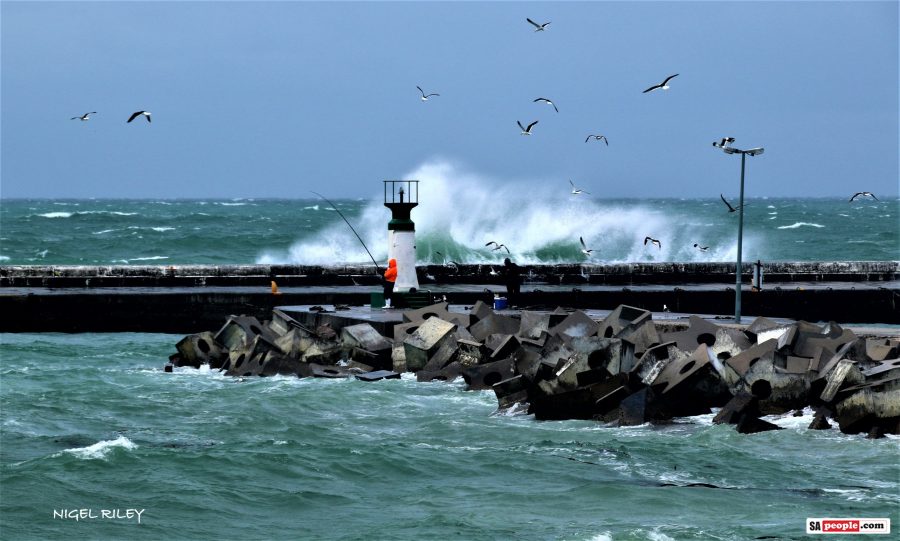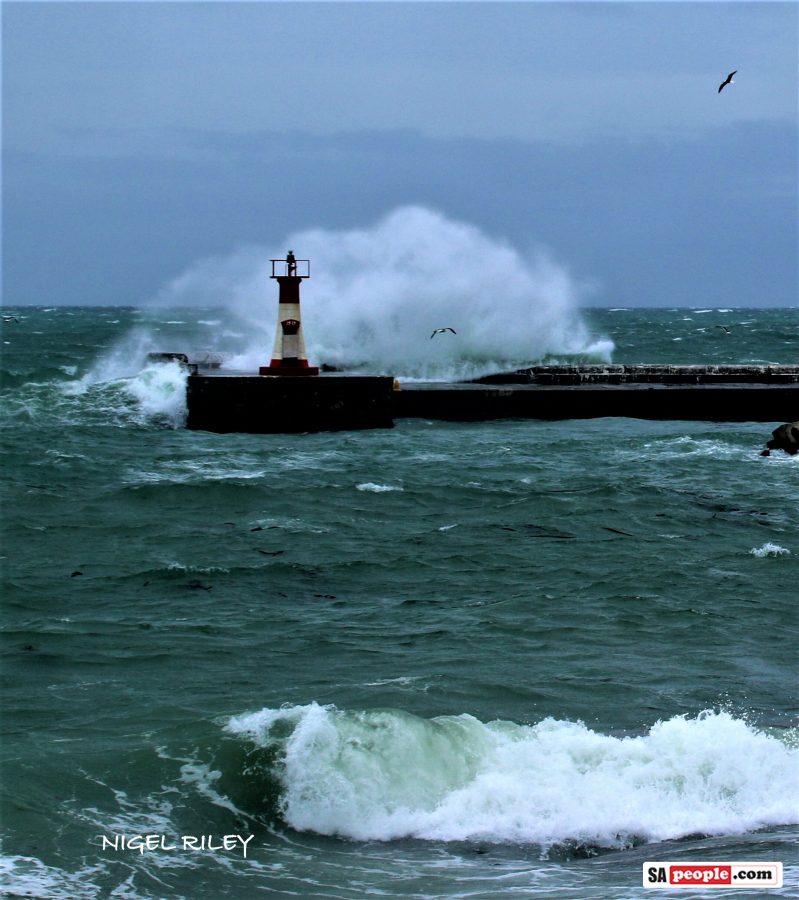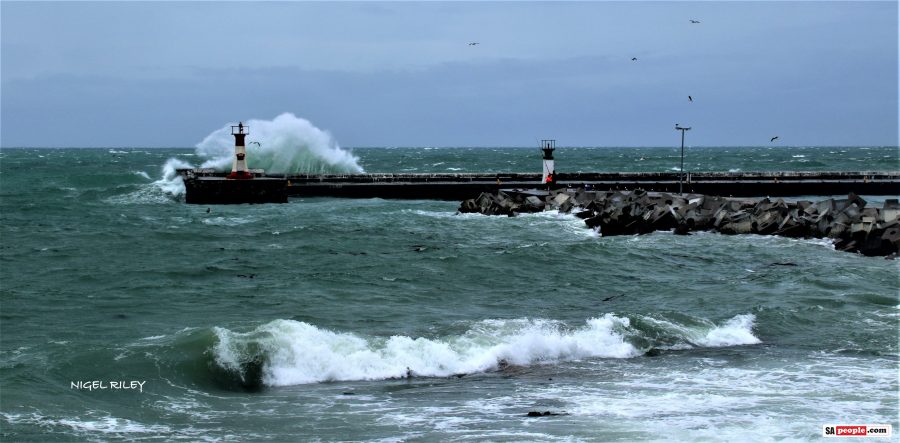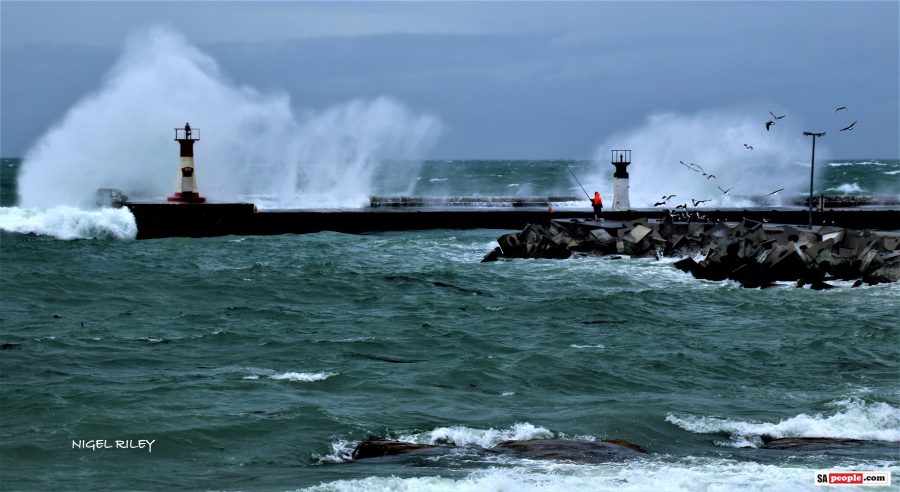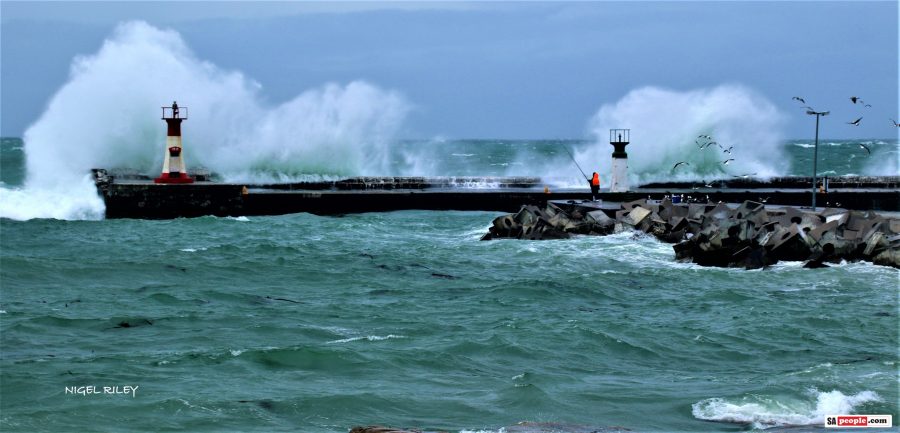 More photos of Kalk Bay Harbour big waves on Saturday, 18 January 2020: