Tonight's episode of Carte Blanche will be the second to last time viewers get a chance to watch seasoned professional, Devi Sankaree Govender, on South Africa's award-winning current affairs show.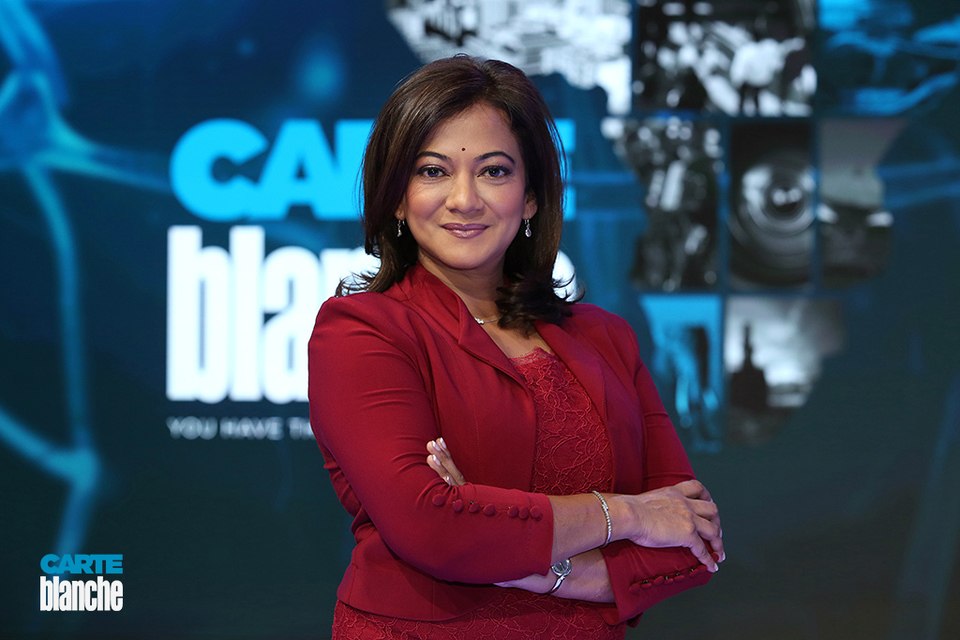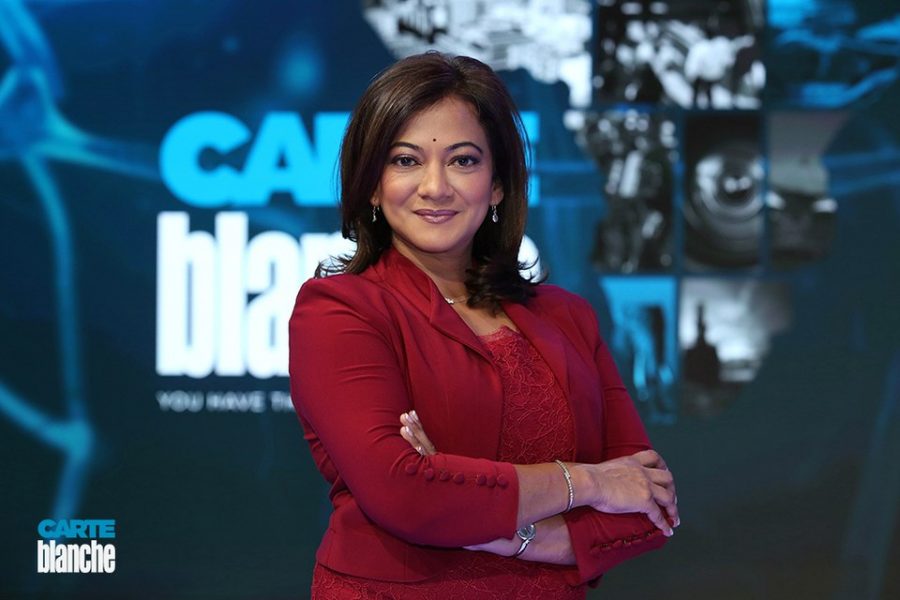 Carte Blanche announced this week that Devi is leaving the show after 18 years.
Devi said: "Working on Carte Blanche has been one of the greatest privileges of my life… It led me into the hearts, minds and homes of our people. It allowed me to ask tough questions in my own, straightforward style and I worked with the best in the business – individuals who are passionate about the show and our country and who often put their lives on the line to give our viewers the right to see it all."
Carte Blanche wished her well for her future endeavours and said: "We can't thank you enough for the years of dedication and hard work. Your commitment to "Truth brings Change" is heartfelt!"
Devi is leaving to "explore new career opportunities".
Devi's final appearance will be on Sunday 26 January 2020, so make sure to watch her tonight on her second to last show, in which she investigates a Gauteng electrician who is forcing clients to pay thousands for services that should cost a fraction of the price.
Devi's colleagues paid tribute to her this week, saying she "made an immeasurable impact on our society as a whole" and that she's a "brave heart in a petite package with the unique ability to make complete sense of complicated issues of an investigative nature".
Carte Blanche has long been a part of Devi's life since she watched its first episode in 1988. At 15, as a teenager living in Umzinto, KZN, she proudly told her family that one day she would be part of the Carte Blanche team.
She made that dream a reality in 2002, covering the terrible rape of a nine-month old baby. Throughout her Carte Blanche career, Devi has been known for her bravery to take stories head on and uncover the truth. She played an instrumental role in proving that Eskom had given Gupta-affiliated Tegata a massive pre-payment for coal despite the fact at the time the Guptas didn't even own the mine.
Along with her prestigious awards, serious investigations and hunting down the bad guys, Devi admitted this week that she also loved the lighter celebrity interviews.
"Lionel Richie brought out the 80s schoolgirl in me when I got to show off my toneless singing voice," the mother of two revealed.
She says: "When my daughter finished matric last year and received a golf scholarship to the US, I instinctively knew, that it was time to tick off more items on my bucket list. It was an incredibly difficult decision to move on, but I will always remember what Trevor Noah told me during our interview in New York: 'Once you think you are at the top, then you should be finding the place where you are at the bottom.'
"I look forward to the future but will never forget my past."
You can watch tonight'd episode on M-Net or stream it on DStv Now on Sunday if you're in South Africa, or – if you're overseas – you can watch on Showmax International (in most other countries) from Tuesday. 
This Sunday on #CarteBlanche: @Devi_HQ investigates how one #electrician in #Gauteng is forcing his clients to pay thousands of rands for services that cost a fraction of the price. Join us at 7pm on @MNet channel 101. pic.twitter.com/P71xTFy3Pw

— Carte Blanche (@carteblanchetv) January 18, 2020