Vernon Kruger today broke his own World Record in Dullstroom, South Africa… for staying in a 500 litre wine vat, on top of a 25 metre pole, for 67 days!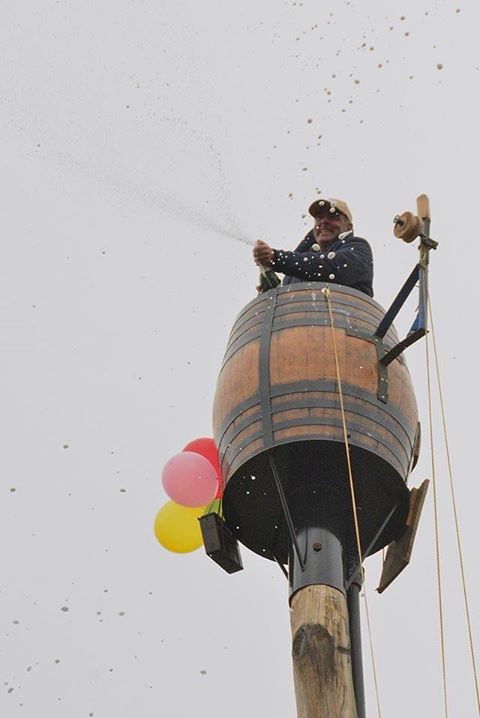 To understand just how high that is – it's the equivalent of an 8-storey building!
And not only has Vernon broken his world record… but according to Dullstroom resident Ryno Mey, Vernon has "decided not to come down as yet, and might still stay two more weeks!"
Vernon (52) took on this #BattleOfTheBarrel after being invited to do so by the Guinness Book of World Records… because, despite numerous efforts around the world – nobody had managed to break the record Vernon set in 1997 when he was 29 and still living in Dullstroom.
Now living in Plettenberg Bay, Vernon returned late last year to the scene of his first world record, and has been sitting up in the barrel ever since! Local volunteers and the Dullstroom Accommodation have all helped with the event.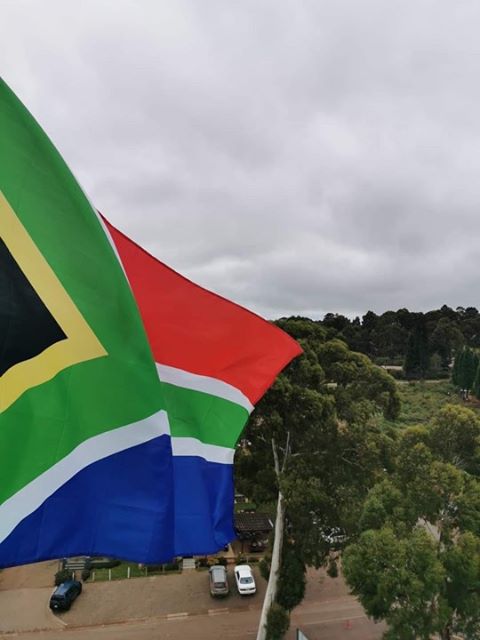 It's hoped the publicity generated will raise awareness, and attract tourists to Dullstroom… and judging by the number of international media outlets – from the UK to Japan – reporting on the new world record – it's mission accomplished!
Sleeping's been one of the biggest challenges. Vernon told reporters: "It's a very small place to curl up in, and I have to lie in a fetal position." But the worst thing is having to depend on others for "absolutely everything".
Vernon has been supported by his ground crew who have sent food up to him daily in a basket (and there's a drainage system for the "waste"); and he's kept himself clean with twice weekly washes in a small basin
The idea for the first world record came when a he was climbing a palm tree on an island whilst on holiday, and friends dared him to try break the record for sitting in a tree, according to Japan Times. That then evolved into breaking the record for "pole sitting".
You'd think after not sleeping in a bed, or even setting foot on the ground since November, that Vernon would be in a rush to get down… but he's making sure his record is well and truly set!
Back in November 2019, where it all began, stepping into the Barrel!