England all-rounder Ben Stokes has been fined 15 per cent of his match fee for breaching Level 1 of the ICC Code of Conduct during the opening day of the fourth Test against South Africa at the Wanderers… after he reacted to taunts from a South African spectator.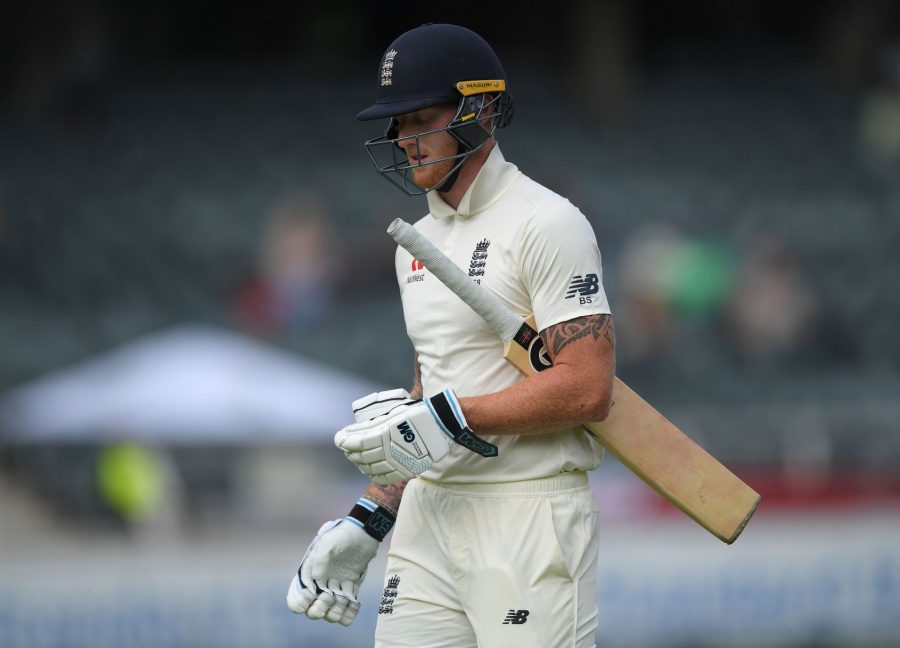 Stokes was found to have breached Article 2.3 of the ICC Code of Conduct for Players and Player Support Personnel, which relates to "use of an audible obscenity during an International Match".
In addition to this, one demerit point has been added to the disciplinary record of Stokes, for whom it was the first offence during a 24-month period.
The incident occurred when Stokes was walking back to the pavilion following his dismissal in the 46th over of England's innings.
A male fan, reportedly wearing a South Africa one-day shirt, apparently walked about 50 metres to hurl abuse at Stokes, allegedly calling him a "ginger c***" and comparing him to UK singer Ed Sheeran.
Stokes then used "audible obscenity" (caught on cameras) in response to the taunts from the crowd, apparently saying: "Come and say it to me outside the ground, you f****** four-eyed c***."
Stokes did subsequently issue a public apology, in which he said:
"I wish to apologise for my language that was heard on the live broadcast today after my dismissal. I should not have reacted in that way.

"As I was leaving the playing area, I was subjected to repeated abuse from the crowd.

"I admit that my reaction was unprofessional and I sincerely apologise for the language I used, especially to the many young fans watching the live telecast around the world.

"Throughout the Tests so far, the support from both sets of fans (England and South Africa) has been brilliant. One incident will not ruin such a competitive series, which we are determined to win."
The ICC said on Saturday night that Stokes has admitted the offence and accepted the sanction proposed by Andy Pycroft of the ICC Elite Panel of Match Referees and, as such, there was no need for a formal hearing.
On-field umpires Bruce Oxenford and Joel Wilson, third umpire Rod Tucker and fourth official Allahdien Palekar levelled the charges.
Level 1 breaches carry a minimum penalty of an official reprimand, a maximum penalty of 50 per cent of a player's match fee, and one or two demerit points.
BBC cricket correspondent Jonathan Agnew said: "The punishment is what we expected. It is the basic, lowest punishment that could have been given. He was provoked, he did apologise and admitted the offence."
The cricket fan who hurled the insults has not apologised. Abuse from the crowd has unfortunately not been limited to that one incident, and England has asked for increased security and stewarding for the remainder of the match.
England's determination to win seems on course. After Saturday's play, Cricket South Africa said in a press release that the "Proteas crumbled against a vastly superior England outfit on the second day of the final Test match at Wanderers Stadium" with England now taking a lead of 312 runs into the third day.
Cricket SA said: "An equally worrying statistic that to date this is the first time in a home series that the Proteas have failed to score a century. It will be up to De Kock to correct that statistic tomorrow."
Ben Stokes has been sanctioned by the ICC as England took full control of the fourth Test against South Africa https://t.co/QtF1Up0eVV #SAvENG pic.twitter.com/mMQsR44Fq7

— cricket.com.au (@cricketcomau) January 25, 2020
Ben Stokes has been fined 15% of his match fee and handed one demerit point after being found guilty of breaching the ICC Code of Conduct for using obscene language on day one of the Johannesburg Test.

Details: https://t.co/ww5U109PR9 pic.twitter.com/E1hxa1j5Dy

— ICC (@ICC) January 25, 2020
— Ben Stokes (@benstokes38) January 24, 2020