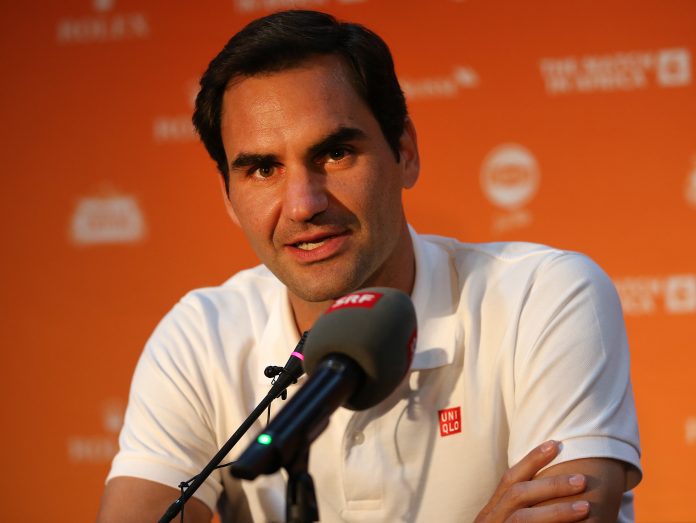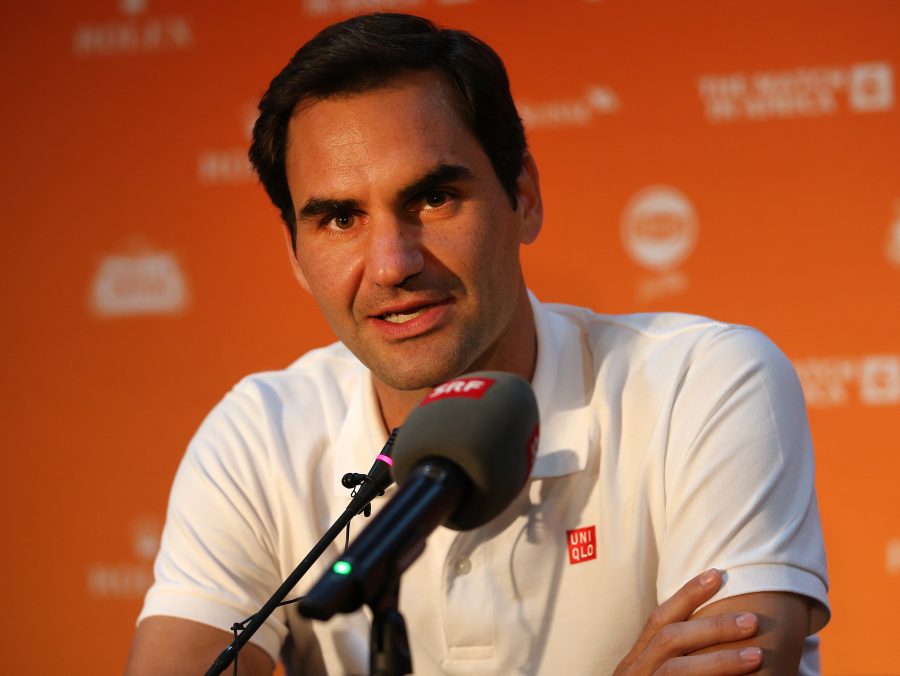 Tennis legend Roger Federer told a delighted press conference at Cape Town International Airport today that "Afrikaans is still on the to do list for me and my kids".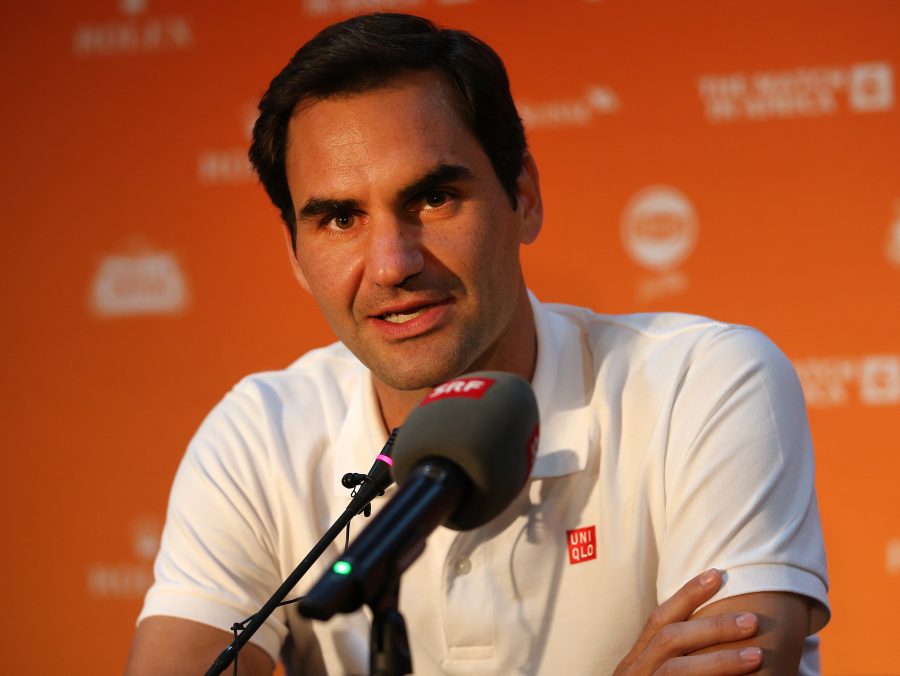 He revealed that he actually understands 20 to 30% of Afrikaans spoken! Although that's not a huge surprise – Roger's mother Lynette (nee Durand) is a South African expat, an Afrikaner from Kempton Park in Gauteng.
The tennis star reminisced about holidays in South Africa growing up. "I loved my vacations here in South Africa as a boy," said Roger. "I remember them like yesterday and I wish I could have come more in the last 20 years."
He said he's "very happy to be back in South Africa. And I'm excited that this match is finally around the corner. I have family here and have been wanting to come back for years."
With his Swiss and South African roots, Roger admitted he's a bit Trevor Noah fan.
"I think he's doing a great job with his show (The Daily Show). And of course, if anyone fits for the Match in Africa here in South Africa, it's Trevor," said Roger, pointing out: "He's half Swiss, half South African."
Trevor Noah posted a challenge to Roger and Bill Gates last week. The South African comedian, who is now based in New York, will be teaming up with Rafael Nadal in the celebrity match opener against Roger and Bill (who've nicknamed themselves #Gateserer).
Roger said: "Bill Gates has been amazing for my foundation. It's been great getting to know him and his wife and seeing his support has been truly incredible us. And last time we played, in his two service game, he didn't miss a serve."
He's not so sure about whether Trevor can play tennis! "We'll see," he said. "I've only seen a few videos."
Roger also expressed the huge emotion he felt when South Africa won the Rugby World Cup. Rugby fans were blown away when Roger sent a video to the Springboks wishing them the best of luck in the rugby championships.
"The Springboks' World Cup win was a big deal. I ended up watching the game while having a haircut. And watched the trophy ceremony on a sidewalk in Switzerland," he recalled. "I got quite emotional."
If South Africans haven't yet adopted Roger as one of their own, they're likely to by the end of his trip.
The 20-time Grand Slam Champion is bringing the biggest tennis event South Africa has ever seen to Cape Town Stadium on Friday (7 Feb). Excitement about The Match in Africa is at fever pitch – and that's not surprising, considering the calibre of play the audience can expect to see… with Federer taking on his long-time friend and opponent, the world's current number one player – Rafael Nadal!
"It's nice to call one of your biggest rivals your friend," said Roger. "He's got his way of life in Majorca and I have mine, but we see each other on the road and we we do a lot of promotions together. We really enjoy getting together."
The two sportsmen will be playing for charity (for the Roger Federer Foundation), and for an epic world record – with the largest number of spectators ever at a tennis match – over 50,000.
"With The Match in Africa, the idea was not to make the tickets crazy expensive. We aimed for something that moves the masses and also possibly gives people who generally can't afford to come to professional tennis a chance to experience it," Roger said today.
The Match in Africa is the sixth edition of this charity event, but the first to take place on African soil.
This entertainment extravaganza features a celebrity curtain-raiser match, a host of local talent performing – including the Ndlovu Youth Choir and Zip Zap Circus; and, according to a press release issued today, the event will be a uniquely interactive crowd experience.
Roger said: "After a long period of planning and a huge effort from the whole team, I have finally arrived in South Africa to experience a unique moment. I am very much looking forward to a spectacular evening in Cape Town. I hope that as many people as possible will be able to join me in and outside the stadium or in front of the TV."
He said this match "really connects all the dots" for him… because it's "playing tennis, raising money and doing it in South Africa, which is very special to me.
"I'm very happy it's here. I think it's going to be quite emotional because I've been wanting to play in South Africa for years." (Get the tissues ready!)
Raising money for his Foundation means so much. "I always knew I wanted to help kids get an education. I have learned that a foundation needs transparency and you need to be passionate about it and love what you're doing in order for it to work. Education for me
has always been clear. It's important that teachers are well trained and children are well educated."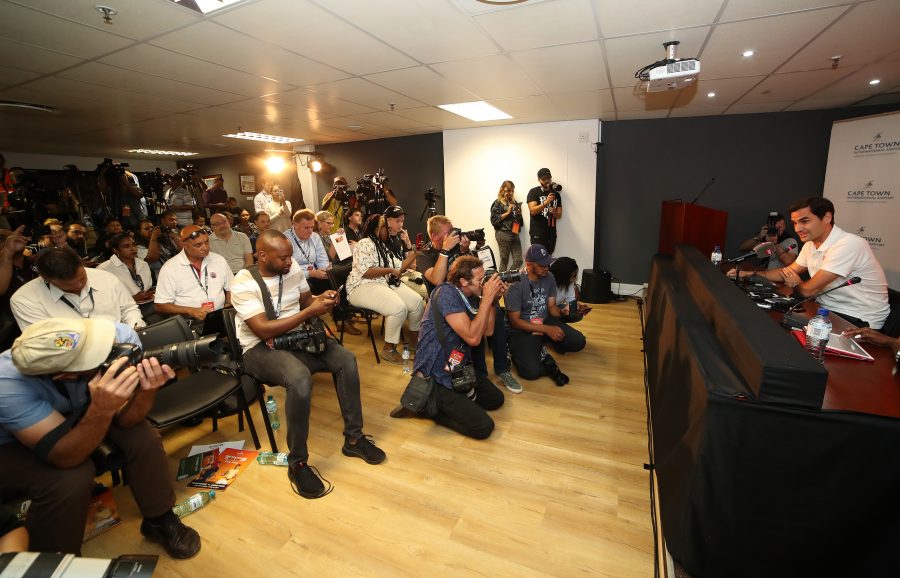 His passion for  tennis is just as strong as it's always been, and Roger confirmed today that he has "no updates on retirement or any plans to stop playing. As long as I'm fit enough to compete with the best in the world, I'll keep playing."
Read more about the Roger Federer Foundation which has supported education programmes in South Africa and other parts of Africa for over 16 years. Since 2003 over 1.5 million children have benefitted from a higher quality of education thanks to the foundation's projects.
How and Where to Watch the Match in Africa
The event will be screened on SuperSport from 18h30. You can stream it live on DStv Now!
How to watch The Match in Africa live using the DStv Now app
1. Go to now.dstv.com and download the DStv Now app for Apple or Android.
2. Open the app and tap Register.
3. Enter your ID number and follow the prompts to create a username and password.
4. Go to Live and start watching SuperSport.
***
THE MATCH IN AFRICA DETAILS
Date: Friday, February 7, 2020
Location: Cape Town Stadium in Cape Town
Players: Single Match: Roger Federer, 20-time Grand Slam Champion vs. Rafael Nadal, 19-time Grand Slam Champion
Double Match: Roger Federer/Bill Gates vs Rafael Nadal/Trevor Noah
Entertainment: The Ndlovu Youth Choir & Zip Zap Circus
Programme:
16h00 Stadium Gates Open
19h30 Curtain Raiser Pro-Celebrity Doubles Match
20h00 Entertainment
20h30 Start of Singles Match
Approx. 22h30 End of Show
Where to watch: visit www.match-in-africa.com