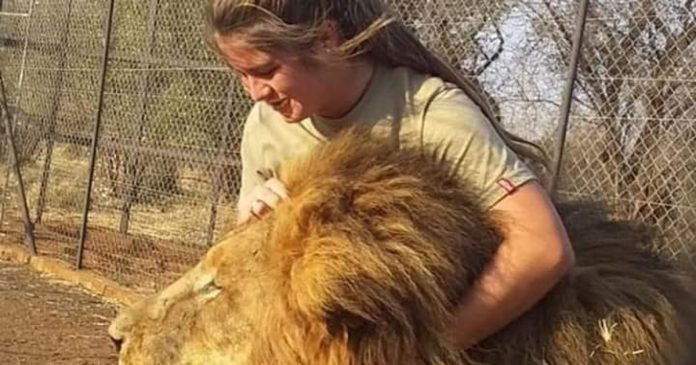 An undisclosed number of lions attacked and killed a 21-year-old woman at a private game reserve near Bela Bela in the Limpopo province of South Africa, on Thursday afternoon.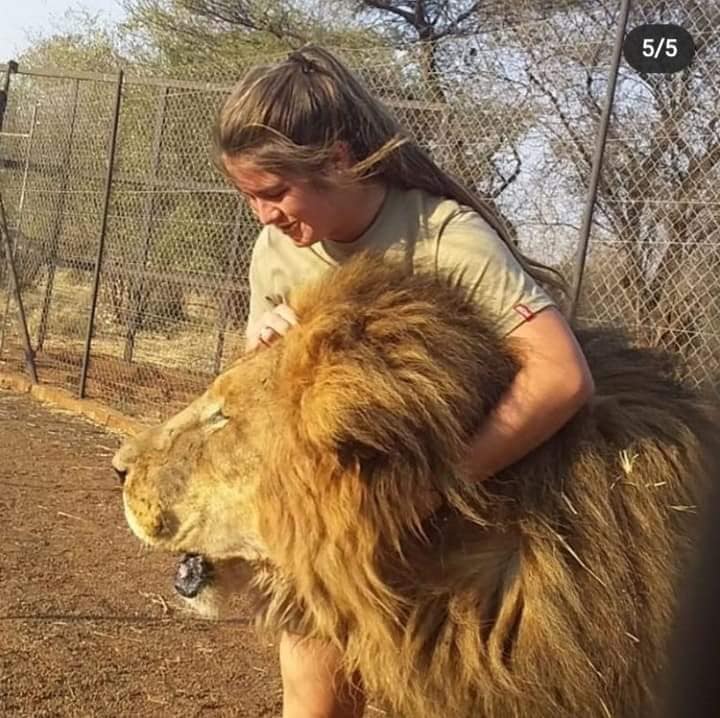 The woman has been identified as Swane van Wyk (although several local reports named her as Swans van Wyke), an animal lover who worked with lions at the reserve.
The reserve has not been named by the South African Police Service (SAPS), but on Van Wyk's Facebook page it says she worked at Zwartkloof Private Game Reserve, and Zwartkloof list her as their Game Manager on their website. (SAPeople.com has contacted Zwartkloof for comment.) The reserve advertises its sport and adventure camps; and photos of tourists in front of lion enclosures can be seen on Instagram. According to Blood Lions, the reserve has free roaming animals and a number of white and tawny lions in enclosures.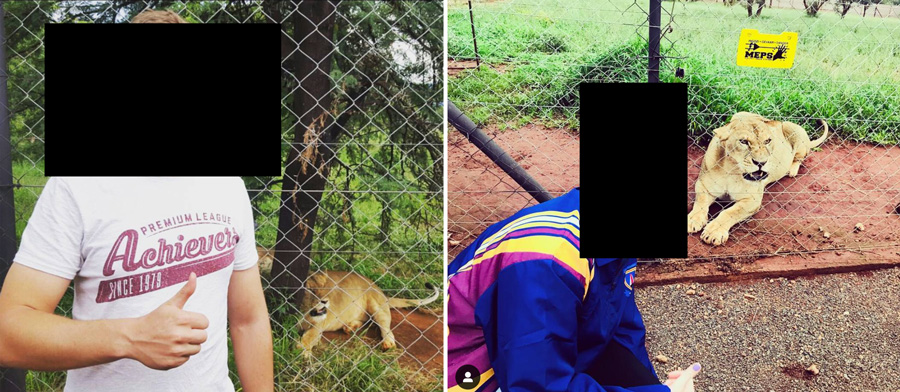 Van Wyk – who studied at Centurion Academy – was apparently horrifically mauled by at least two lions whilst in the lions' enclosure, performing her daily duties.
It's believed that she managed to finally escape from the enclosure, and her screams alerted staff who found her collapsed by the gate with devastating injuries, including deep bite and claw wounds.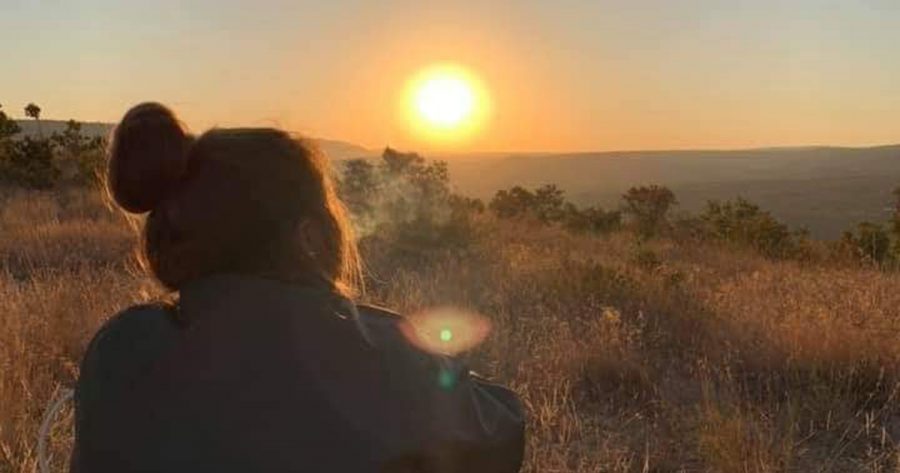 Paramedics rushed to the reserve, but despite their best efforts Van Wyk was certified dead at the scene.
SAPS say they have launched an investigation at the game reserve (which is about 13km outside of Bela-Bela), but admit they have no idea how many of the lions had attacked her.
An inquest has been opened and police are interviewing staff.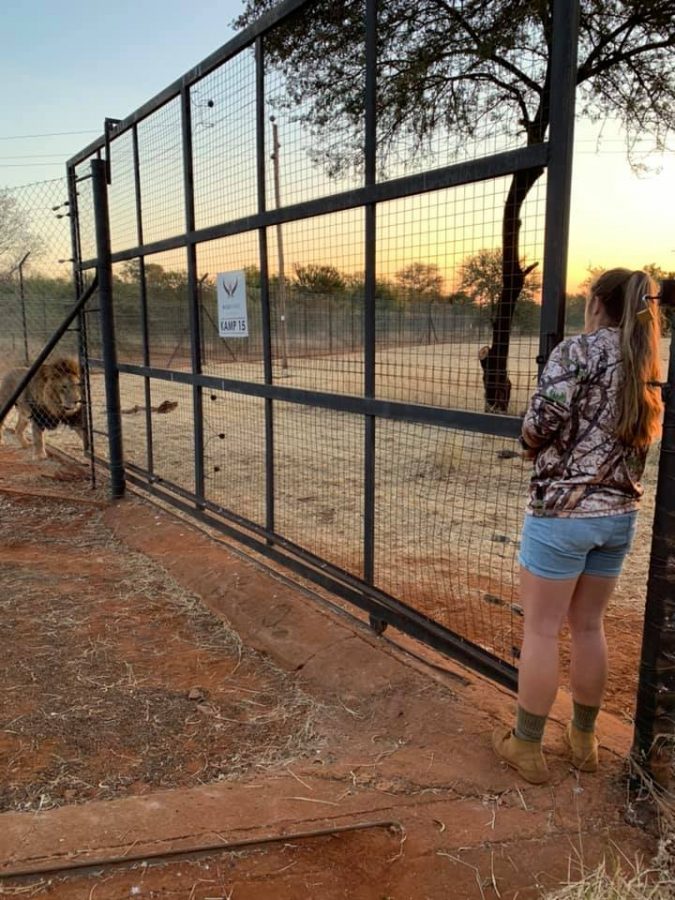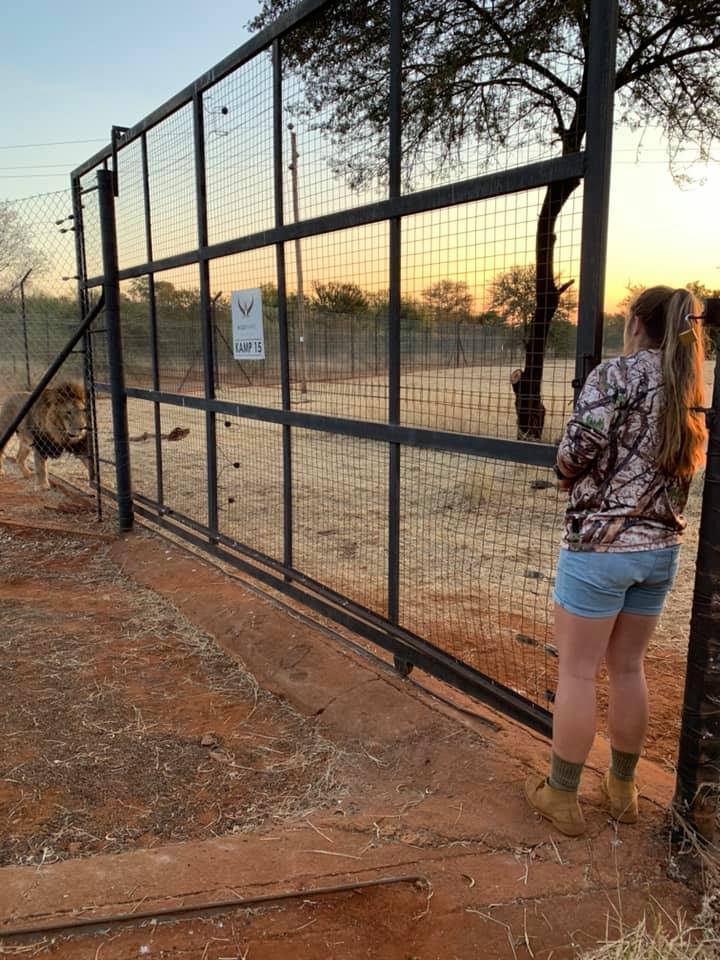 South African Police spokesman Colonel Moatshe Ngoepe said: "Our initial investigations show she was performing her duties when attacked by an unknown number of lions.
"The circumstances leading to this tragic incident are still unknown at this stage".
The police said they could not comment on whether the lions involved would be destroyed, and that it was a matter for the game lodge and the authorities that monitor game lodges.
It is understood that game lodge staff and colleagues who witnessed the aftermath will be offered counselling and time off to get over the trauma of the attack.
The private game reserve has apparently closed its gate to the public.
Friends have left loving tributes to the popular young woman whose Facebook status was "Geniet die laaste slukkie, waardeer die laaste stukkie en onthou elke oomblik ☀️😎" and lived by the philosophy "Enjoy what you do for as long as you can".
Her memorial will be held on Valentine's Day (Friday 14 Feb).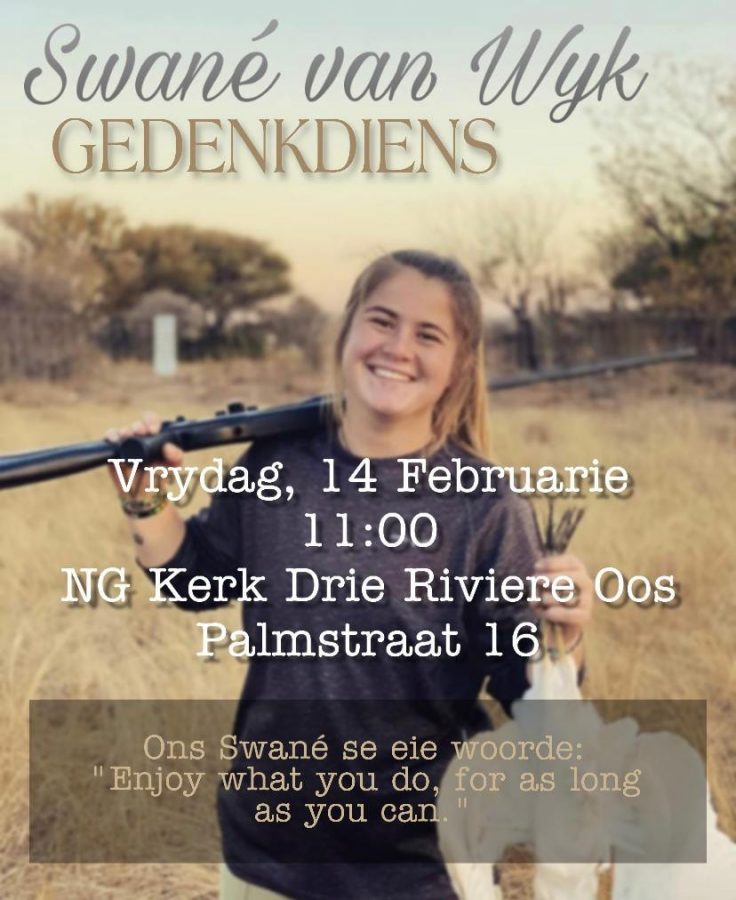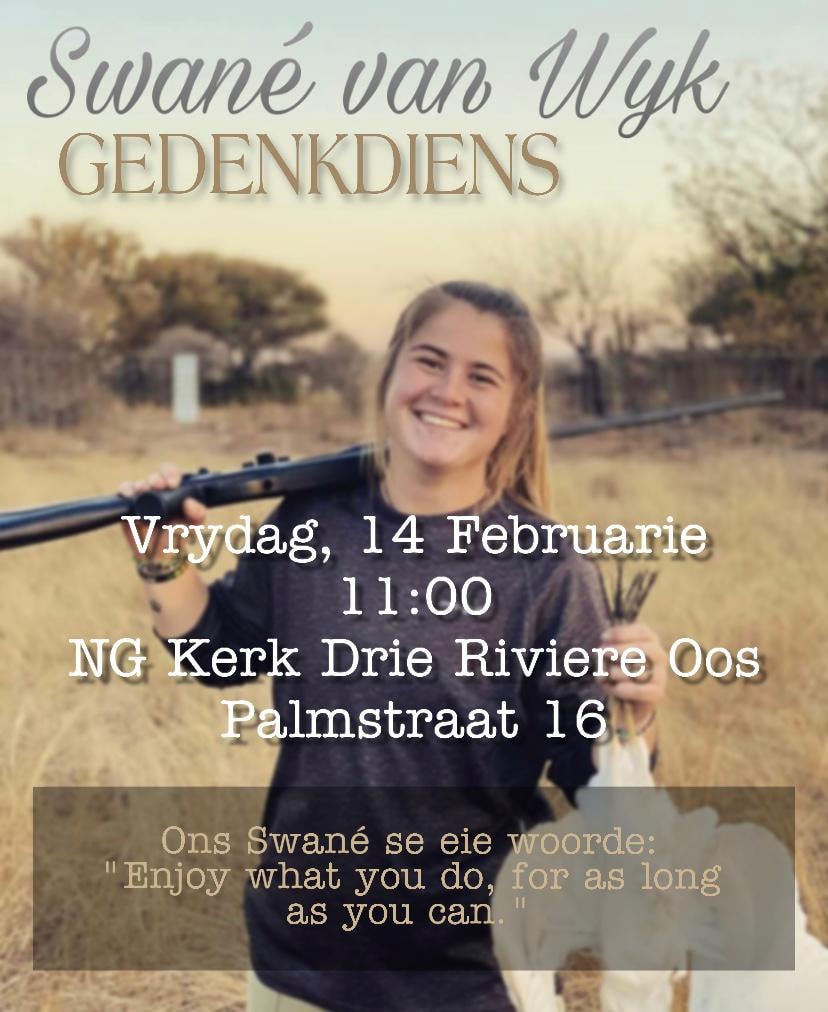 Drew Abrahamson, founder of Captured in Africa (CIA), told SAPeople: "It's sad yet again, that an innocent person has been attacked and lost her life, due to the confinement and abuse of lions in South Africa.
"Whilst the world's conservation, wildlife and tourism professionals have long denounced this diabolical lion breeding industry, it's further saddening to see that South African authorities continue to allow this unnatural industry to continue."
CIA's marketing manager Paul Tully adds: "Innocent lions are being force bred and abused for nothing more than to profit hungry farmers and traders. Tourists are unwittingly being scammed by lion parks and employees attacked and killed."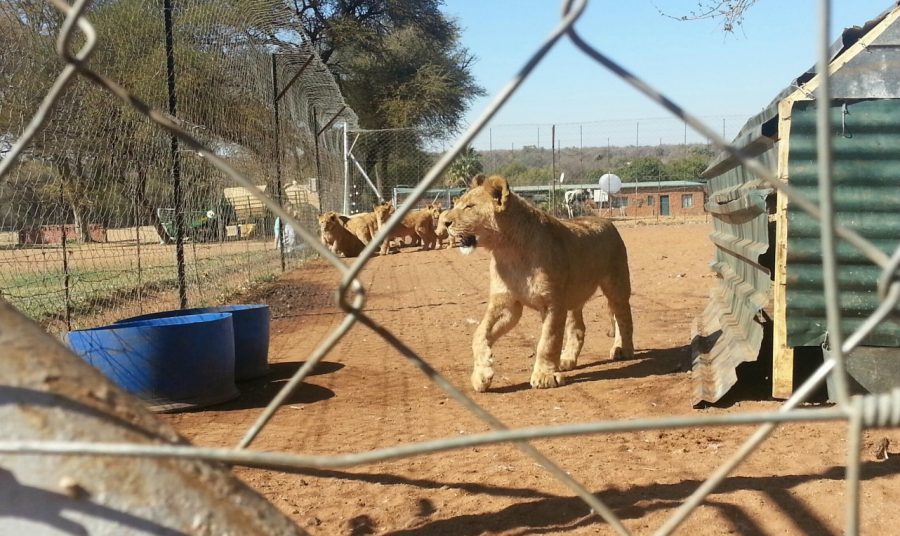 In August last year game lodge owner Leon van Biljon, 70, known as "The Lion Man" was mauled to death after he went into his own lion enclosure to try and fix a broken fence.
The three lions responsible Rambo, Nakita and Katryn were shot dead afterwards at the Mahala View Lion Game Lodge at Hammanskraal, north of Pretoria, in South Africa.
In May 2018 tourist Pieter Nortje, 55, was lucky to survive a mauling when he put his hand into an enclosure at a predator park and had his arm savaged in a bite from a lion.
Nortje had to have 60 stitches after the attack at the Tikwe River Game Lodge in Virginia, Free State Province, and was only saved by another tourist punching the lion.
In the same month UK-born lion park owner Mike Hodge, 72, who owned the Marakele Predator Centre in Thabazimbi, north of Johannesburg was attacked by a lion in an enclosure.
He suffered horrific injuries in an attack captured on video as he was dragged into the undergrowth to be devoured, and was only saved when a ranger shot the lion dead.
In February 2017 an unknown US woman was mauled to death by lions during a visit to a wildlife sanctuary in South Africa run by Kevin "lion whisperer" Richardson.
The 22-year-old had got out of her car to photograph wildlife when she was attacked at the popular Dinokeng Game Reserve near Pretoria by lions who had been chasing impala.
Tully asks: "How many more people must be scammed and killed by captive lions, before something is done? Is this what South Africa's Department of Environmental Affairs and Department of Tourism want South Africa to be viewed as? Are they truly happy to see animals and people being treated in this way?"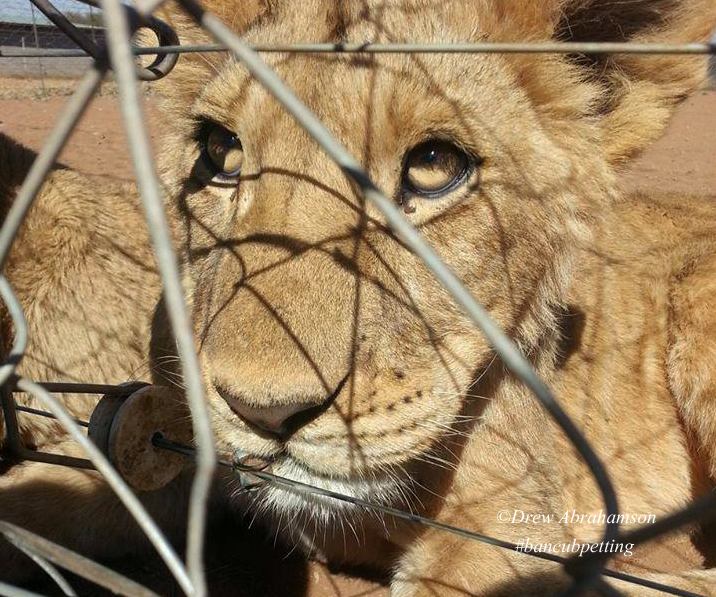 Abrahamson says: "We hope authorities truly begin to understand the abuse, the implications and the negative reputation that this industry is bringing to our beautiful country of South Africa. We continue to advocate for responsible wildlife management and ethical tourism."
Blood Lions issued a statement Saturday afternoon, saying: "Even though many of South Africa's captive lions have been hand-reared and habituated, predators never lose their wild nature and this distressing accident once again shows the dangers of keeping lions in captivity.
"In addition, keeping predators in captive situations has no conservation value what so ever."
NEWS: Young game manager killed by two captive lions, while "performing her duties" on Zwartkloof Game Reserve, where several tawny and white lions are kept in enclosures. @BarbaraCreecy_ @DAFF_ZA pic.twitter.com/Bc4JF5y39l

— Dr Louise de Waal ♻ (@GreenGirlAfrica) February 8, 2020