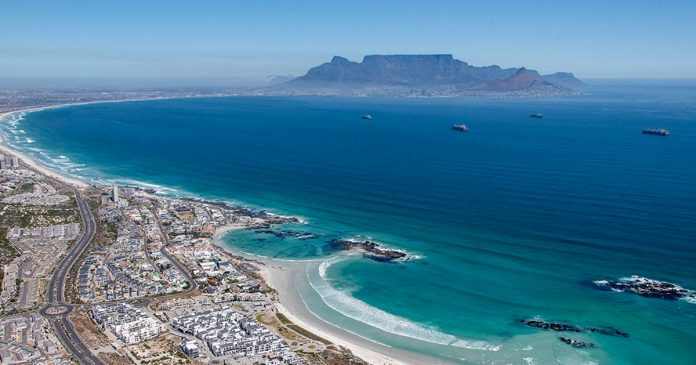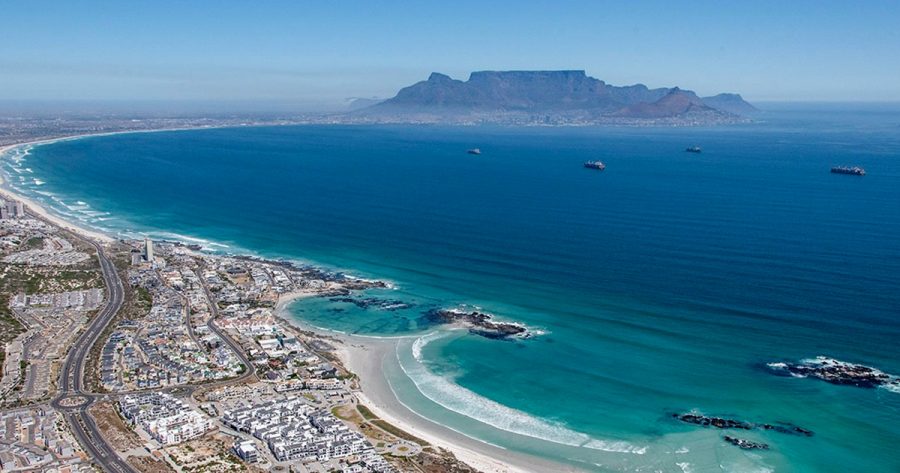 Not quite sure where the time has gone, but somehow my logbook told me it had been a month since my last flight… writes marine conservation photographer Jean Tresfon.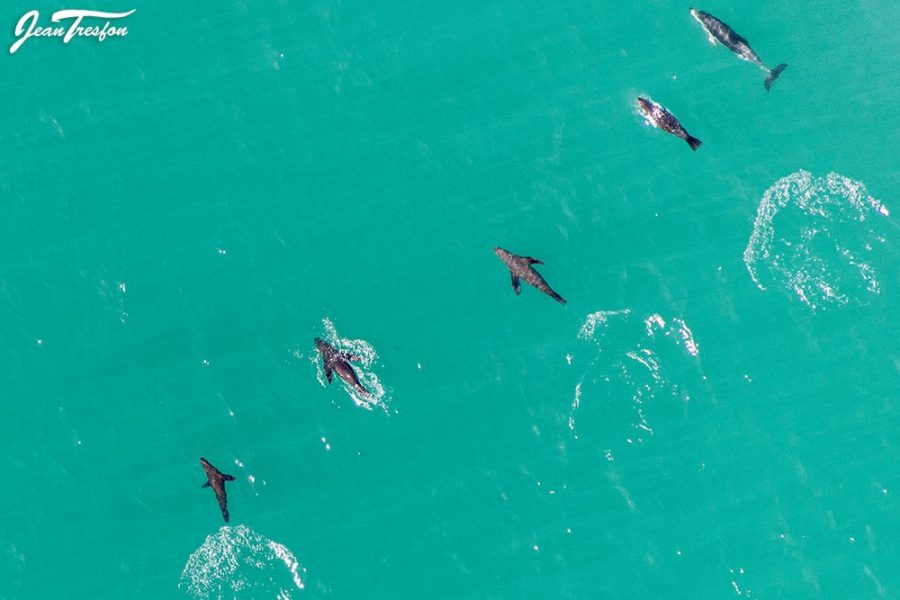 With the forecast looking good for Wednesday I planned to head around the Peninsula and see what marine life was in evidence, hopefully even spotting some of the humpback whales as their time along our shores starts to wind down.
A meeting scheduled for the morning ended up lasting until early afternoon and by the time I arrived at the airfield the southeaster was starting to pick up. Climbing into the cockpit it felt like I'd flown just the previous day and I was soon airborne and heading for the coast.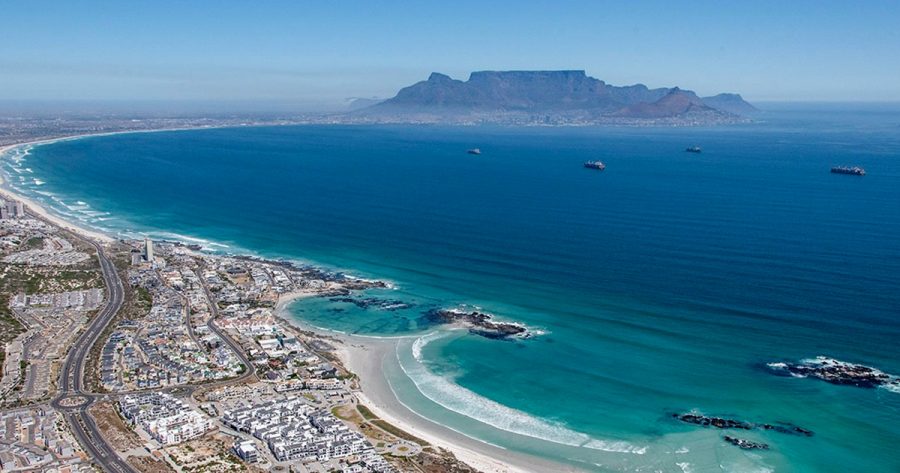 At Blouberg there were several small pods of dusky dolphins all hunting hard with the birds diving around them as they chased small shoals of baitfish on the surface.
The water was clean against the side but a little further offshore an algal bloom was starting to form with it's characteristic brown water.
Just offshore from the breakwater at Cape Town Harbour there were several southern right whales around and judging from the bright red clouds of whale poo around them there is still some krill around.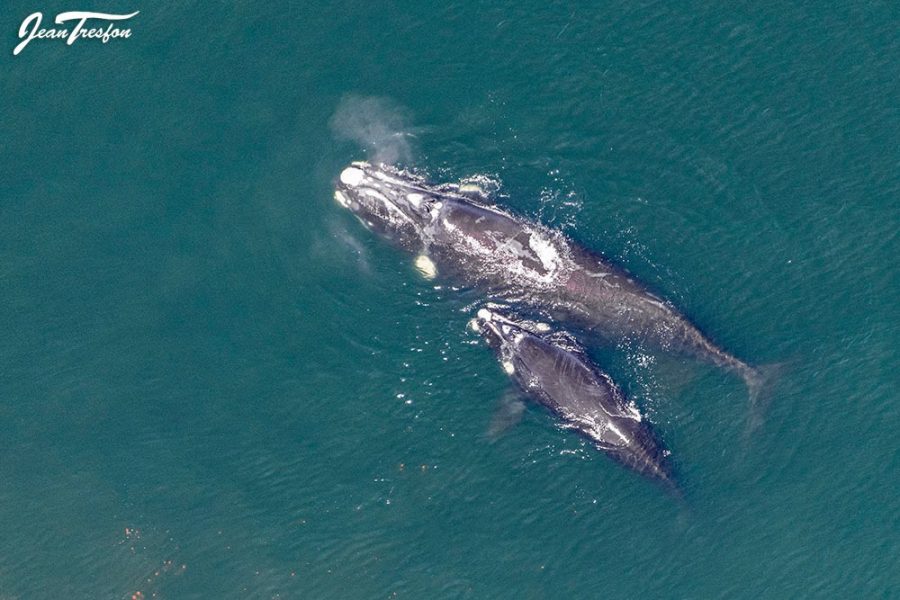 Further down the coast near Oudekraal there was lots of baitball action with a big pod of dusky dolphins and birds feeding near Strawberry Rocks and a few miles out to see there was also a big surface disturbance which turned out to be hundreds of cape fur seals also smashing up the baitfish. Sadly no humpbacks to be seen.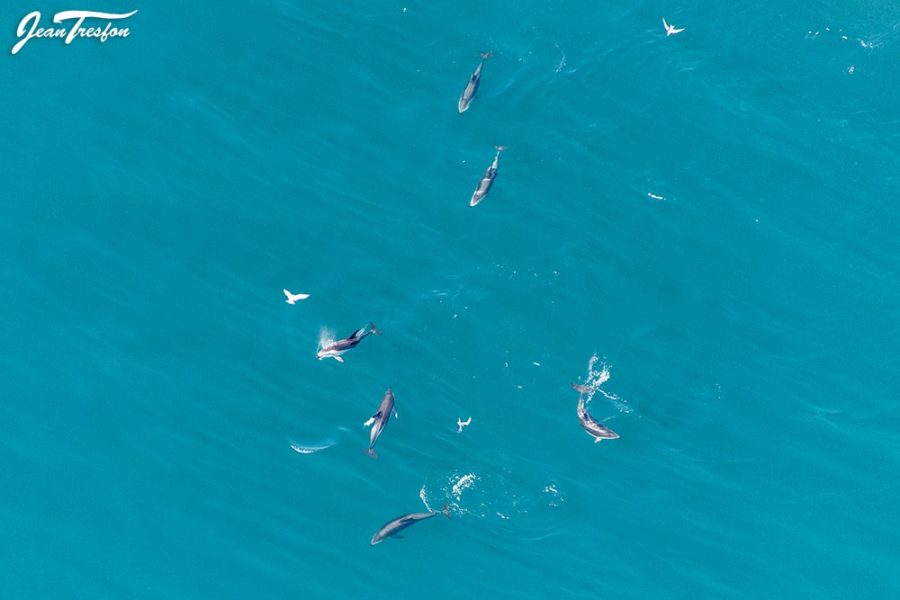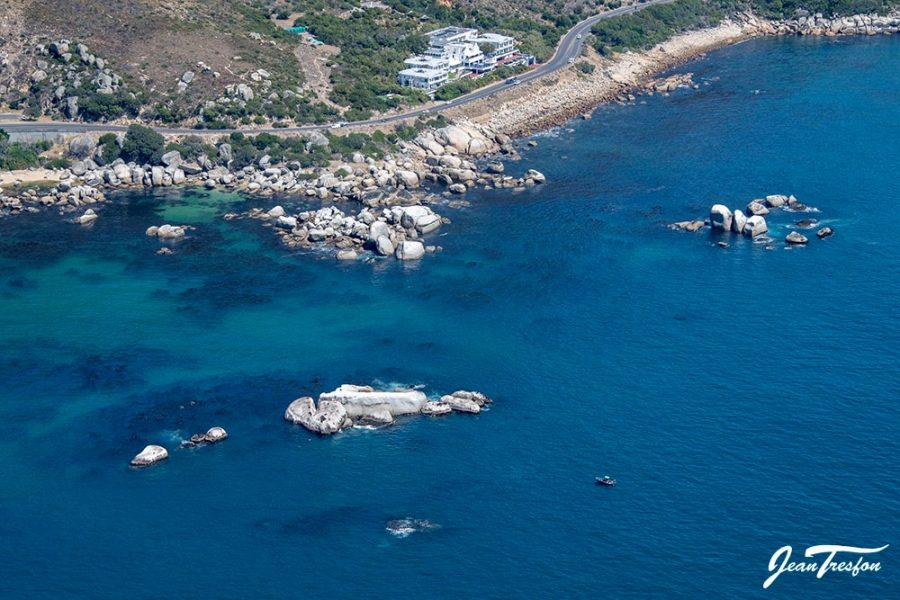 Lot's of folks out enjoying the beaches with the temperatures in the 30's and the coast looking a little like the Mediterranean with some fancy boats moored at Clifton and Sandy Bay.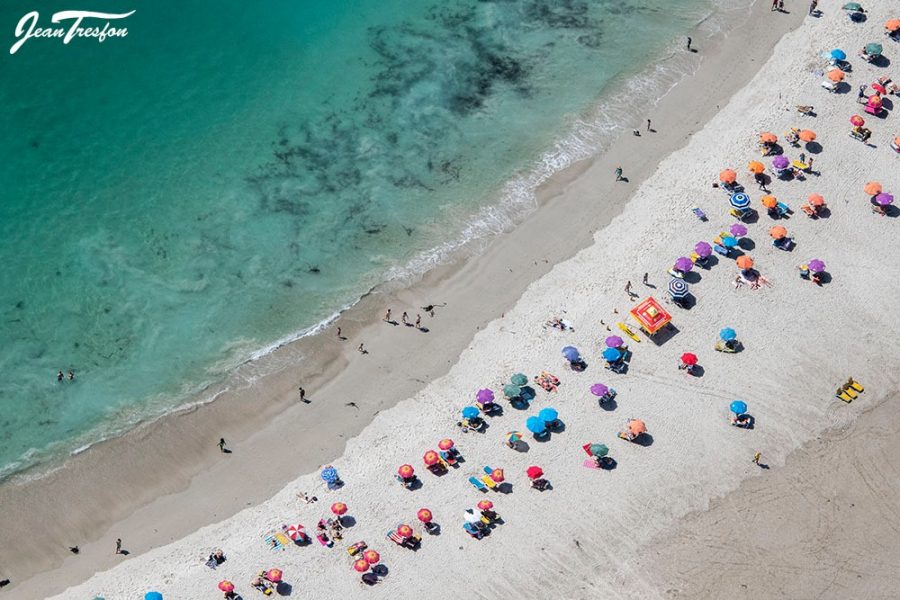 The trek netters were out at Hout Bay beach as I flew over and then just past Chapman's peak there was a clear wind shear line with the surface of the sea turning white as the wind howled through from Fish Hoek.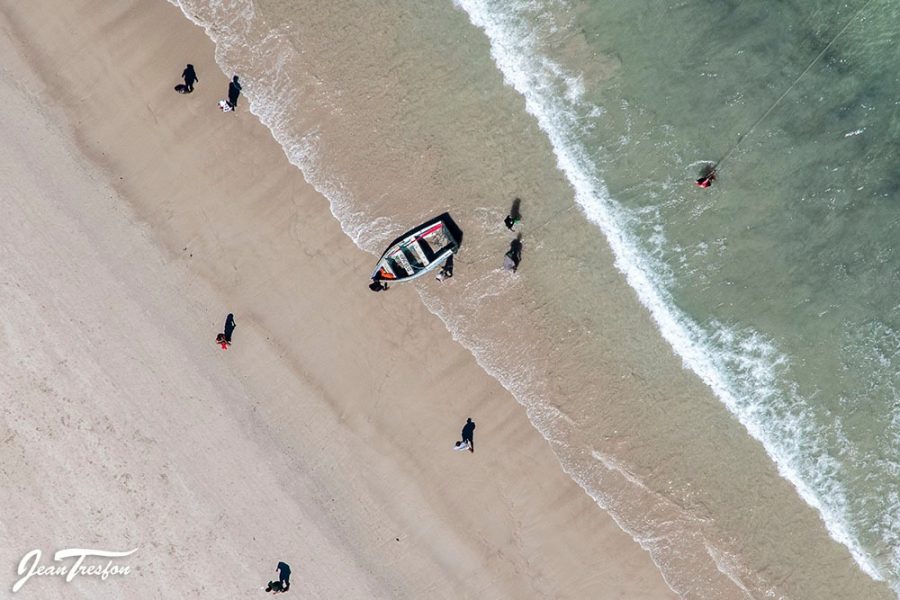 I decided to avoid the bumpy ride and turned back, following the coast to Blouberg and spotting a few mola mola on the surface along the way before heading up the West Coast, past Bokpunt to Grotto Bay.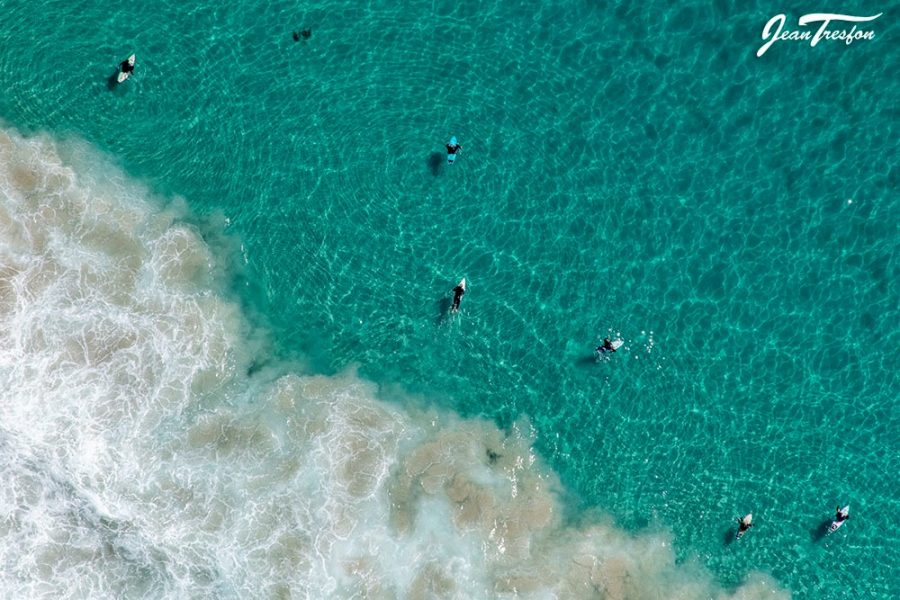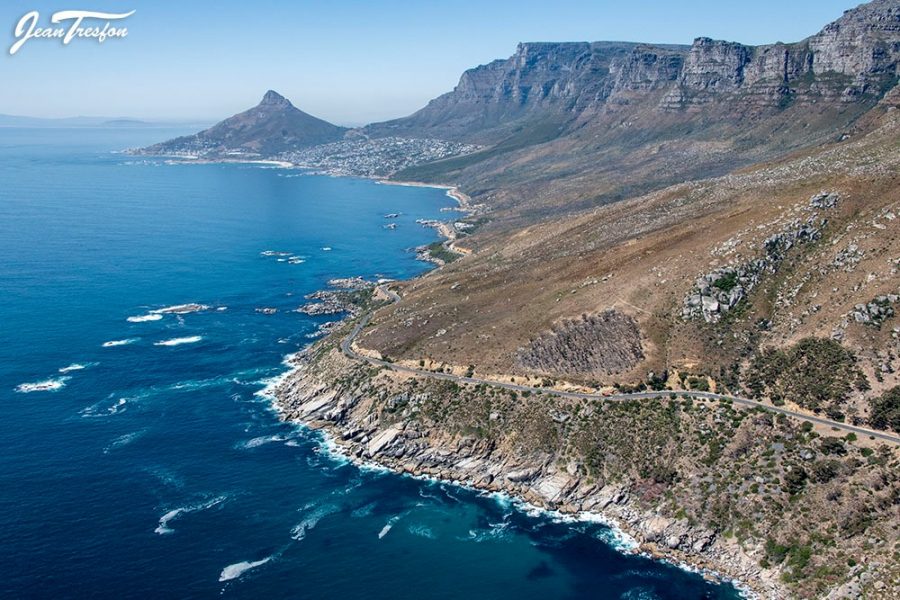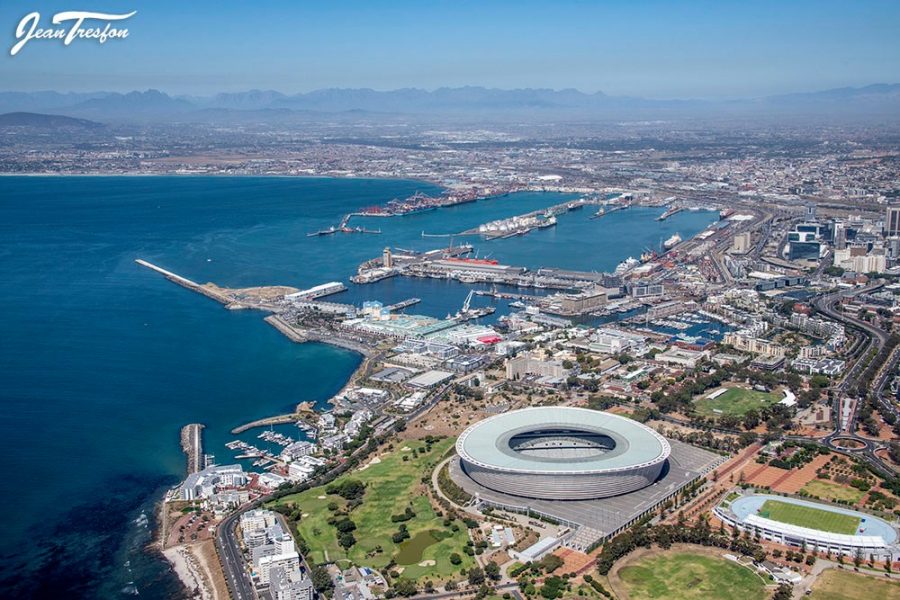 Seeing nothing interesting along that stretch I finally headed back to base after a couple of hours in the air. Very happy to reunite with my little flying machine!
By Jean Tresfon
Please see more photos on Jean Tresfon's original post here.
JEAN TRESFON is a South African marine conservation photographer who specialises in aerial and underwater photography. He flies several times a week specifically to keep tabs on our South African marine wildlife and regularly assists the authorities with shark and whale spotting.
To see more of Jean Tresfon's photos and updates: