Anti-drug trafficking groups say an increasing number of South Africans are getting arrested abroad for drugs smuggled through O.R. Tambo International Airport. This Sunday Carte Blanche investigates the status quo at the airport, as well as celebrating Miss Universe Zozibini Tunzi, remembering Ladysmith Black Mambazo founder Joseph Shabalala and finding out why a popular Western Cape water resort has be
You can watch the show on Sunday 16 Feb in South Africa on DStv Now or stream it overseas in most countries from Tues 18 Feb if you're abroad.
OR Tambo International Airport – A Smuggler's Paradise?
Luggage runs through the X-ray scanners, a passenger undergoes an intrusive body search and sniffer dogs roam the halls – but despite all these security measures, OR Tambo International has gained a reputation for being a drug smugglers paradise.
Drug traffickers say corruption and lax security have turned the airport into a smuggler's paradise. But authorities disagree and say they have a stranglehold on perpetrators and busts to back up their claims.
Macfarlane Moleli, who presents this segment, says: "This past week I saw the ugly face of drug smuggling as I came face to face with an old woman who had been recruited from a church and forced into being a drug mule.
"I cannot un-see her tears or forget the hurt in her eyes when she described how she languished in jail for 7 years… all because she thought she was going to work in a factory to make carpets and hopefully make a better life for her children."
Carte Blanche investigates why OR Tambo airport has seemingly become an easy exit point for international mules. (Producer: Ntokozo Miya and Mduduzi Miya | Presenter: Macfarlane Moleli)
Watch the show overseas | Watch in SA on DStv Now
Also on Carte Blanche this week:
Miss Universe: Zozibini Tunzi
From Tsolo to the World – since being crowned Miss Universe, South Africa's Zozibini Tunzi isn't just another ordinary pageant winner. With her electrifying words, demanding that women "take up space" wherever they go, Tunzi is challenging stereotypes and leading the way in the empowerment of women worldwide. Carte Blanche celebrates a woman who's captivating the world. (Producer: Carol Albertyn Christie | Presenter: Masa Kekana)
Watch the show overseas | Watch in SA on DStv Now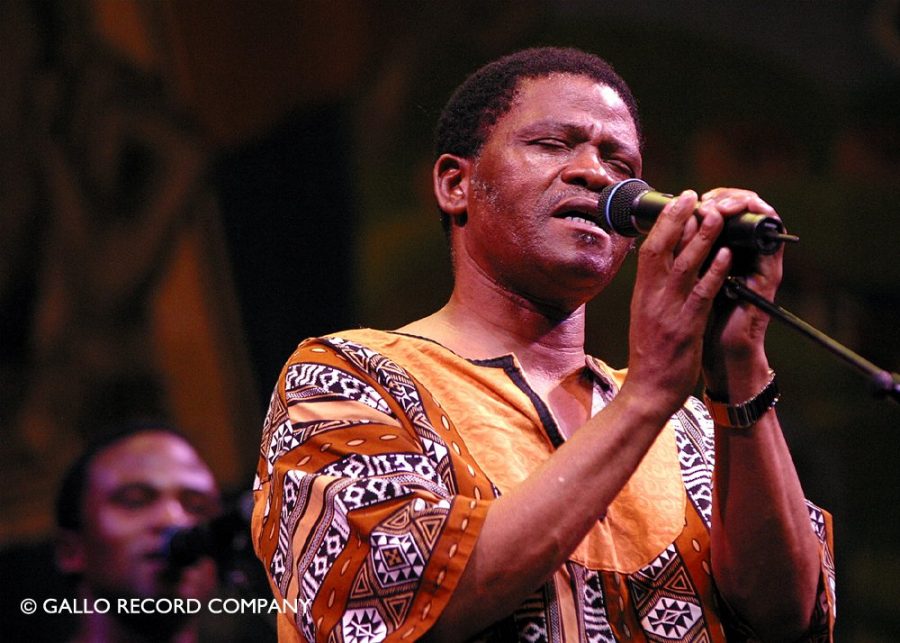 With his roots planted deep in South Africa's rich musical tradition, he confronted the apartheid state and took us onto the world's stage through the power of song. Ladysmith Black Mambazo founder Joseph Shabalala passed away early this week and with his death comes the end of an era.(Producer: Laura Byrne | Presenter: Claire Mawisa)
Watch the show overseas | Watch in SA on DStv Now
With the economy set to grow by less than one percent this year and international monetary bodies warning against the slow pace of reforms – why is President Cyril Ramaphosa saying that South Africa is open for business? After two years of presidential envoys trotting the globe to woo investors, Carte Blanche takes stock of the returns on the president's investment drive and asks where the hope for South Africa's sluggish economy will come from.(Producer: Siniketiwe Hlanze | Presenter: Masa Kekana)
Watch the show overseas | Watch in SA on DStv Now
ACTION > INVESTIGATIVE
Fun-filled family destination or another tragedy waiting to happen? Situated in an old quarry, a popular Cape Town water park has claimed the lives of at least seven people. We investigate whether everything has been done to prevent multiple drownings, and if not, who should be held to account? (Producer: Kate Barry | Presenter: Derek Watts) 
Watch the show overseas | Watch in SA on DStv Now
If you're in SA – you can watch Carte Blanche on DStv Now.
If you're overseas – you can watch #CarteBlanche from Tuesdays, and thousands of other popular local South African shows & movies by

subscribing to Showmax International now

. You can try it FREE for 14 days. 
Carte Blanche is on M-Net & M-Net HD [101], February 16, 2020 at 19:00 & again on M-Net Plus 1 [901] at 20:00
***
Please note: Carte Blanche is only available to international Showmax subscribers in Andorra, Australia, Austria, Belgium, Denmark, Finland, France, Germany, Greece, Iceland, Indonesia, Ireland, Italy, Liechtenstein, Luxembourg, Malta, Monaco, Netherlands, New Zealand, Norway, Portugal, San Marino, Spain, Sweden, Switzerland, United Kingdom. Not all titles are available in all territories. Showmax brings you the best South African series and movies, from the classics to the latest releases, from complete box sets to kids' favourites.