South African parents have been urged to inform and warn their children about a "ridiculous new challenge" happening at schools. The latest TikTok challenge – called the Tripping Jump Challenge or Skull-Breaker Challenge – has already swept the world, and has now sadly arrived in South Africa.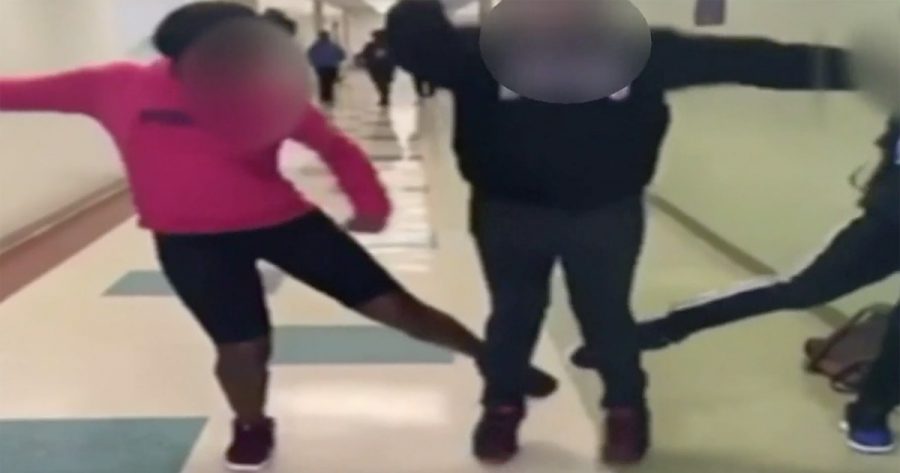 The challenge involves two so-called friends standing on either side of someone and tricking them into jumping to see who can jump the highest. Once the innocent middle person is in the air, the other two kick out their feet to make the person fall flat on their backs, sometimes their head hitting the ground first.
Marth Lerm, who is DA Ward Councillor in Rustenburg Ward 18, posted videos on Friday showing the apparent 'prank', and encouraging parents to inform and warn their kids.
"Warn them against bullies at school that will try to harm your child please," she said.
According to Lerm there have already been cases of the Tripping Jump Challenge – also known as the Skull Breaker Challenge – in Rustenburg in South Africa's North West province.
Parents have called for cellphones to be banned during school hours, saying it fuels the sensationalism. Writing on Lerm's timeline many concerned South African parents said this is nothing more than bullying and those initiating it should be charged and expelled.
One parent in South Africa told SAPeople that it's already been happening for a couple of weeks at her child's private school in Kyalami, and that they're not pranking each other but actually voluntarily "take turns being the one to jump. They are all well aware of the challenge being not to fall."
She said: "I'm lucky I suppose that my child and I speak to each other, so I knew immediately when this cr** started. I was able to show and explain to her just how dangerous it was…"
Reported injuries around the world include concussion, brain damage, spinal injuries and fractured skulls. In December 2019 a 16-year-old girl in Brazil was reported to have died, according to an Inter TV Costa Branca article from 11 December, shared on Reddit.
Parents of a Miami schoolgirl in the US are pursuing a lawsuit against the county schools, after their daughter was injured in the Tripping Jump challenge two weeks ago (4 Feb). The family's attorney said there have been multiple injuries "and even death", across the US because of these incidents; and said the schools are being targeted in the lawsuit for not warning students and parents about the dangers of the social media challenge.
It's believed that the trend began on grass, but current videos show it being carried out on concrete in countries around the world. TikTok has become renowned as the centre for internet challenges.