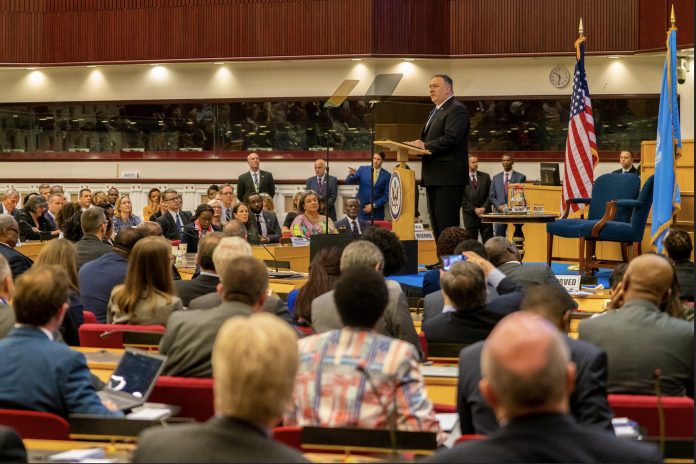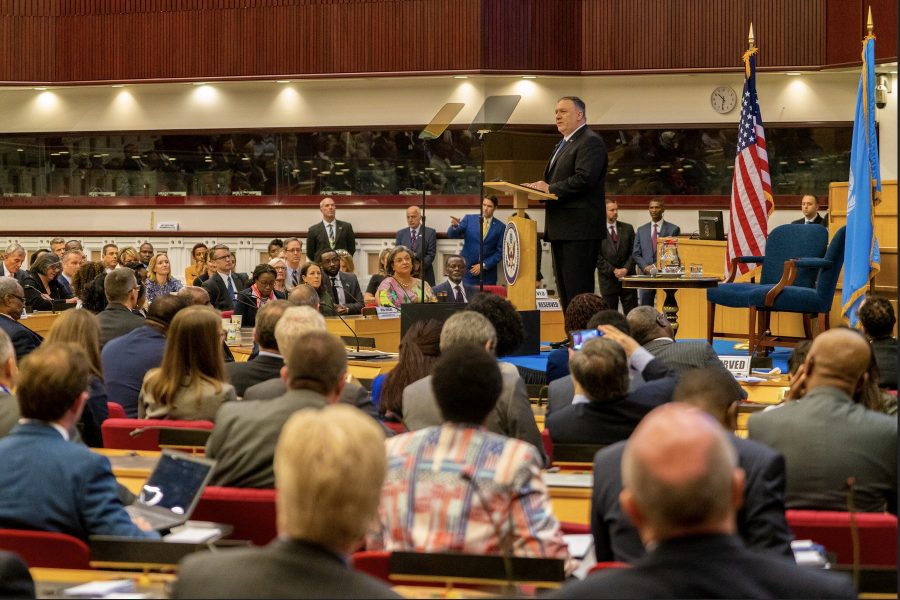 US Secretary of State Mike Pompeo today warned against land expropriation without compensation in South Africa.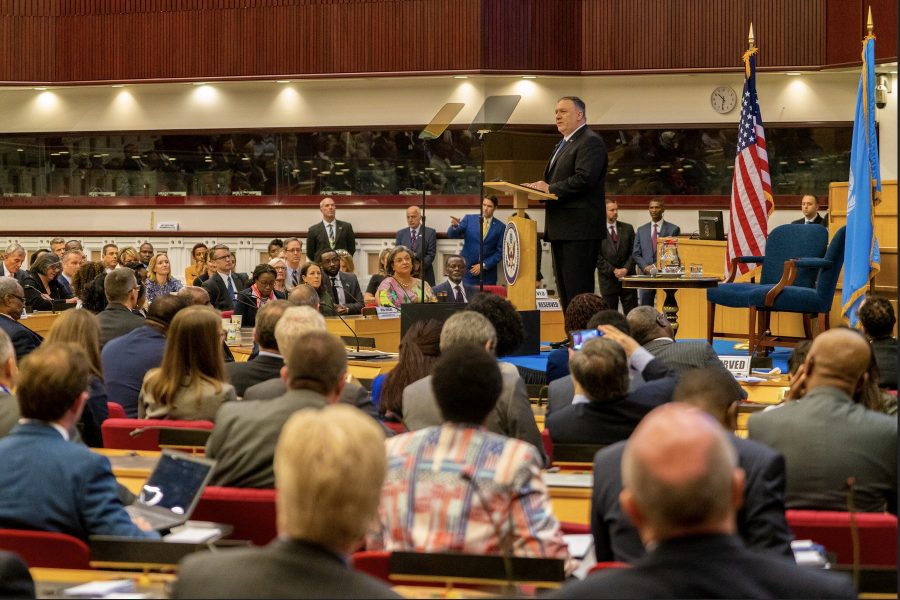 Speaking during Wednesday morning's session of the United Nation's Economic Commission for Africa – which is being held in Addis Ababa in Ethiopia – Pompeo said expropriation without compensation would be catastrophic for South Africa's economy and the country's population.
Pompeo told reporters: "South Africa is debating an amendment to permit the expropriation of private property without compensation.
"That would be disastrous for that economy, and most importantly for the South African people."
He said similar policies have failed in Zimbabwe, Tanzania and Ethiopia.
Pompeo instead encouraged respect for property rights, and said true, inclusive, sustainable economic liberation comes from a "strong rule of law, respect for property rights, regulation that encourages investment, women's full participation and governments that respect their people".
He said: "I truly believe that entrepreneurs are the future of #Africa and #sustainable economic liberation is the key to empowering our societies."
He said this is what delivered "the greatest economic growth in human history in the United States… and it can do the same across #Africa."
AfriForum's CEO Kallie Kriel said South Africa should take heed of Pompeo's words since the US is one of SA's largest trading partners. "With unemployment rates of about 90%, Zimbabwe and Venezuela are proof that everyone but the political elite suffer when property rights are violated," said Kriel in a statement.
He said: "Investors leave countries of their own accord when property rights in those countries are not respected."
AfriForum has just launched its American leg of a #TheWorldMustKnow campaign, which includes mobilising international pressure against expropriation without compensation. Kriel says the organisation is doing this to "ensure that investors put pressure on the South African government to save investments".
Honored to speak at the @UN @ECA_Official. I truly believe that entrepreneurs are the future of #Africa and #sustainable economic liberation is the key to empowering our societies. pic.twitter.com/AxR1u9mYMt

— Secretary Pompeo (@SecPompeo) February 19, 2020