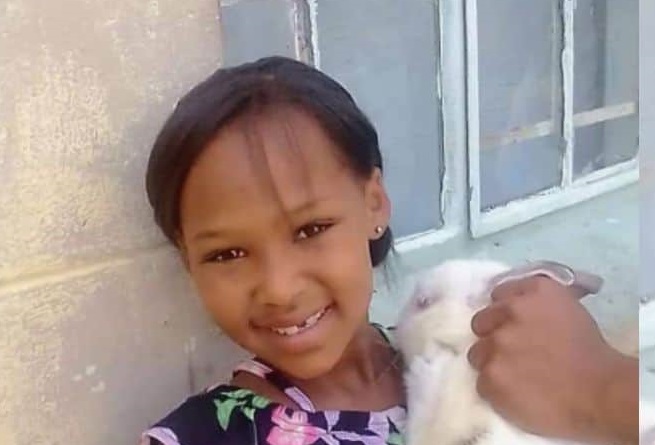 South Africans have responded with shock, condemnation and incredible sadness after the SA Police Service (SAPS) confirmed that the body of eight-year-old missing girl, Tazne van Wyk, has been discovered… in a storm water pipe near Worcester in the Western Cape. The President and politicians came under a barrage of criticism for failing to stem the crime against children that continues unabated in SA.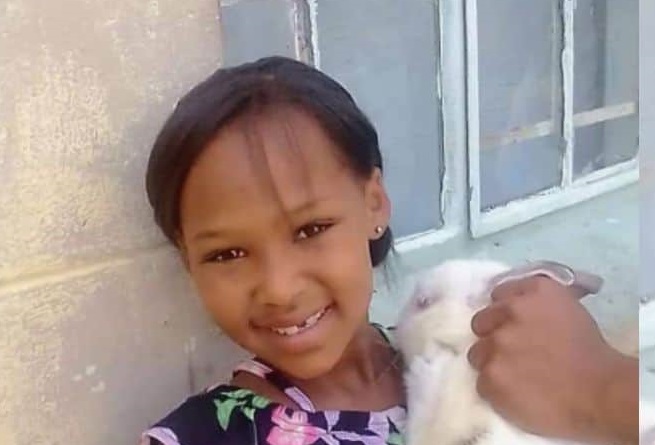 Tazne went missing from her Ravensmead home in Cape Town almost two weeks ago. A male suspect, who was arrested earlier this week, showed police where he had discarded her body. The 54-year-old man was a suspect from the beginning, as he was the last person seen with the young girl.
Police undertook an extensive investigation into the child's disappearance and launched a nationwide search, asking media to share the photos of Tazne and the man… named in reports as Moyhdian Pangkaeker, a 'friendly' neighbour who was allegedly out on parole. A reward of R10,000 was also offered. The suspect was arrested in Cradock in the Eastern Cape (in a police trap when he went to visit a woman at a hotel), and appeared briefly in court on Tuesday 18 Feb, charged with kidnapping.
SAPS said in a statement on Thursday that Tazne's body was discovered late last night.
Police said they transported the suspect to Cape Town and "further interviewing of the suspect by detectives led to the gruesome discovery of the body of the child in a storm water pipe outside Worcester on Wednesday evening as pointed out by him.
"He will be charged with murder and is expected to appear in the Goodwood Magistrate's court on Friday, 21 February 2020." He may face additional charges as the investigation unfolds.
Western Cape Provincial Commissioner, Lieutenant General Yolisa Matakata has hailed the diligence of the detective team involved as well as the search parties.
Tazne's parents are receiving counselling, said SAPS.  Her aunt, Samantha Viljoen, spoke to the SABC in the Western Cape, asking why the death penalty isn't brought back. She said families now live with a situation where your children can no longer play outside like normal children growing up. Directing her criticism at "Mr President" she said it's not right that children have to be kept indoors, while the arrested man will now have a "lekker lewe".
Gender activist Lucinda Evans said: "This is the second parolee for 2020 and the second child 2020 how many more children Mr President and your MP's in that house? How many more children is that going to cost the women and families of this country? We are gutted. We are absolutely gutted."
She told the SABC that it was outrageous that politicians at the State of the Nation Address used gender based violence for political mileage whilst children are being killed by parolees.
Parents nationwide, particularly moms, have responded on Facebook with grave concern and anger for the apparent lack of leadership in making SA safer for its citizens.
Western Cape mom Tarryn-Lee Bell said:
Who shall we blame, Tazne?
Your parents for sending you to the shop unaccompanied?
This has been the reality for many in Lavender Hill, Hanover Park, and Manenberg.

The infrastructure that the children of brownness is forced to enjoy – stray bullets, gangetjies (back street alleys), back yard dwellings, and loud "tik" tocking in the missing light bulbs in our homes.

Our President #CyrilRamaphosa, along with his political cronies continue to feed us cock and bull – Where are the harsher sentences for perpetrators of gender violence and murder he has promised us!

He let this monster out on parole – did he not!

Or shall we blame your uncle Moydien Pangkagker, your uncle, our uncle?
The man your parents talk to over the wall, the house right next door where we borrow sugar, the 54-year-old man who often asks us to sit on their laps because they care.

Why did he do this and what did he want from your tiny fragile body that is now bones!

Who shall we blame Tazne? How will we comfort your Mom and Dad Today?

You are gone, we are shattered, and our President remains quiet, yet when we #protest they say they we are #hooligans.
Is it time for all the #children and #women of this country who have been violated, murdered, and re-violated to lay a charge against our State!

Who shall we blame Tazne that your body was found on Wednesday the 19th of February 2020, in a stormwater pipe!
Who shall we blame Tazne!
#RIP my Child

#RIPChildrenoftheCapeFlats
#NakedReflectionsbyTarrynBell
Another Cape Town mother, Adéle Grosse vented on Facebook:
I am soooooooo angry!!!!!!!! My heart is broken as the body of the little girl child Tazne Van Wyk was found after being pointed out by her murderer. She is one of many girl and boy children being violently raped and murdered in our challenging communities here in South Africa. Another child we have failed under a corrupt Government who focus more on filling their own pockets than on responsible citizenship. And while our Ministers fly around the world to celebrate their wedding anniversaries on the hard earned money of a small percentage of taxpayers, people like me, many of us, are putting time and effort into eradicating Gender Based Violence in our communities. We are being throttled by our own Government as they expect us to do the work whilst NOT getting paid for it. Yes that is correct. We give give give when we do not even have because our children needs safety NOW!
ENOUGH!!!!!!!! How can our leaders in Government expect positive transformation in our communities when they themselves set an example of abusing others, corruption, no integrity, no values and NO RESPONSIBILITY.
WE HAVE evidence based SOLUTIONS!!!!!! STOP IGNORING AND ABUSING US!!!!!!!!!!! For the sake of our children and our children's children.
And another: