The Democratic Alliance (DA) insists its support is not in freefall, as suggested by a Daily Maverick article today, and that the stats in the article are outdated and irrelevant.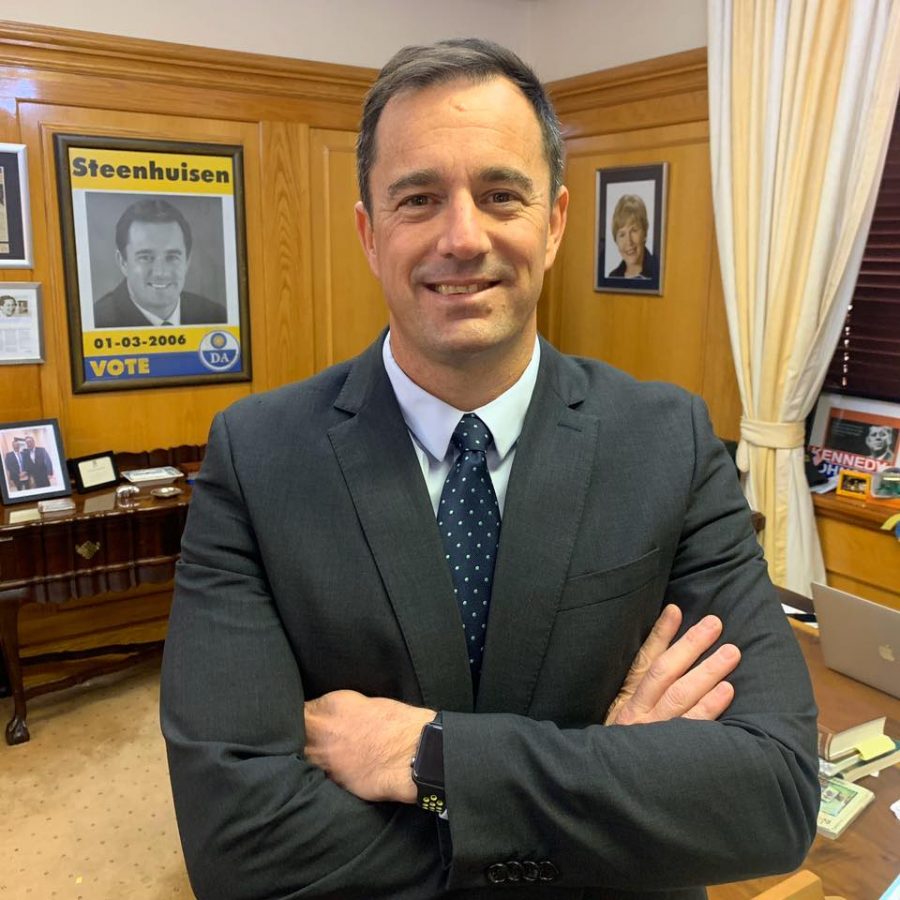 Solly Malatsi MP – DA National Spokesperson – said in a statement Monday: "The basis of Ferial Haffajee's alarmist claim ("DA support in free fall, two new surveys show", Daily Maverick, Monday 24 February) that the DA's support is in "freefall" is based on two surveys which have major shortcomings.
"The fieldwork of the Ipsos survey she heavily relies on was concluded three months ago – a key fact she deliberately omits.
"Much has changed since then."
The DA points out that three months ago, their leader (Mmusi Maimane), federal chairperson (Athol Trollip) and mayor of a prominent metro (Herman Mashaba, Johannesburg) voluntarily left the organisation following the successive resignations of professional personnel such as the CEO and campaign manager.
"The party was undeniably at a low point," admits Malatsi.
He says at that time there were predictions from non-DA members that there would be an "exodus" of senior leaders… but if you fast forward to today, it didn't transpire.
"The party moved quickly to elect the interim leader and replaced the party chairperson without any turmoil. We immediately announced dates for the early elective congress to give party members the opportunity to elect new leaders. We are on track to finalise the appointment of a new CEO by April," says Malatsi.
He says key developments have taken place without the dramatic collapse 'false prophets' anticipated – no further DA leaders left, and the party has kept its majority in wards where losses were predicted.
Malatsi also revealed discrepancies in past Ipsos political polling."
As for the findings of The Citizen Survey, Malatsi says it "misinforms Haffajee's analysis" and "makes the fundamental error of equating the favourability of a party leader to the support levels of the party…
"So for Haffajee to compare the favourability of a leader (John Steenhuisen at 15%) who has been in office for three months, with one who was in office since 2014 (Mmusi Maimane who had over double that), through two major election campaigns, is to expediently abuse polling to drive a narrative of misleading comparisons."
As stressed by Steenhuisen himself yesterday, Malatsi says the DA's internal polling shows "in fact we are polling at the same support levels we got during national elections."
The Daily Maverick article claimed today that based on the two new national surveys, the "DA is in freefall" as it "battles to rebuild itself" and that "the party is losing both white and black supporters, new research by Ipsos and Citizen Surveys provided to Daily Maverick has shown."
Malatsi said polling, when done correctly, can be informative and useful for politicians, journalists and the public… but "when its methodology is flawed, it produces questionable results. These results are subsequently punted by many journalists like Haffajee and some analysts with evangelical vigour as the gospel without robust interrogation.
"This reckless reporting on polls resurfaces into crazy headlines presenting propaganda as news while suffocating logic out of the ensuing debate that follows.
"Ultimately for us, the poll which matters the most is the one on Election Day."