Two Saturdays ago, while most of us were sleeping, a group of South African Water Warriors headed across the country to deliver food, fodder, water and hope to desperate strangers they've never met in the Northern Cape town of Kenhardt, one of many places in South Africa still gripped by drought and despair that's so bad fields are bare, livestock are dying every day… and some farmers have committed suicide.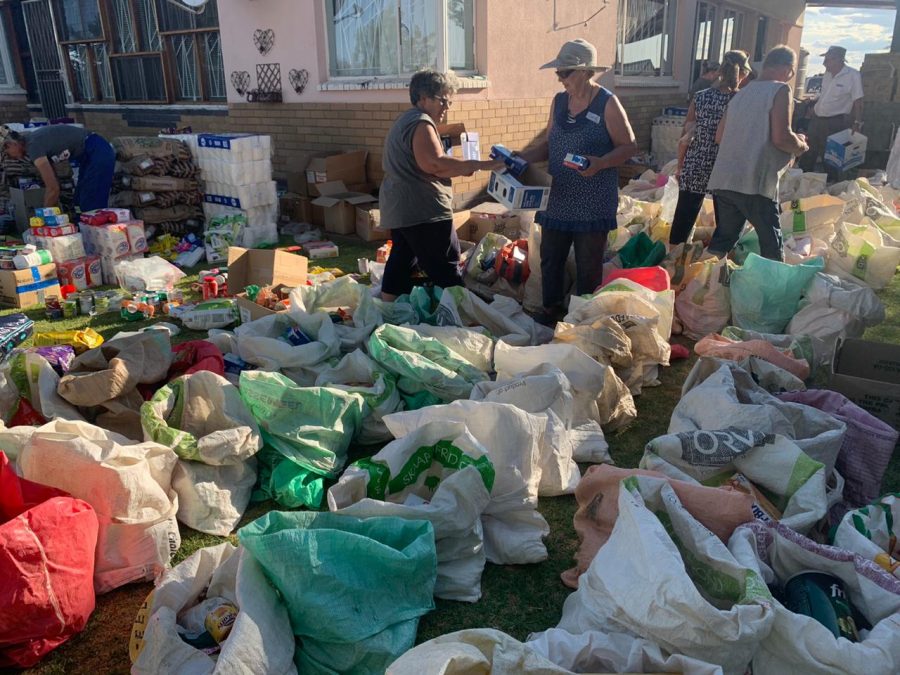 The drought has been so long – six to seven years of below normal rainfall (with some years none) – that recent rains heralded the first time some children in the Karoo had ever played in puddles.
But despite those glorious photos and videos on social media of rivers flowing, dams filling, grass turning green and the huge gratitude for the downpour… it didn't rain everywhere, and even where the heavens did open and bless those below with the gift of water, they still need a lot more to get back on their feet.
According to Tina Connoway from SA Water Warriors, it is only continuous good rainfall over the next five years that will break the drought.
The journey to Kenhardt began early in the morning with a convoy of 24 vehicles and four trailers leaving Cape Town to join up with more trucks outside of the Mother City… before they made the long trek to the Northern Cape. But when they got there, fatigue was replaced by joy.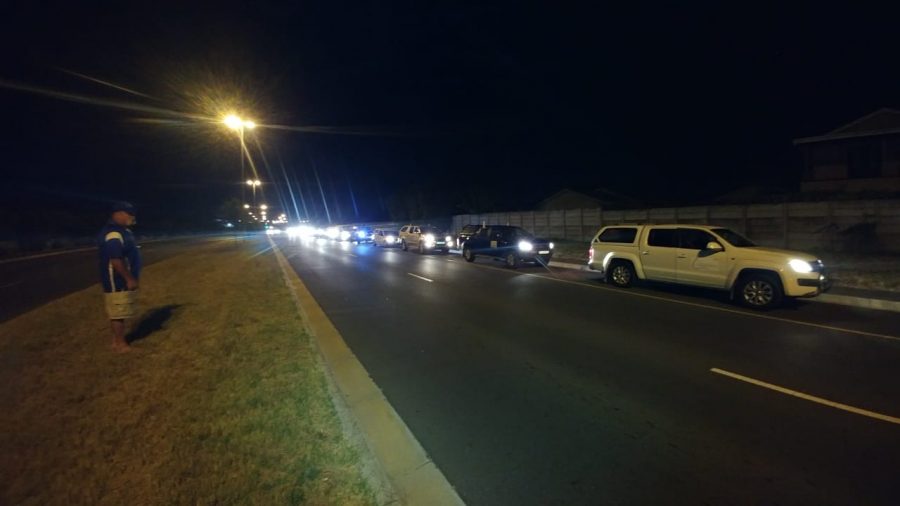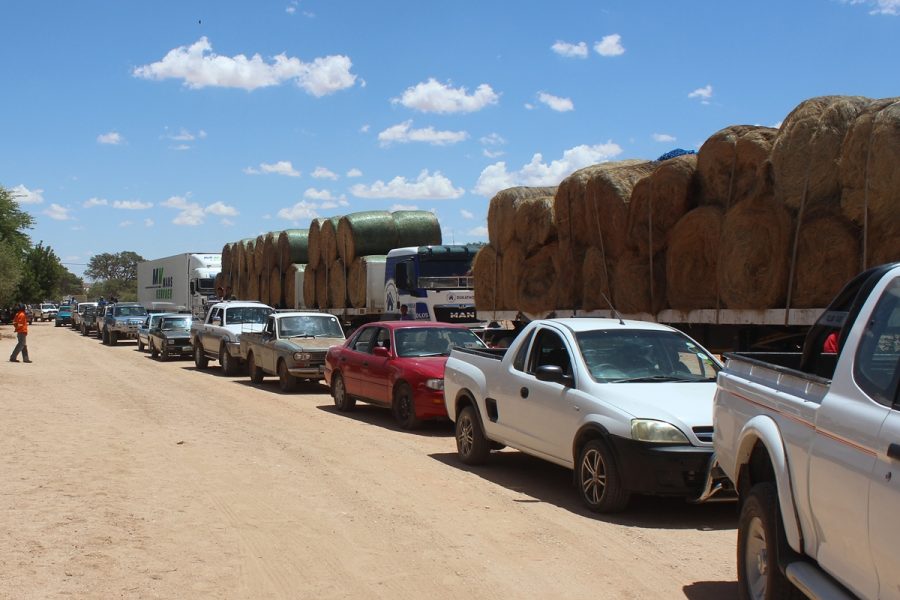 "The complete convoy was met with smiles and tears of gratitude for the much needed hope delivered to them," Tina told SAPeople.
"A total of 300 families received food parcels and all farmers received their portion of much needed animal feed," she says.
Connoway belongs to the South African Water Warriors, a small group of six dedicated volunteers – founded by Deon Smit – that has been delivering more than just food parcels to communities in drought-riddled areas. They deliver hope and love from all over South Africa.
To understand what many farming communities are going through, Tina says "their reality only becomes ours once you set foot on the dusty soil; only when a farmer tells you they have been only eating bread, morning, lunch and supper for months and that even one tin will add a bit of variety to their daily meals.
"Only when you meet them, see their tears flow and even just listen to them, does their reality start to touch you."
The SA Water Warriors' convoys include not only the group of six members, but also the general public who kindly donate and volunteers who join to help with delivery.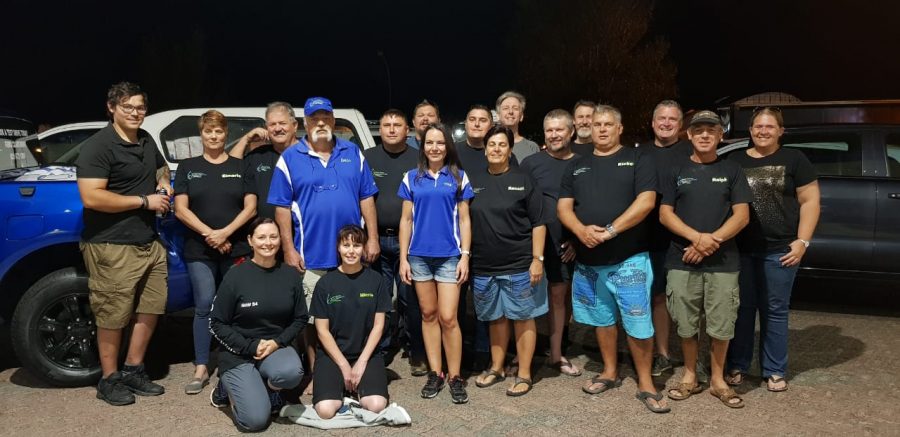 Donations of food, fodder and water from the general public are delivered – free of charge – to farming communities where they are divided equally towards farmer families and worker families; and all animal feed is divided equally between the farmers.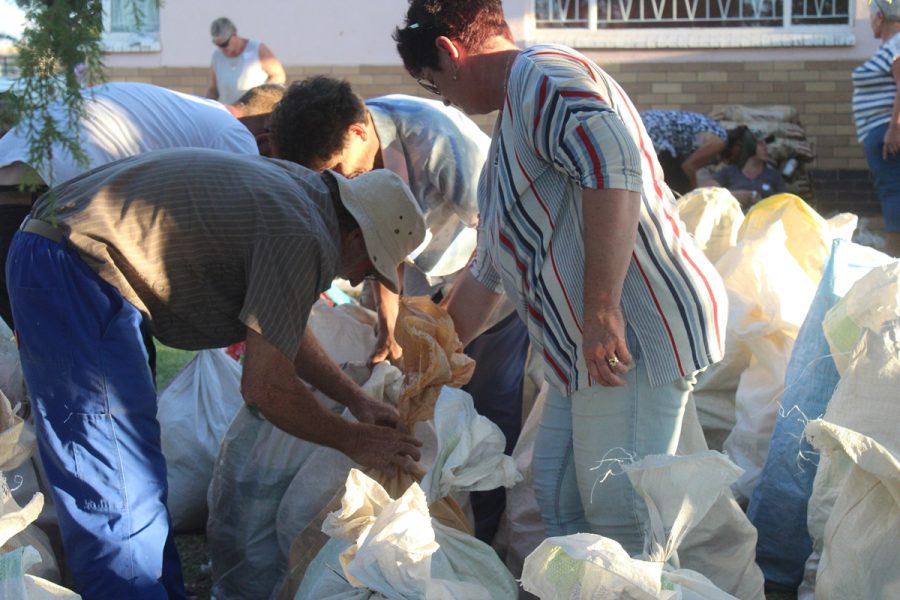 When the Kenhardt recipients were asked which was the most valuable donation to them, the answers were: "to know that people care" and "I'm humbled that all of you are strangers to us but still here you are today, driving all that way to help us, a group of strangers to you."
SA Water Warriors is continuously reaching out to the calls of help. "Unfortunately the calls for help exceeds the amount of help at this stage," says Tina.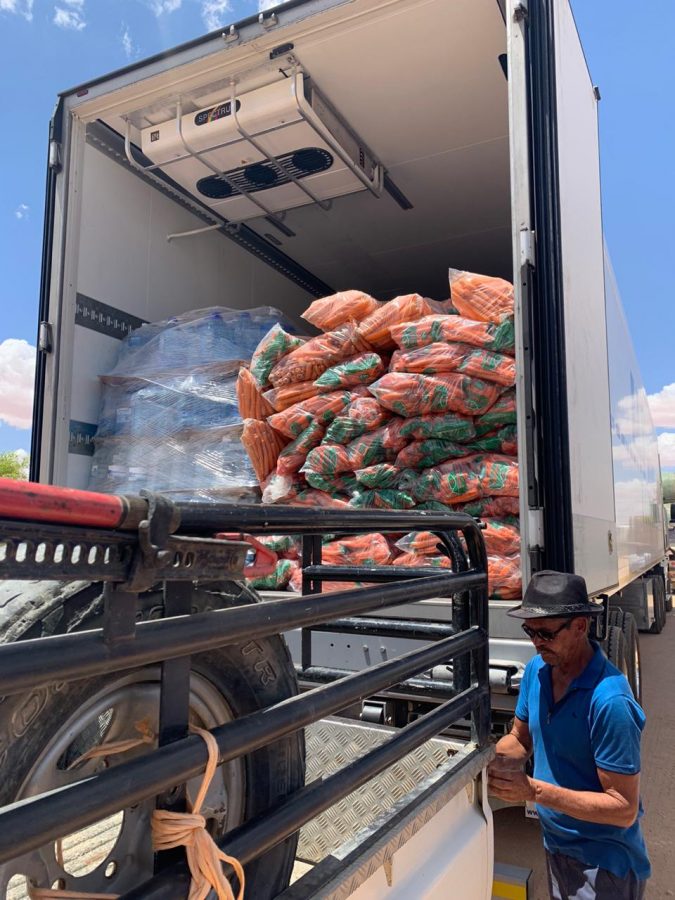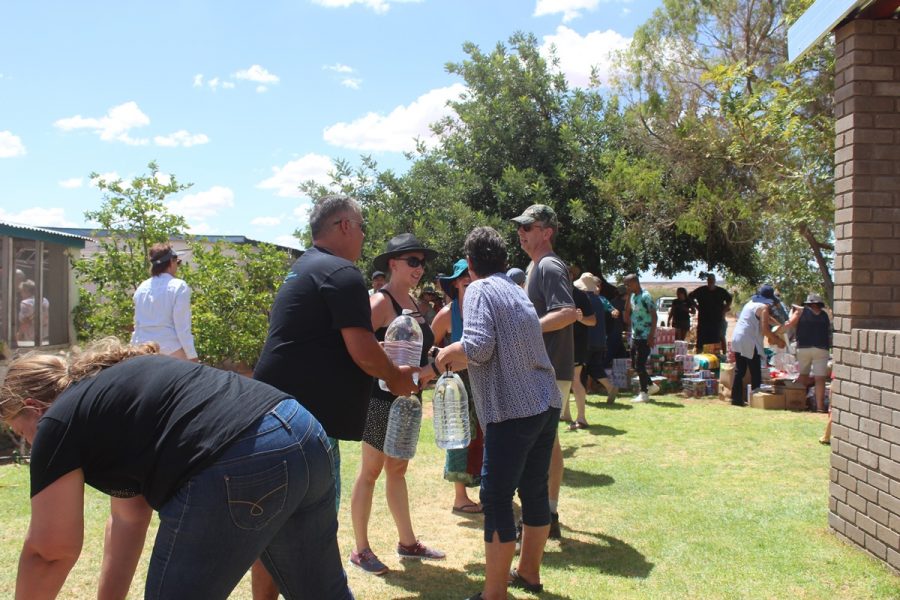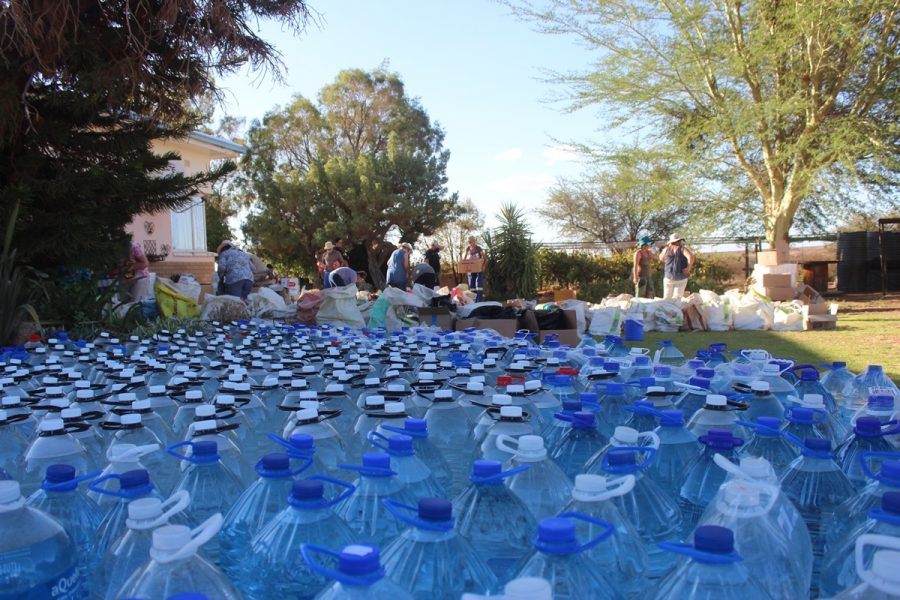 Farmers are financially strained after spending all their savings to buy fodder for their livestock. They are "emotionally broken and weak", she says, adding that "SA has lost farmers through suicide already".
It's hoped that Finance Minister Tito Mboweni will offer hope to the Northern Cape farming community tomorrow by allocating funds towards disaster management in his budget speech.
In the meantime, SA Water Warriors will continue helping the farmers and workers crying out for aid.
The Next Outreach
The next outreach will be on 18 April to the farming communities of Vanwyksvlei (where there are 80 families without water) and Brandvlei in the Northern Cape. Please donate now. Please do not wait until just before the 18th of April.
SA Water Warriors is in need of the following donations to help South Africa's farming communities in drought-stricken areas:
Sealed Water
Non-Perishable food
Cleaning Chemicals
Pet Food
Sponsor of Fuel
Monetary Donation
There are a lot of donation stations where donations can be dropped off. Check their FB page for more here.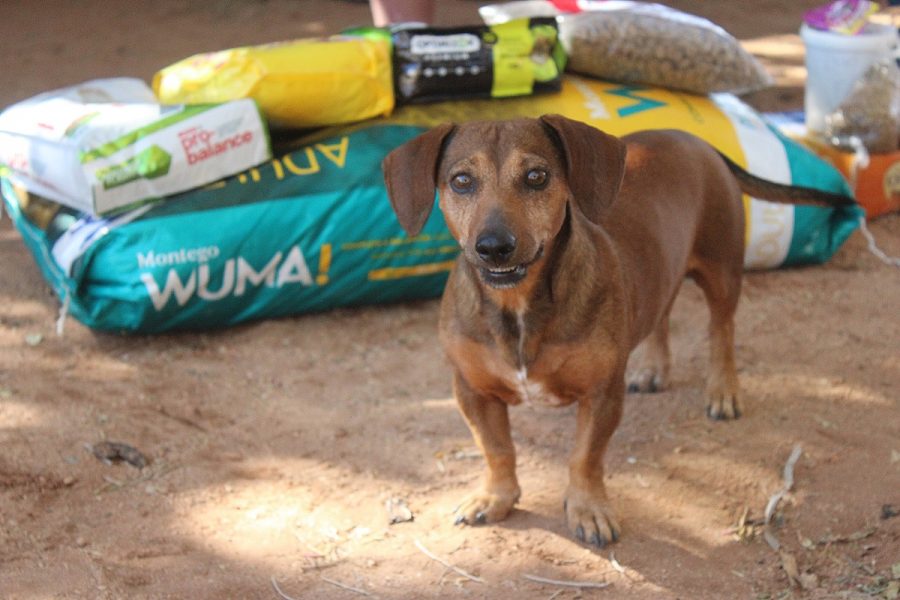 JOIN THE SOUTH AFRICAN WATER WARRIORS NOW
SA Water Warriors is a registered NPO 212-127 and PBO (Public Benefit Organisatoin) that work hard towards drought succour.
Join the SA Water Warriors on Facebook here… and see the various events being held, and the ways in which each South African, near or far, can make a contribution and help.
"Become part of our amazing work by supporting us, join our Facebook Group for all relevant information and see most pictures and videos there," says founder Deon Smit. (He can also be contacted directly on 082 738 2702 or deon@sawaterwarriors.org)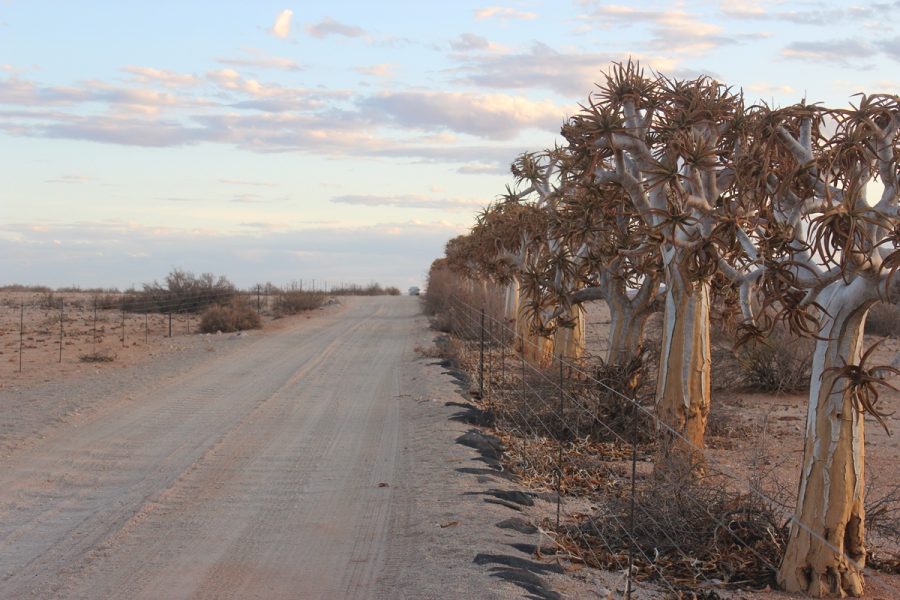 WATCH VIDEOS of SA Water Warriors in action during 2019: