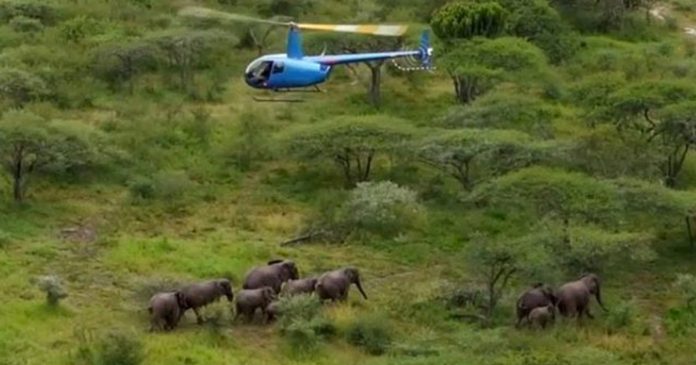 Thirty-two elephants in South Africa face being shot dead after two rogue bull elephants killed a conservationist trying to shepherd the herd back to a KwaZulu-Natal reserve from which they had strayed. Sources close to the KZN authorities say that a cull of the entire herd has been proposed, but no decision has yet been made.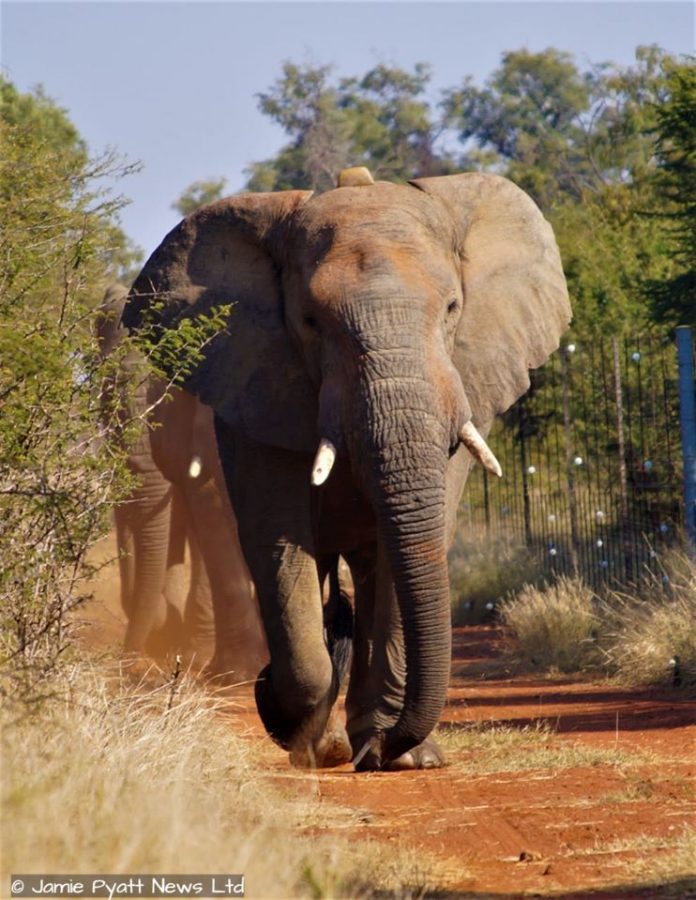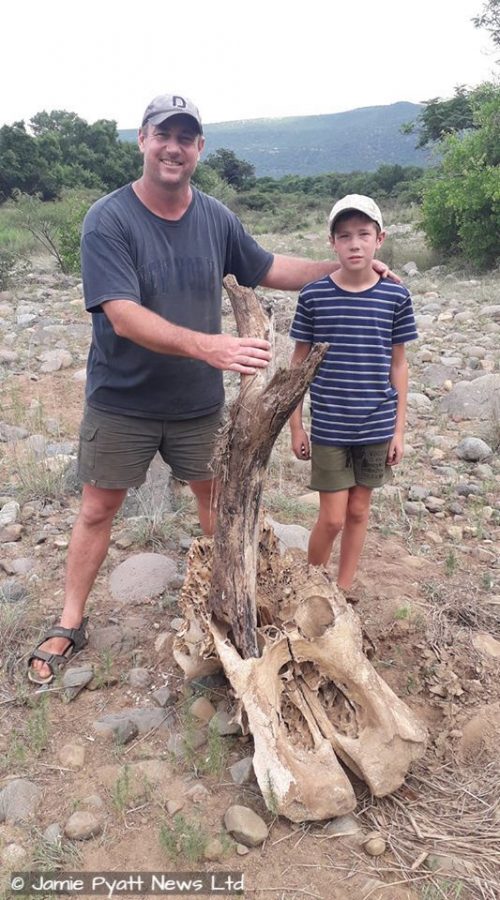 Ironically Beyers Coetzee, 45, was attempting to guide the elephants back to safety… but in so doing, he may have inadvertently signed their death warrants, after he was trampled to death.
Despite conservationists and Beyers' own family pleading for authorities to spare the lives of the very elephants that Beyers was trying to protect, Ezemvelo KZN Wildlife is yet to announce its decision and says destroying any animal is "taken with a heavy heart".
Beyers, a qualified architect, had devoted the last couple of years of his life to the elephants living on the Mawana Reserve, and was on the brink of securing a deal with landowners to quadruple the size of it to 40,000 hectares.
However he faced a constant battle with the authorities when the elephants strayed out of the reserve (due to inadequate fencing) and damaged or destroyed property.
Following Beyers' tragic death fellow conservationists are now urgently trying to raise £800,000 to build 100km of secure fencing to ensure the safety of the herd forever.
Beyers was killed after a radio transmission from a collar on one of the bull elephants showed the herd had moved out of the Mawana Reserve near Vryheid in KZN.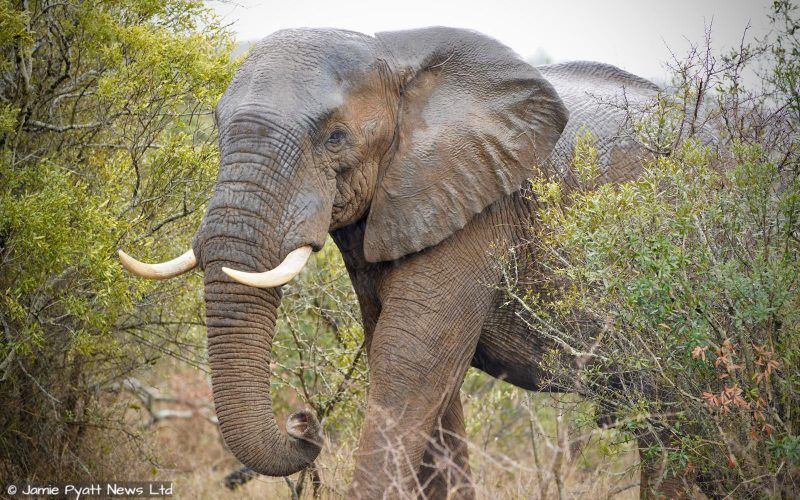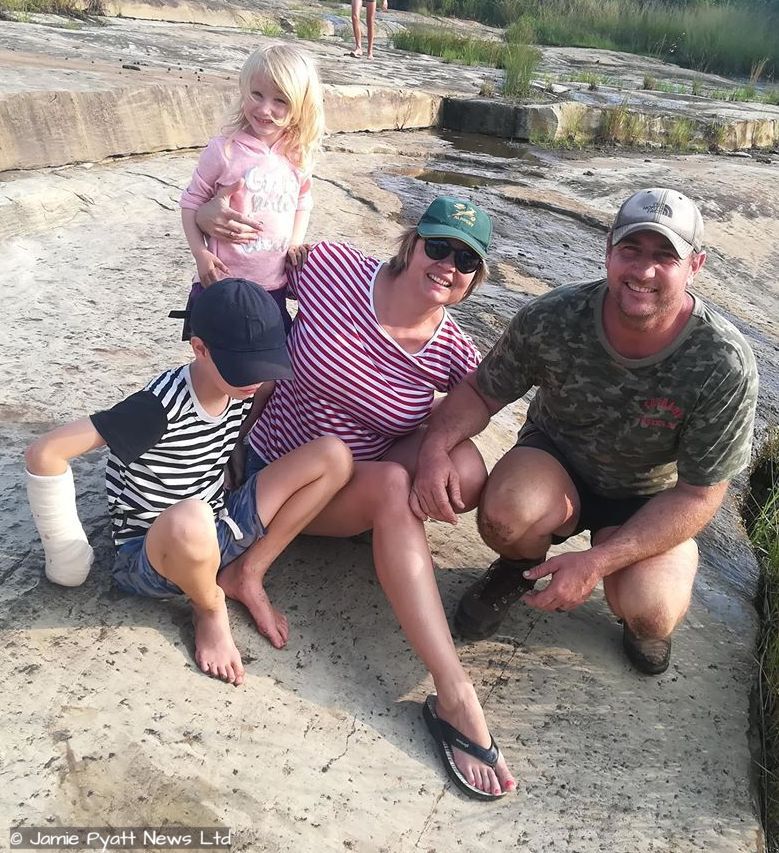 The father-of-two, knowing how delicate relations were with neighbouring communities in securing a deal for a larger reserve, was desperate to drive the elephants back to their safe area.
Beyers, who was one of the main driving forces behind extending the existing 10,000 hectares into a huge reserve for elephants and rhino, moved his volunteers into action.
Along with other conservationists the men got between the elephants and an outlying village, and began driving them back using loud thunder flashes and gunfire to move the elephants on.
But… with only a few hundred yards to go to push the elephants over the Thaka River, two bull elephants separated from the herd and doubled back and ambushed the conservationists.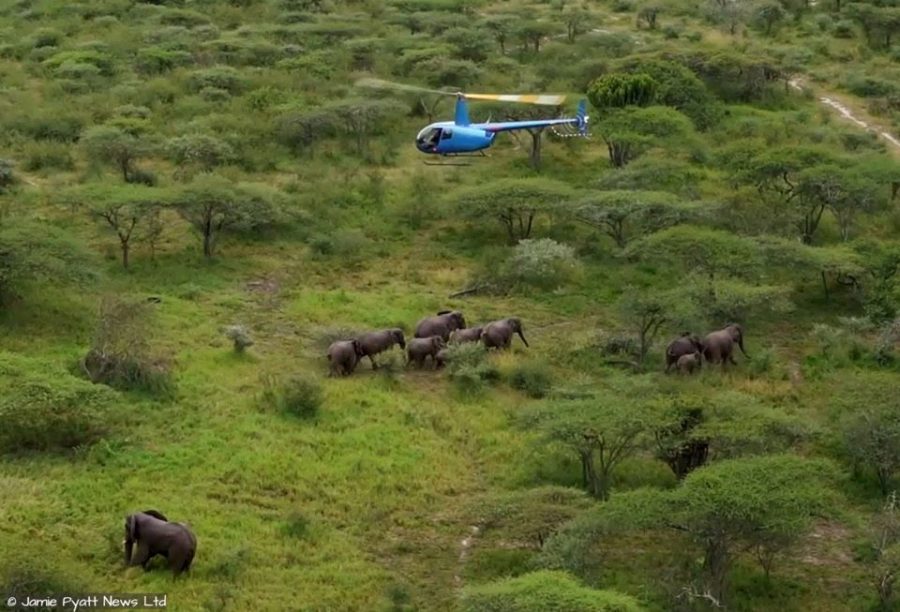 They burst through dense bush blindsiding the men… who ran for their lives, but Beyers was gored several times by one of the bulls and both elephants then trampled him to death.
On Sunday, a decorated British war hero and ex-Royal Marine James Glancy, 37, led tributes to Beyers, who had been a close friend… and insisted that Beyers' legacy to save the elephants must be honoured.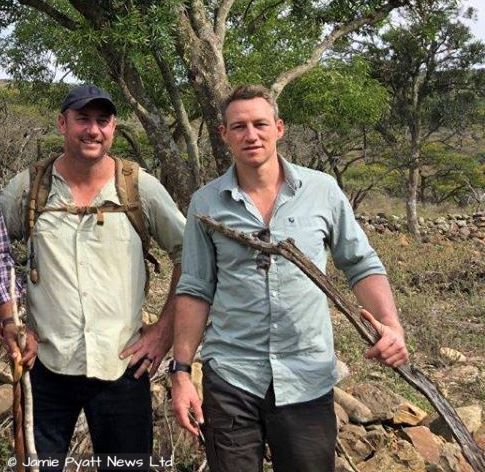 The former SBS Captain said: "Beyers was a genuine legend and a true gentleman and was killed protecting a herd of elephants he had been fighting to protect from destruction.
"He worked tirelessly to protect nature and it was an honour for us at @veterans4wildlife to get to work with him and call him friend.  We will miss you and will carry on your legacy".
Captain Glancy, who has won awards for his bravery during his tours of duty, is now a TV presenter and director of Veterans4Wildlife; and has been teaching shooting methods to anti-poaching rangers in Africa.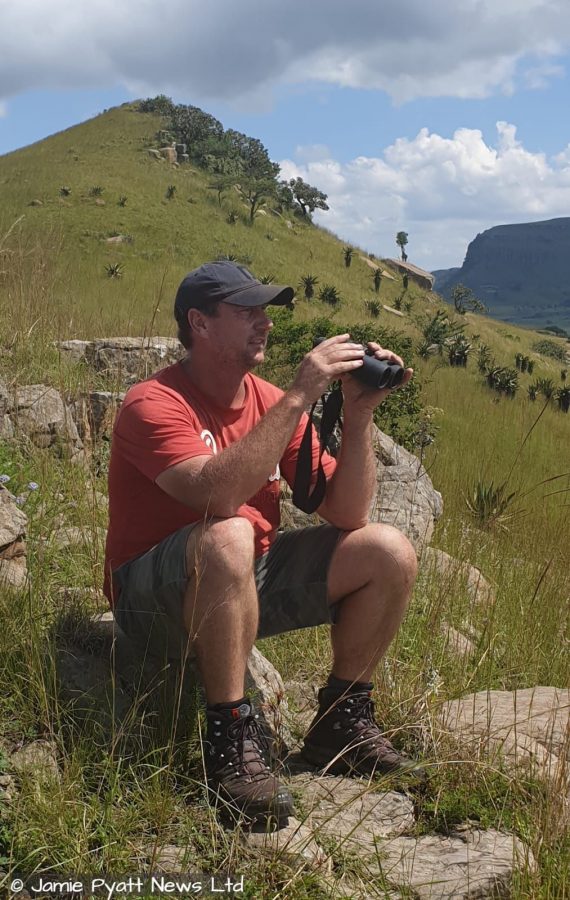 Just two weeks before his death Beyers posted a video of himself driving the elephant herd 9 miles back onto the Mawana Reserve after they had moved away from their safe area.
He says on it: "Going to have a cold beer after this back at the shebeen!".
Details of Beyer's death were revealed by a ranger out on patrol with Beyers who was by his side when he tragically lost his life.
Reserve employee Thobani Masondi, 38, said: "I was leading and Beyers was close by and had been setting off the crackers, and I warned him the elephants were getting angry.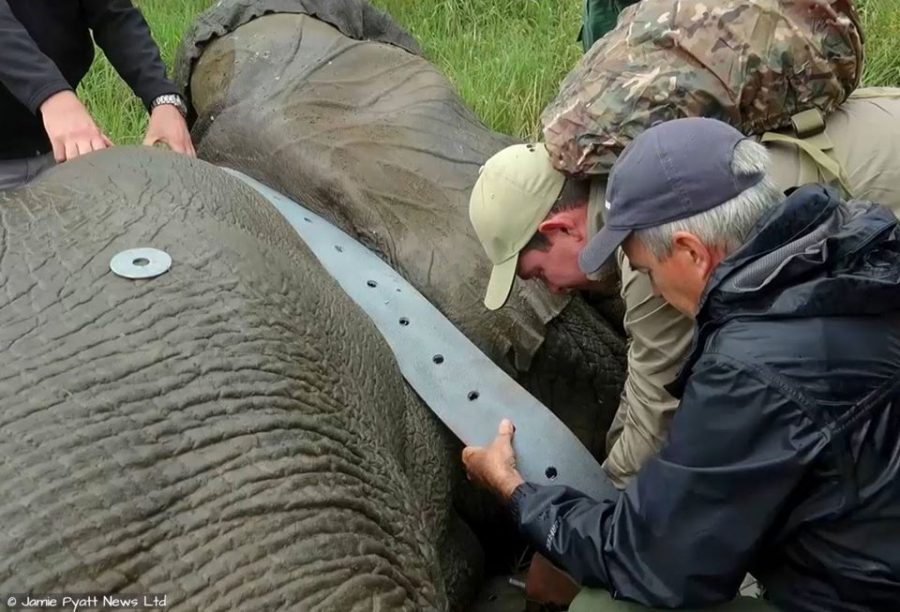 "But he wanted to get them over the river into the safety of the reserve.  I did not see the two elephants but I could smell them.  Then they came out the bush from 15 metres.
"Everyone was running and I nearly collided with Beyers; then I heard a thud as the bulls hit him and they had him.  There was nothing that anybody could do to help him," he said.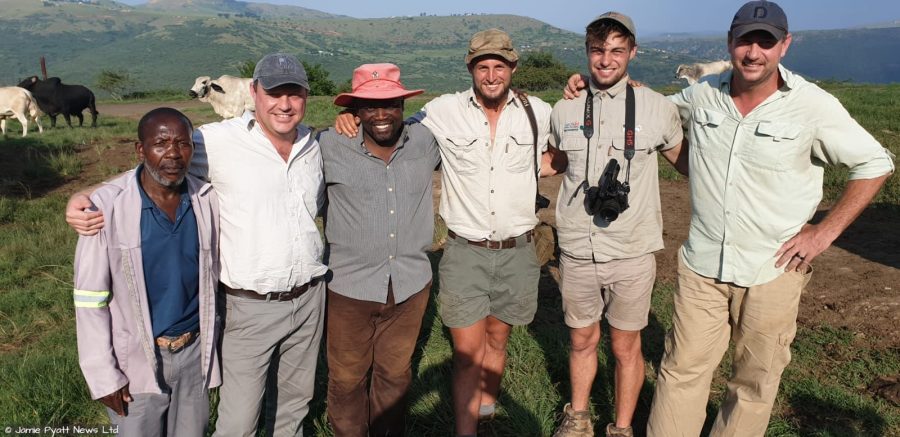 Now Ezemvelo KZN Wildlife, who have apparently been hounding the new Loziba Wilderness project over uncompleted fencing, are deciding whether to cull the 31 strong elephant herd.
Their spokesman Musa Mntambo confirmed that they are investigating the circumstances of the tragic death of Beyers Coetzee, but said they had not yet decided the elephants' fate.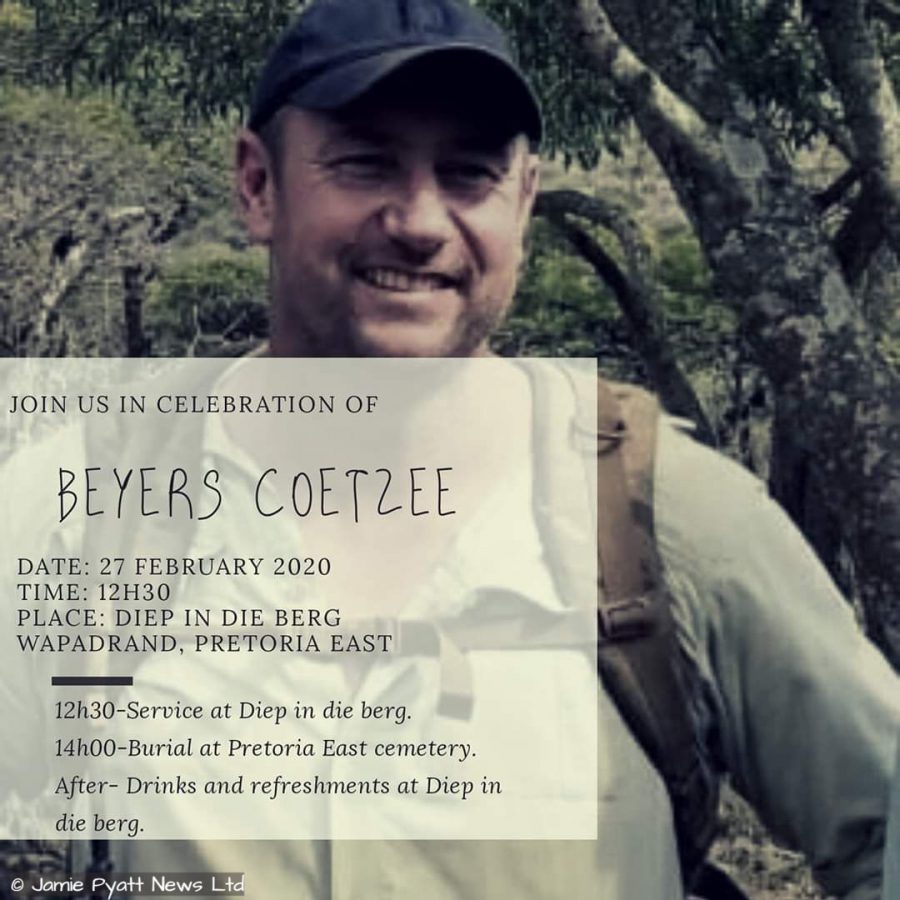 Mntambo said: "We are in the business of conserving animals and a decision to destroy any animal is taken with a heavy heart and in most cases is done to prevent the further loss of life."
But sources close to the authority said that a cull of the entire herd was being put forward.
One said: "The two bulls responsible are certainly likely to be shot dead and the death of this man is being seen as a reason for the entire herd to be culled but it is totally wrong.
"The problem is that the finance to fence the elephants in should be provided by the state but trying to get agreement or the actual finance in place is just a near impossibility.
"Their only hope is that somehow the money is raised to fence in a new reserve.  The fact they keep escaping and causing damage has become a nuisance for the authority," she said.
Close friend of the tragic victim elephant specialist Dereck Milburn, 34, who is the Regional Director of the Aspinall Foundation said: "Beyers just loved these elephants so much.
"He was instrumental in keeping this herd alive and he was working so hard to make the reserve four times the size it is and fence it properly and create the Loziba Wilderness.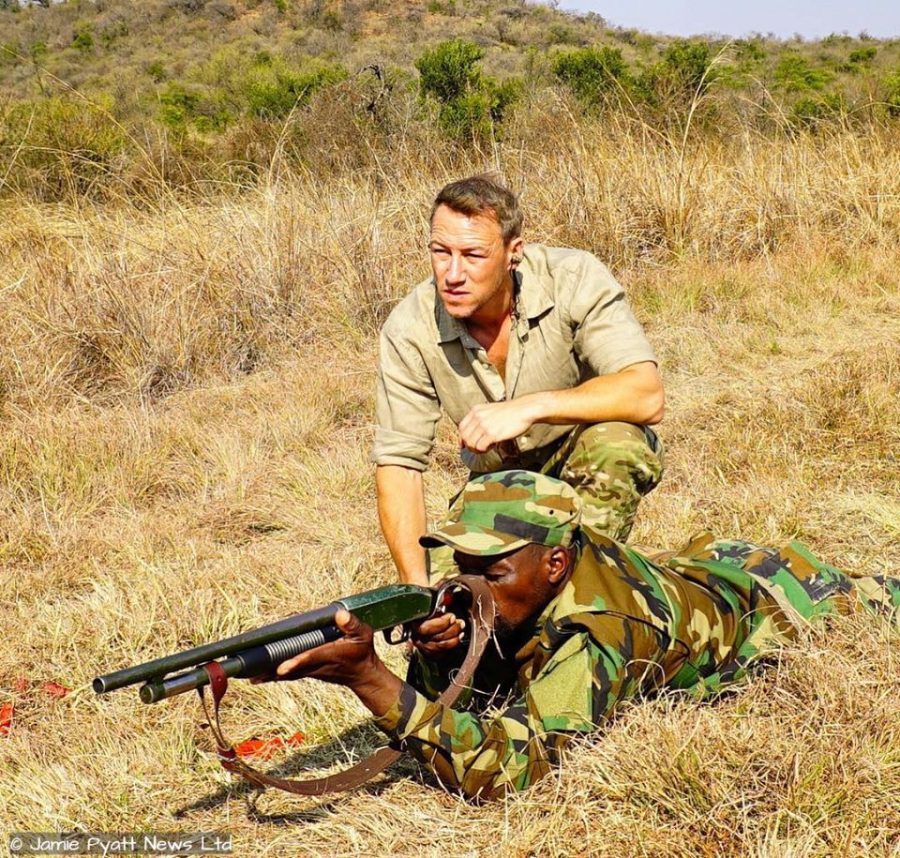 "There are calls out there to cull the elephant herd because of Beyers' death and because they keep straying but trust me that is the very last thing on earth that he would want.
"These are not aggressive elephants but they were being pushed hard that day to get out of the community area and the two bulls got frustrated and this was their normal behaviour.
"The relevant authority should not even be looking into culling these elephants and none of them should lose their lives because at the end of the day Beyers gave his to save theirs.
"We need to pull together and make his dream come to true to save this herd and create the safe space he was so close to creating in an environment that works for all" he said.
Conservationist and author of best seller Saving The Last Rhinos Grant Fowlds was on the operation to herd the elephants back to safety when he heard Beyers had been killed.
He said: "My dear friend had a dream to turn this area which is one of the wildest and most remote areas of South Africa into a haven for elephants and we need £800,000 to achieve it.
"That would allow us to fence in 40,000 hectares and make sure that the herd is safe and free roaming because trying to get the finance through the official channels is not working.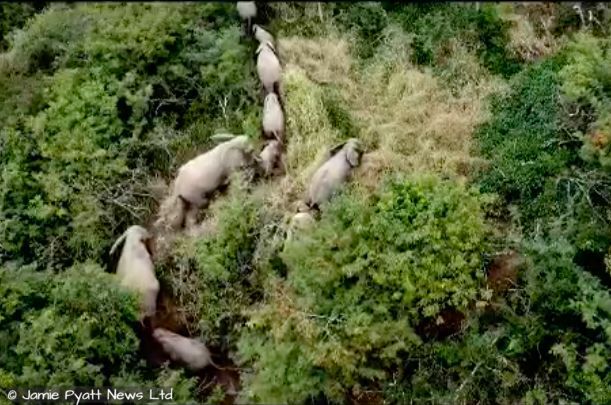 "The Ezemvelo KZN Wildlife authority have had their eyes on this herd for a long time and are tired of their wandering and we fear that this well be their excuse to cull the herd.
"The two bull elephants responsible are wrongly in the firing line as they did nothing wrong as they were protecting what they saw as a threat to the herd and nature can be cruel.
"But they should not be shot dead and the whole herd should be allowed to live and we want the authority to come out and say that so we can then implement Beyers dream.
"This herd has been under threat for 3 years but is now in huge danger and we need the support of the public to ensure that this project to protect this valuable herd succeeds.
"If we can get the area fenced we can build game lodges and roads and bring in tourists and the herd will grow and grow along with many other animals and bring huge prosperity.
"It was Beyers dream and I loved that man and I want to see it through to the end" he said.
The author said if £800,000 could be raised for fencing, the herd would live in safety forever.
The reserve of Mawana was established by Kerneels van der Walt who died three years ago, and was taken on by his daughter Una and her husband Beyers, and her brother Johannes.
Johannes, who runs the Mwana Trust with Una, says: "He always wanted to protect the elephants and it was a belief that was to cost him his life.
"For the authorities to now harm the elephant herd would just be immoral and it has to be remembered the elephants were panicked and unfortunately they reacted accordingly".
The funeral for Beyers – who leaves a daughter Lara (5) and son Luan (10) – was held on Thursday in Pretoria where his wife Una was supported by many fellow conservationists.
Bull elephants grow up to 10 foot tall at the shoulder and can weigh 6.5 tons and run at speeds of up to 25mph. They are responsible for an estimated 500 human deaths per year.
The elephants are listed as endangered with about 415,000 remaining in the wild but they are under constant threat from poachers who kill them for their ivory.
The Mawana Trust is desperately seeking donations to save the herd and fence them in. Donations towards their target can be made at http://Justgiving.com/campaign/thelozibaelephants
(Please pass this on to any philanthropists or corporates you may know!!)
If you would like to use any of the photos in this article, please contact Jamie Pyatt News Ltd.
WATCH VIDEO: Instagram video of Beyers escorting the herd of 31 elephants back to Mawana Reserve just two weeks before he died trying to do the same thing: