They've fought them from the air, with specialised camouflage reconnaissance teams and tactical boots on the ground, but the latest weapon in the fight against rhino poaching might not be as high-tech as you would expect…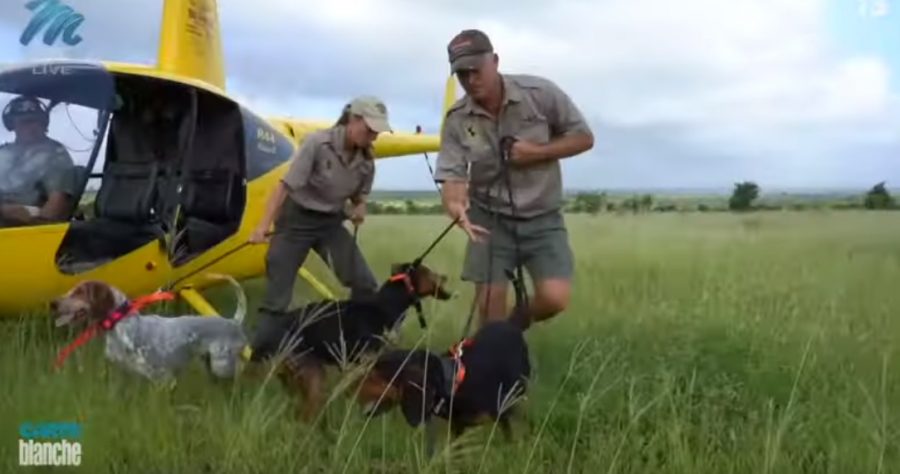 Fast, four-legged and furious – free-tracking hounds could prove to be the game-changer in the fight against poachers as they continue to achieve major successes in this deadly war.
Watch the Carte Blanche segment below, screened on Sunday in South Africa and now available to watch on Showmax International if you're overseas (in most countries). It's been one of the most popular investigations ever with viewers saying how much they loved watching it.
Carte Blanche's Macfarlane Moleli joined an anti-poaching team in the sweltering heat of Mpumalanga to watch this pack at work.
They're fast, moving as a single unit to hunt down the target with absolute precision. These hounds are the latest weapon in the rhino poaching war because once they have the scent of the poacher; they don't stop until they get them…
WATCH VIDEO: Unleash the Hounds, Carte Blanche, South Africa
If you're in SA – you can watch Carte Blanche on DStv Now.
If you're overseas – you can watch #CarteBlanche from Tuesdays, and thousands of other popular local South African shows & movies by subscribing to Showmax International now. You can try it FREE for 14 days. 
***
Please note: Carte Blanche is only available to international Showmax subscribers in Andorra, Australia, Austria, Belgium, Denmark, Finland, France, Germany, Greece, Iceland, Indonesia, Ireland, Italy, Liechtenstein, Luxembourg, Malta, Monaco, Netherlands, New Zealand, Norway, Portugal, San Marino, Spain, Sweden, Switzerland, United Kingdom. Not all titles are available in all territories. Showmax brings you the best South African series and movies, from the classics to the latest releases, from complete box sets to kids' favourites.