Wolfgat restaurant in Paternoster, on the rugged west coast of South Africa, has been listed as one of the 34 most beautiful restaurants in the world… a fabulous fact to which even the country's leader can attest. President Cyril Ramaphosa and his family were guests at the restaurant a couple of days before New Year's Eve.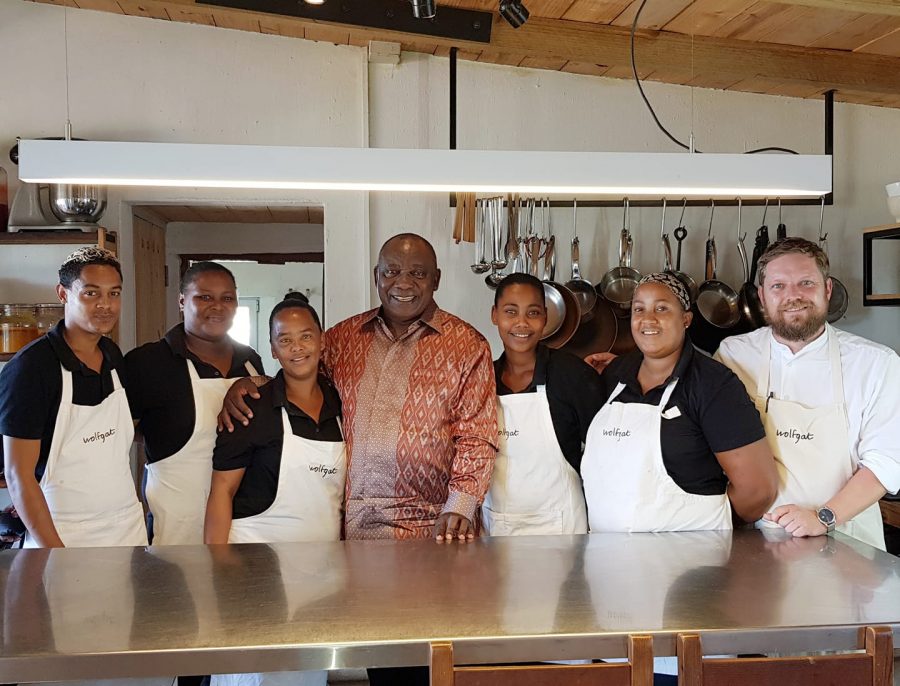 At the time Wolfgat said what an "incredible honour" it had been to host the President and his family, and that "for Team Wolfgat it's the ultimate highlight to end a year of highlights."
But for each guest who makes the two-hour trek from Cape Town to the beautiful 130-year-old whitewashed beach cottage restaurant in the small fishing village of Paternoster, the highlight is all their's.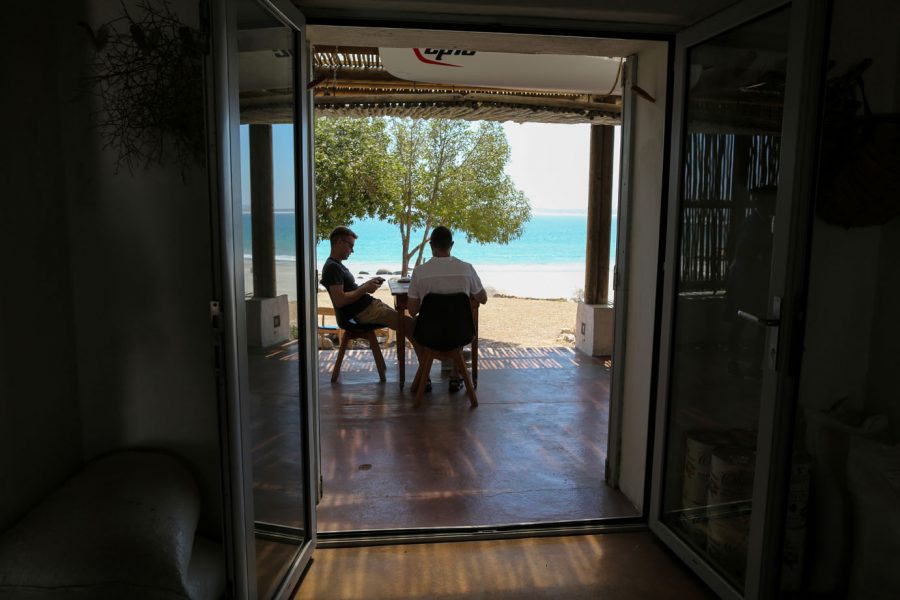 Dishes include delicious seasonal foods like bokkoms (dried fish), veldkool (flower buds) and pickled slangbessies berries. There are also wild oysters and a pâté with homemade fynbos-infused vermouth and foraged purslane… ingredients which are "typical of the ancient diet of the nomadic Strandlopers", according to luxury travel magazine Condé Nast Traveler, which published the World's Most Beautiful Restaurants List.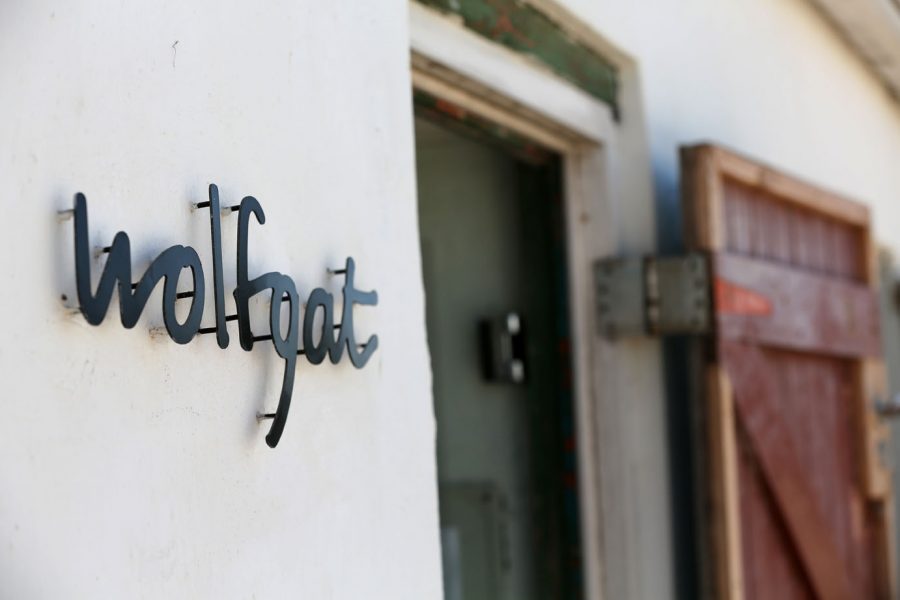 As Condé Nast Traveler says: "This off-the-beaten-track spot is worth the significant detour out of the city."
In true humble tradition, Wolfgat quietly posted the news on 21 February without any bells and whistles… which is why it's taken this long for local media to report on the fantastic inclusion in the world's most beautiful list!
Condé Nast calls the small restaurant that sits only 20 a "foraged find in South Africa", and says that chef Kobus van der Merwe – who has been pioneering sustainable cooking on SA's west coast for a decade – has gained a cult following for his foraged beach vegetation menu.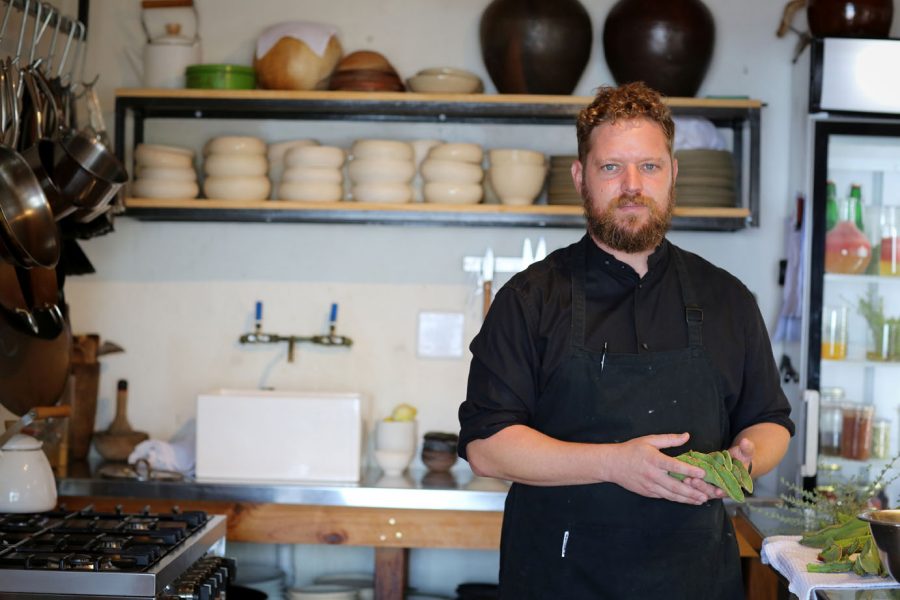 Wolfgat is nestled above Wolfgat cave which apparently "contains remnants of an early civilisation".
Restaurateur Kobus van der Merwe shot to fame last year when Wolfgat was named Best Restaurant in the World at the inaugural World Restaurant Awards in February 2019 in Paris, also winning the remote location prize.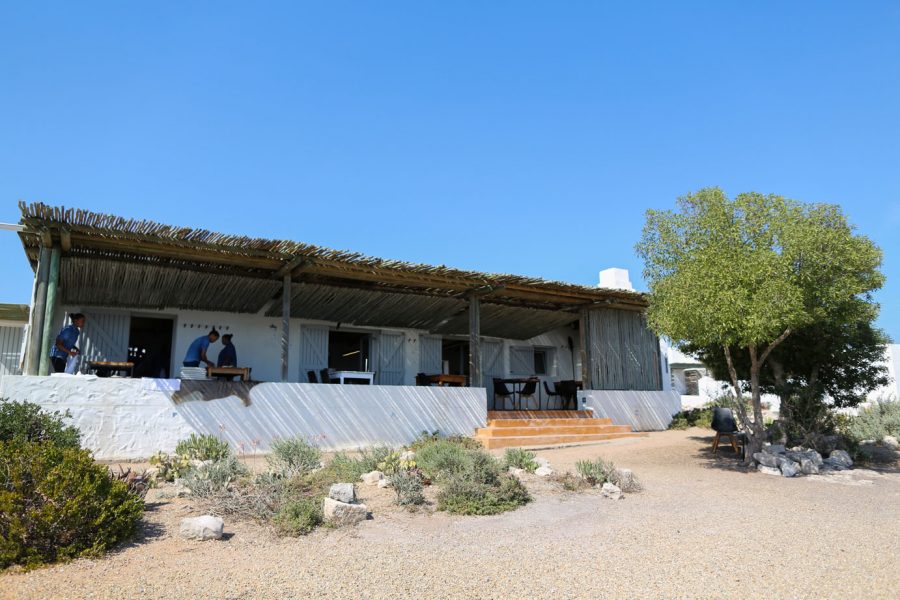 A neighbouring Zimbabwe restaurant was also placed on the World's Most Beautiful Restaurants list – Zambezi House, which is nestled beneath ebony trees on the banks of the Zambezi in Victoria Falls.
Other restaurants on the list were from locations far and wide – Bali, Ibiza, Paris, Australia (Saddles), Copenhagen, Bangkok and more. View the full list here.
MORE
Visit Wolfgat in Paternoster (book well in advance!)