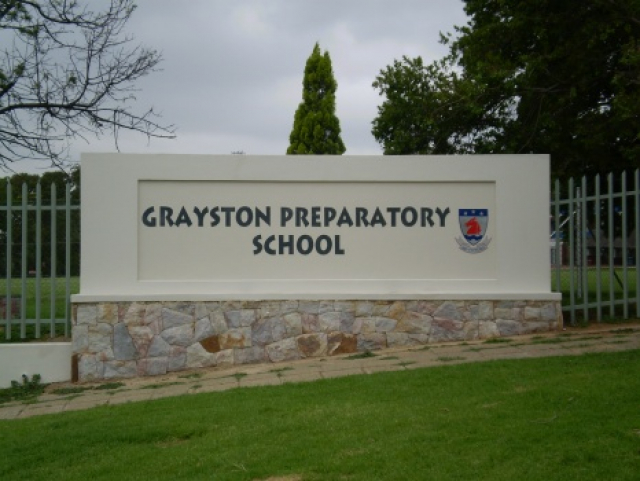 Grayston Preparatory School in Gauteng, South Africa, will today undergo a "deep-cleaning process" in preparation for re-opening its doors to learners on Wednesday.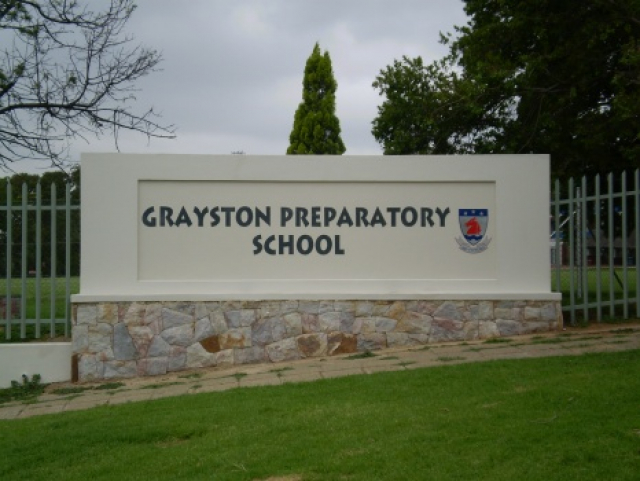 On Monday, the school closed its doors after it emerged that a staff member came into contact with one of the people who tested positive for Coronavirus last week.
"As the department, we can confirm that Grayston Preparatory School will be opening its doors on Wednesday. On Tuesday, they will be doing what they refer to as deep cleaning," said Gauteng Education spokesperson Steve Mabona.
The school's executive team met with representatives of the Grayston school board, the Gauteng Education Department, the Gauteng Health Department and the Independent Schools Association of Southern Africa on Monday.
"We have also taken independent medical advice. Based on the advice received, the following actions will occur.
"The staff member in question will remain in self-imposed isolation for the quarantine period. At this stage, she remains asymptomatic and in good health. She will take guidance from the NICD [National Institute for Communicable Diseases] as to the protocol going forward," said Grayston Preparatory School in a statement on Monday.
The school stressed that according to information from experts, its staff, children and parents are, at most, secondary or tertiary contacts and so are at very low risk.
"School will re-open on Wednesday and we look forward to the return of all our learners. On their return, children will receive age-appropriate guidance from their class teachers on general hygiene and precautionary measures in such situations," said the school.
As per its school policy, Grayston Preparatory advised parents that if their child is unwell, it is best to keep them at home and consult a medical practitioner. – SAnews.gov.za
Coronavirus affecting South African tourism industry
Tourism Minister Mmamoloko Kubayi-Ngubane says the outbreak of the Coronavirus has already affected the tourism industry negatively.
The number of Coronavirus cases in South Africa has risen to seven, after four more new cases were confirmed on Monday. All were part of a ski holiday to Milan in the north of Italy, where ski resorts have now been closed and much of Italy is on a shutdown.
Speaking at the Tourism Leadership Forum held in Sandton, on Monday, Kubayi-Ngubane said on the African continent, cases have been reported in Senegal, Algeria, Egypt, Morocco, Nigeria and Tunisia.
Kubayi-Ngubane said it remains uncertain whether the number of cases will grow or the virus will be contained to just a few cases.
"Despite the fact we have had very few cases of the virus, the local tourism industry has already suffered serious losses," Kubayi-Ngubane said, adding that these losses are still going to increase.
Kubayi-Ngubane said the impact of the virus could lead to closure of businesses and severe job losses.
"In this scenario, the global economy descends into a recession and our country's economy suffers significant contraction for the year 2020," the Minister said.
The Minister said the South African government will work with all stakeholders to implement measures to bring relief to affected businesses and individuals.
Kubayi-Ngubane predicted the hardest hit industries will include accommodation, food and beverage services, recreation and entertainment, transportation and travel service.
Treasury will be engaged to help businesses in distress, and government will negotiate with various meeting and events owners to postpone rather than cancel events.
"The economic impact of the Coronavirus will be felt in every corner of the world and almost every sector of the economy," the Minister said.
The Department of Health has embarked on a rigorous campaign of tracing every person the seven affected individuals have been in contact with since returning to South Africa just over a week ago.
Some of the identified patients had shown symptoms, while others had not. However, they have all been placed on self-quarantine at home or have been admitted in hospital. – SAnews.gov.za