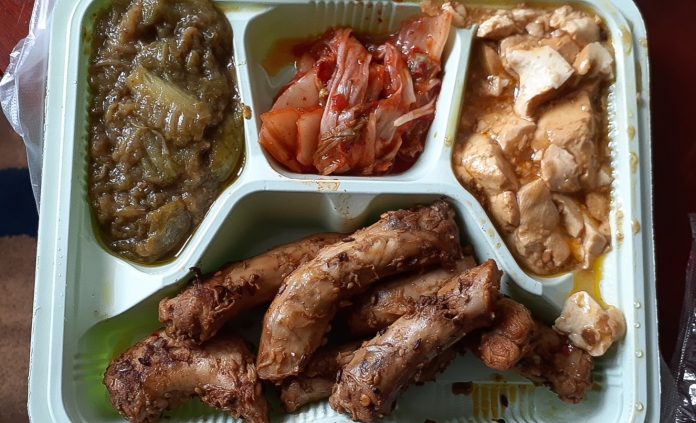 Quarantine blog. Day 1, 17 March 2020. Corona updates from deepest China! Since the Indian government (where I'm normally based at this time) has cancelled all visas and banned foreign entrants, my partner Debs and I had to pull all the trips we were offering up until November and make a quick plan… writes South African expat and tour manager Mike Luck.
I have been planning a Siberian expedition for a while, so took a teaching job in the far North east of China, much closer to Vladivostok than Beijing. At least on my weekends I can start sniffing around for routes into tiger country.
I am pretty much the lone falang headed into China as hordes of westerners stampede their way out
Arrived in China in the wee hours after a 62 hour trip, that in Non-coronavirus times takes 10 hours!
F*cking freezing up here in Manchuria – the part of China adjacent to Siberia.
Under room arrest
I am under "room arrest" and have a guard contingent of about 20 personnel and a doctor and nurse.
I got pot noodles and water on arrival – had a semi-sleep for about four hours and got woken up by the medical team. I have been trained to take my temp and post it on the WeChat group of the team monitoring me.
I got served lunch (all meals in my room) of chicken necks and cabbage!! Disgusting and inedible (didn't try t.b.h). My entire lunch was a tangerine!
I think I may have to play the vegetarian card to avoid any further suspect meaty type things.
I am so f*cking bored I am going to take up yoga and Tai Chi (that's BORED!). My room is OK and about 3 times the size of a cell in Pollsmoor – should't complain then as I'm better off than a few of my acquaintances!!
The nurse showed me how to spray my room and the loo and her translation app said "after stool disinfect and simmer for 90 minutes". I ascertained that this was after flushing! (very relieved at that).
I am the only mad falang that is inbound to this part of NE China and that has given me certain novelty value amongst the locals, as most falangs did a runner when the virus broke. Maybe they just think I'm a nutter! Maybe they're right.
Half the town has sent me WeChat friend requests! WeChat is the BIG app here and is like Whatsapp plus – it has payment portals and basically you run your life through WeChat!
Anyway I have loads of WeChat mates who know I am here but who I have never seen because I am in quarantine.
I have to say I think I prefer forced quarantine rather than self-isolating. I have the self discipline of a tomato, and a loaded AK is much more effective at keeping me in my room than willpower alone!
I will be taking pics of my meals for interest sakes and to pass the time! I have to say being locked up on arrival sucks – it's not quite Midnite Express but it's not lekker either.
I have a TV which I will try and figure out tonight, although I am super glad I invested in a good VPN before I came!
I will take a pic of my dinner and work on my willpower to try a yoga lesson (or take a Xanax!)
More to follow…
By Mike Luck in China