The numbers are snowballing – over 200 by Friday morning – even though the response of the South African government has been swift. This Sunday Carte Blanche investigates how seriously South Africans are taking Covid-19.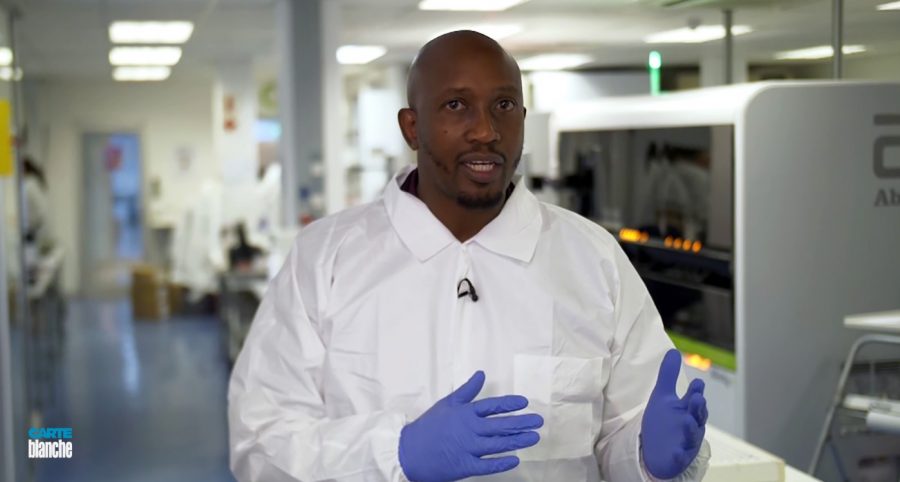 You can watch the show on Sunday 22 March in South Africa on DStv Now or stream it overseas in most countries from Tues 24  March if you're abroad.
It's been almost three weeks since the first case of COVID-19 was confirmed in South Africa. First one, then nine, then 85. Then within hours, the numbers tumbled over the 100 mark. Now as the surpass the 200 mark, the country begins its own battles to flatten the so-called curve and prevent a massive spike in infections.
Carte Blanche tracks some of the first patients to contract the highly contagious virus; and asks: how seriously are we taking COVID-19?
Presenter Macfarlane Moleli says: "It has been a really refreshing experience speaking to professionals about the spread of COVID-19.
"Many are saying that we will be okay, that our response and the response of the government has been swift.
"We just need to comply and practice sanitary measures all the time.
"As one of the victims of the virus told me: it's not about contracting the virus, because we can survive. It's about preventing the spread of the disease to people who might not survive."
(Producer: Nicky Troll | Research: Tony Beamish | Presenter: Macfarlane Moleli)
Watch the show overseas | Watch in SA on DStv Now
RT As some South Africans desperately scramble to stock up on groceries and medication, we uncover whether the country is truly ready for the impact of #COVID19SA. Join @macmoleli on #CarteBlanche Sunday 7pm @MNet. #CoronaVirusSA #CoronaVirusUpdate #CoronavirusOutbreak pic.twitter.com/aJb4GWQjSr

— Carte Blanche (@carteblanchetv) March 20, 2020
 I N V E S T I G A T I V E  >  E X P O S É 
The JMPD already has a reputation for some officers being corrupt and taking bribes. So when more than a thousand JMPD graduates were sent back to training, it became clear that there's a deep-set problem. The JMPD, though, insists that their new officers were adequately trained and that the graduation ceremony last year is valid. So why then are the graduates not on active duty on the streets? Carte Blanche investigates.(Producers: Ntokozo Miya, Mduduzi Miya | Presenter: Derek Watts)
Watch the show overseas | Watch in SA on DStv Now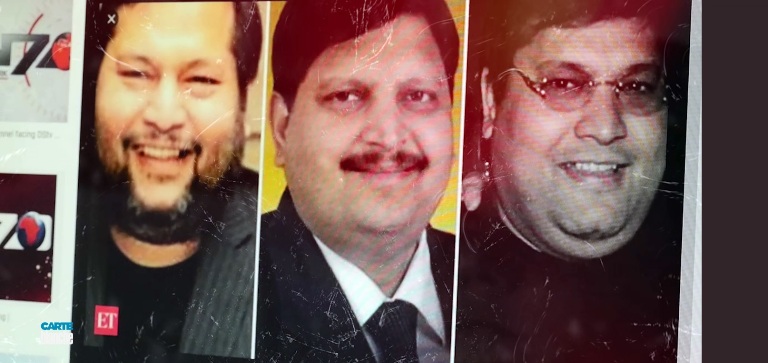 The full cost of state capture is still being calculated by the Zondo Commission of Inquiry, but it seems the Gupta brothers were not the only ones to profit from lucrative government tenders. In an exclusive interview, one small business owner reveals how his 3D printing company was hijacked by the Guptas to allegedly use it to launder kickbacks from a multinational company. Was it usual global practice to pay so-called "Business Development Partners" to secure lucrative government contracts? Or was it straightforward corruption from a multinational software firm using a local small business as a front for Gupta kickbacks? Carte Blanche brings truth to light. (Producer: Sasha Schwendenwein | Presenter: Masa Kekana)
Watch the show overseas | Watch in SA on DStv Now
With state-owned enterprises ground zero for #StateCapture, @MasaKekana examines how lives and businesses were ruined as #Gupta-controlled companies were used to secure lucrative contracts. That's #CarteBlanche Sunday 7pm on @MNet @DStv channel 101. #Eskom #Transnet pic.twitter.com/rDUxE5CkeG

— Carte Blanche (@carteblanchetv) March 18, 2020
N A T U R A L   W O N D E R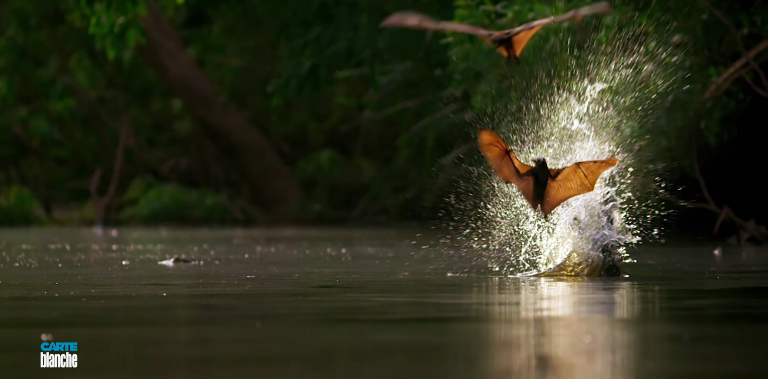 David Attenborough's new blockbuster series "Seven Worlds, One Planet" features brand new animal behaviours and cutting-edge technology, underpinned by an urgent message to take better care of the earth. From poaching to habitat loss and climate change – the world as we know it is under threat. Carte Blanchepreviews this phenomenal series that features breath-taking footage from every continent and takes wildlife storytelling to new levels. (Producer: Laura Byrne | Presenter: Derek Watts)
Watch the show overseas | Watch in SA on DStv Now
From the deserts of Iran to the plains of Australia, this blockbuster series takes wildlife storytelling to new heights and brings the wonders of the natural world closer than ever before. That's #CarteBlanche Sunday 7pm on @MNet channel 101. @DerekWatts #SevenWorldsOnePlanet pic.twitter.com/pzdHKSMPVt

— Carte Blanche (@carteblanchetv) March 18, 2020
If you're in SA – you can watch Carte Blanche on DStv Now.
If you're overseas – you can watch #CarteBlanche from Tuesdays, and thousands of other popular local South African shows & movies by subscribing to Showmax International now. You can try it FREE for 14 days
Carte Blanche is on M-Net & M-Net HD [101], March 22 2020 at 19:00 & again on M-Net Plus 1 [901] at 20:00
***
Please note: Carte Blanche is only available to international Showmax subscribers in Andorra, Australia, Austria, Belgium, Denmark, Finland, France, Germany, Greece, Iceland, Indonesia, Ireland, Italy, Liechtenstein, Luxembourg, Malta, Monaco, Netherlands, New Zealand, Norway, Portugal, San Marino, Spain, Sweden, Switzerland, United Kingdom. Not all titles are available in all territories. Showmax brings you the best South African series and movies, from the classics to the latest releases, from complete box sets to kids' favourites.