On Monday the 16th of March 2020 my school took precaution and closed because of Covid-19… writes teacher and regular SAPeople contributor Andrea Ben. When I went into school that day I felt a sense of emptiness, loneliness and sadness. I missed the high five greetings, hugs, laughter and loud voices on the playground.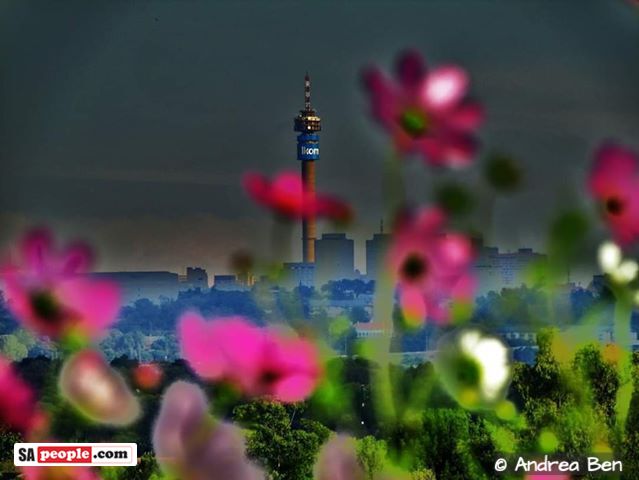 Today the 20th of March I sit at home and reflect. I'm so glad we have technology where we can feel some sense of connection in a world at the moment that feels quite disconnected.
I know it's not the same as seeing the actual person standing right next to you F2F (face to face) but the class dojos, zoom, emails, online courses will do for now.
I have been so inspired from the parents in my class who are sending me pictures of their children working through their educational packs and taking a break while riding around their gardens, watering their gardens, planting plants, hugging a tree, making pizzas as a family, doing online pilates classes and just spending quality time as families. This has given me hope and inspiration.
Because of this inspiration I decided to do something in return.
In times like these we need to draw on connections, be there for one another and most importantly send out a message that we as teachers care for our children we teach and show compassion and kindness to our class parents.
Yesterday I typed out a message to the children in my class where I expressed how much I missed them and was so proud to see them working, playing and having fun. I decided to take a photo of myself holding the message in nature.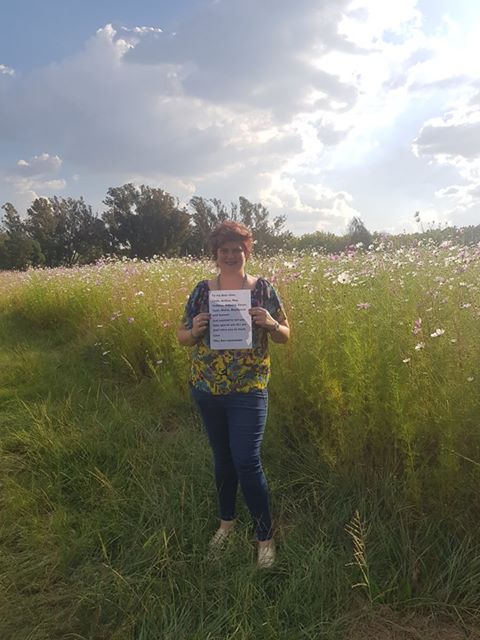 I love cosmos flowers and I love my class so I found it pretty apt to stand by something beautiful and reflect on the situation we are facing right now.
May our eyes see the beauty that surround us in each and every moment.
May our hearts stay strong and let us spread pictures and words of motivation, kindness, care and compassion to the children we teach and to each and every class parent who are doing their best in a difficult situation at the moment.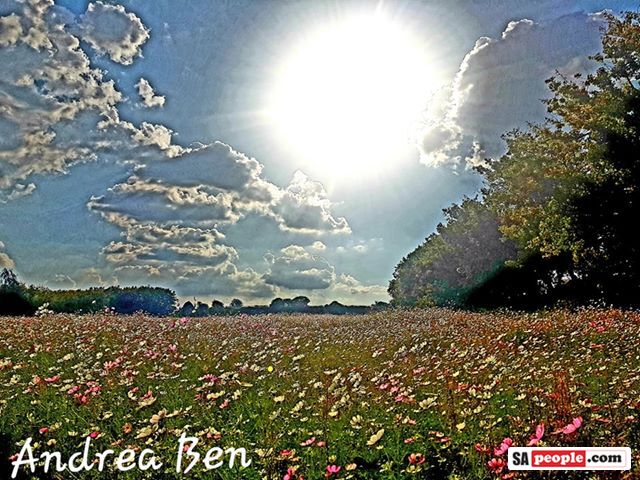 From today sprinkle lots of love, care and kindness and try to remain connected in what feels to be a disconnected world at the moment.
From a humble and positive teacher!
Love
Miss Ben
P.S. To all teachers out there – post your inspirational pictures and words of encouragement to our future generation (our learners).
P.P.S. Below are some of the gorgeous photos of Cosmos that Andrea captured yesterday to lift our spirits.