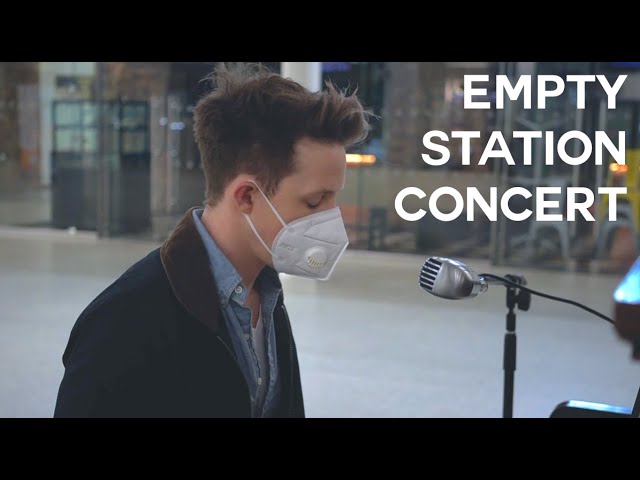 British performer Stephen Ridley – aka The Talented Mr Ridley – has produced a poignant video that is going viral around the world. It's a cover of John Lennon's 'Imagine' – with some lines that touch close to home, in the time of coronavirus.
The video is made even more moving by the fact that he's playing on one of the public pianos at what looks like St Pancras Station in King's Cross – but instead of the usual bustling of people rushing to catch the Eurostar to Paris, the corridors are virtually empty as people stay home to prevent the spread of covid-19.
The video was filmed six days ago, just before London went into lockdown.
Stephen, who has been playing since he was two, said: "COVID-19 has got the world on lockdown, quarantined. Coronavirus seems to have affected us all. In these moments, I turn to music. To the simple, timeless power of song.
"London has a lot of public pianos. Since the coronavirus hit, and COVID lockdown happened, they've been locked shut, closed indefinitely. And the streets have become that much more quiet. Nervous stares, heads down, masks on our faces.
"Luckily I found one that had been forgotten.
"I dedicate this song to the world. Thank you Stephen."
As Gauteng publicist Georg Knoke says: "Tears! And John Lennon is smiling! How true is his prophecy today! A message written so many years ago – so poignant!"
WATCH VIDEO: A Song for the World – Imagine at an Empty Station