The publishing and internet giant Naspers has donated R1.5 billion to the government's effort to fight the Coronavirus, it was announced by President Cyril Ramaphosa last night, after three other contributions of R1 billion each were made by captains of business.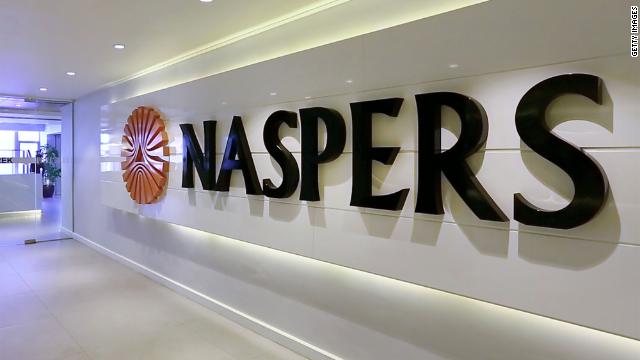 Naspers said in a statement that R500 million would go to the Solidarity Response Fund announced by Ramaphosa last week. The remaining R1 billion would be spent on personal protective equipment and other medical supplies in China – in partnership with the Chinese government and Tencent (a company partly owned by Naspers) – to support South Africa's health workers and fly it to South Africa as soon as possible.
Last week, three of the country's wealthiest men, Johan Rupert, Nicky Oppenheimer and Patrice Motsepe, each announced donations of R1 billion each to the COVID-19 cause. In his speech last night, Ramaphosa thanked Motsepe and Naspers (he thanked the other two in his speech last week), as well as Jack Ma, the founder of the China-based company AliBaba, "who has donated vital medical supplies to South Africa and other countries across Africa."
At the same time, Sasol and several supermarkets in Secunda were thanked by the Minister of State Security Ayanda Dlodlo for donations. Sasol donated 400 litres of sanitizer solution which were delivered to various areas around Secunda, including the Kinross Club, where a group of about 106 homeless people had been accommodated and the community of Embalenhle Township at large.
Sasol has also assisted with infrastructure for the construction of roadblocks, supply of gloves and masks in the Secunda area. The Spar Supermarket has donated foodstuffs for the homeless people at the shelter and will be doing so for the duration of the lockdown.
Other essentials like soap, washing powder, bathroom necessities and blankets were donated for the homeless people shelter by Sabbers Supermarket and AME in Secunda.
"This is a great partnership between business and government towards the fight against the spread of the virus. We have to harness our collective energies as society to contain the spread and such efforts are much appreciated."