South Africans stranded abroad will be allowed to fly home, Transport Minister Fikile Mbalula has confirmed at a press briefing on Tuesday afternoon.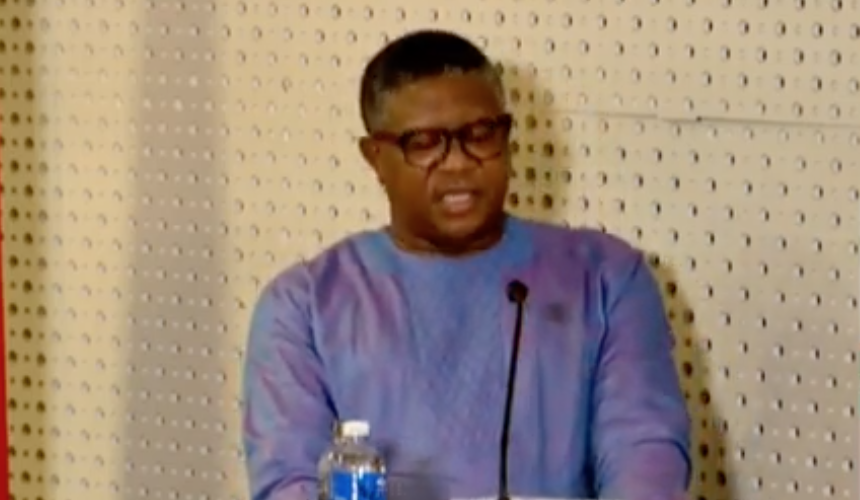 At the same briefing, DIRCO Minister Naledi Pandor asked those South Africans abroad who are not stranded or distressed to please consider rather remaining where they are.
She said that data collected by missions abroad suggest that there are around 1,471 South Africans stranded in various ways in difficult circumstances around the world. (Much of the information has been collected by a joint operation between Dirco and the DA through an online form.)
She said these South Africans include:
723 students
204 persons who work or are employed part-time abroad
224 tourists
320 other
She said the actual figure is probably much higher, and they are expecting to hear from many more in the next couple of days.
Mbalula said the evacuation of SA citizens who desire to come back home is allowed if those flights have been especially authorised by himself (Transport Minister) and provided they have a fully paid return flight ticket. The Minister said that on arrival they will be subjected to a mandatory quarantine for a period of up to 21 days.
He said the crew shall be allowed to disembark and a mandatory quarantine may also be applicable.
Minister Mbalula also said the repatriation of foreign nationals from SA back to their countries is allowed on condition that those countries charter their own planes to SA without passengers, and no crew disembark in SA.
The Minister said since the President's announcement of the Lockdown last week, the majority of activities have slowed down dramatically and all domestic airlines grounded effective midnight on 26 March.
He said the announcements today do not change the prohibition of international flights, with the exception of flights to evacuate South African nationals in foreign countries.
Mbalula said the National Command Council on Coronavirus in SA has agreed on this after various submissions were made by the Department of Transport and DIRCO.
He said there had been many challenges faced since the implementation of lockdown (including South Africans getting stranded in foreign countries on their way home when airlines were cancelled), and that under the new regulations, it is allowed for Ministers from different portfolios to announce amended regulations as the need arises.
"We are NOT introducing something new," he said. "Regulations that have been passed and agreed upon by command council still stand."
The Minister said: "You do have South Africans who have the capacity to repatriate themselves, so this is not a normal operation. South Africans only will be allowed to come back home, and not a normal process of airlines coming in and out."
The Ministers stressed this is not to re-initiate tourism.
"The lockdown stays, so we cater only for South Africans… assisted by their airlines… to come back home," he said.
The evacuations will comply with the Department of Health, he said, as this is the most important thing right now – to contain the Coronavirus. The Police Minister, law enforcement and Minister of Defence will be brought on board.
This will be gazetted today and announced tomorrow, he said.
He also announced that the six South Africans on Queen Elizabeth II have been checked and tested and will be able to disembark in Durban's port, and put into quarantine. The rest will proceed to where they were going.
Dirco's Minister Pandor reiterated that the "MOST important role that all of us have is to play a part in curtailing the spread of this virus in our population and worldwide. All of us all over the world are impacted by covid-19."
The vulnerable must be protected. The people of South Africa must be protected, she said.
Pandor said with DIRCO finding so "many many of our citizens" stranded in various countries around the world "we are trying to do whatever is in our minds to do" so they can be safe and be "able to travel back to SA".
SA's missions abroad have been collecting data she said. DIRCO is "giving attention" to the repatriation of SA citizens and permanent residence holders, and anyone else who has the right to be domiciled in SA, said Pandor.
If you are unable to contact a mission abroad…
The Best Way to Contact DIRCO's 24-hour Command Centre is:
+ 27 12 351 1754
+ 27 12 351 1756
Email: cicc1@dirco.gov.za or cicc2@dirco.gov.za
(If you've already emailed Dirco on the previous email address they provided that is fine, they say, as the same Task Team is collating all the info.)
Minister Pandor said:
"In terms of the assistance Dirco is providing to stranded South Africans, I have directed that priority be given to those who are stranded at the airports, running out of accommodation, the elderly and the sick.
"Our Missions where possible will continue to render consular services, including negotiating with the governments where there are lockdowns in order to facilitate the movement of stranded South Africans.
"Given the difficulties associated with travel restrictions we appeal to those who can afford to return to do so at their own cost. Some have started organizing themselves into groups and have approached the Department to ensure their safe passage home. Others are students whose accommodation in crowded dormitories forced them to come home.
"Some South Africans have explored options such as arranging private charter flights to SA. This can be done in cooperation with their travel insurance companies, their sponsors or in groups with other citizens in the same country. In such cases, we have requested our Missions to assist with obtaining flight clearances for chartered flights in the host countries and to get permission to depart on such chartered flight.
"Some of our citizens have indicated that they are able to bring themselves home. My department will facilitate with logistics and consular services to enable them travel back safely.
"For those who cannot depart, my department will be liaising with families and friends in SA to contribute to the payment for accommodation. Such funds can be transferred by Western Union or MoneyGram, commercial banks or via international EFT directly to the account of the institutions.
"For the rest of the South Africans who might not be stranded or distressed, we have advised that they remain where they are to reduce movement until the end of the lockdown.
"We also make a special appeal that they observe all the rules and regulations put in place by the authorities of the countries where they are in, as these are meant to curb the spread of this COVID-19 virus.
"I have tasked our Missions to also determine from host countries whether the authorities can offer any assistance to foreigners stranded in the country due to the COVID-19 pandemic, for example, the issuing / extension of visas.
"I must take this opportunity to thank all the countries that have assisted in this regard not with only consular services but also have donated both financially as well as with other resources necessary to fight the spread of this virus.
"Our Consular Services Unit in our Head Office is monitoring calls of stranded South Africans daily to ensure that they are informed all the time.
"We are aware of the anxiety the closure of borders must have caused to embassies. According to the WHO guidelines, countries have an obligation to ensure that the virus doesn't spread across countries in order to stem the pandemic once and for all.
"Our Missions and Head Office will continue to be in touch with all South Africans until they are comfortably reunited with their families. The Regulation require of all incoming nationals, irrespective of risk category, to undergo screening, testing and if necessary be quarantined."
Logistics are still being sorted out. DIRCO will publish operation procedures once these have been finalised – for South Africans being repatriated and for allowing foreigners to return to their countries.
If you have not already, please do the following:
If you are in the UK:
Please URGENTLY send your names and passport numbers to the SA Ambassador in London, Her Excellency Tembi Tambo: Tambon@dirco.gov.za
Wherever you are:
Send a short concise email explaining your location and predicament to cicc1@dirco.gov.za or cicc2@dirco.gov.za
If you have any problems or questions, call Dirco's 24-hour number for advice:
+ 27 12 351 1754
+ 27 12 351 1756
Join a WhatsApp Group in your region – see image below: