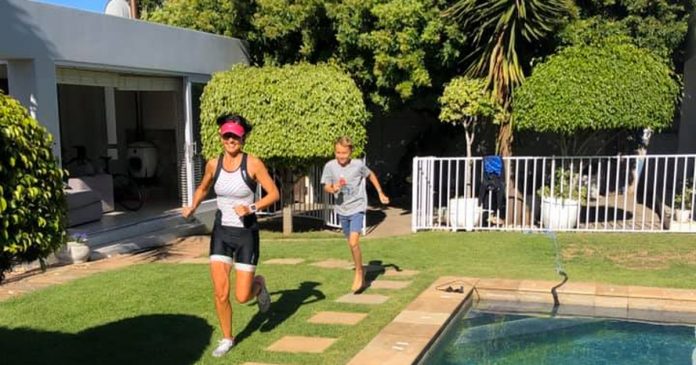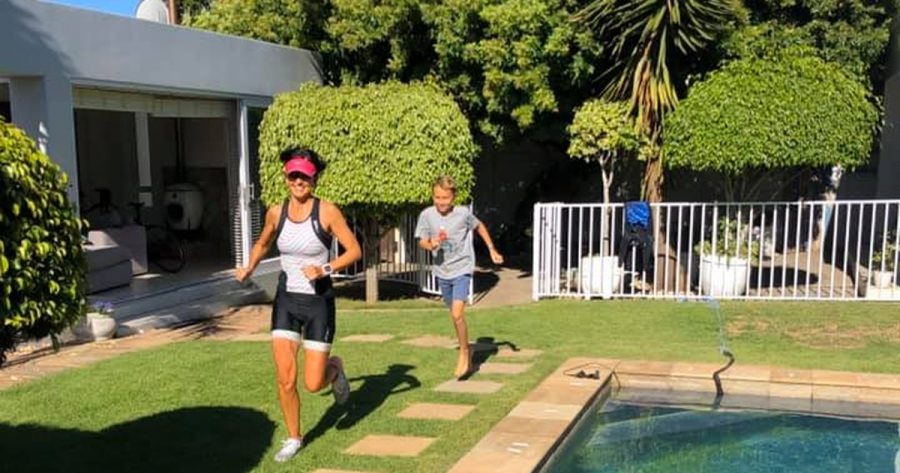 Ironman Europe has taken to social media to highlight the incredible achievement of a South African woman who  ran 316 laps at home (along with swimming and cyling) in her determination to raise money for a friend's wheelchair, no matter what.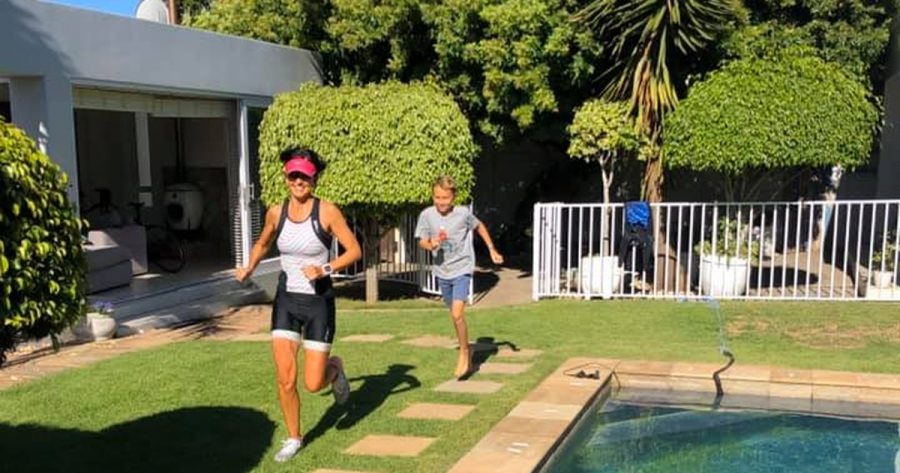 On Sunday 29 March, Charlotte Raubenheimer was meant to line up at Hobie Beach in Port Elizabeth for the Ironman African Championship. But, because of South Africa's Lockdown due to Covid-19, her dream race was postponed.
The Iron 'Mom' didn't let it stop her. Instead, she lined up in her back garden and completed the challenging race… at HOME – a 3.8km swim, a 180.2km indoor bike in her house and a 42km run around the garden.
Ironman Europe said: "What a story. ❤️" and said: "Charlotte Raubenheimer – you are an IRONMAN! #AnywhereIsPossible."
Charlotte said: "I had signed up for the IRONMAN African Championship in hopes of raising R70 000 for Phillip Jansen van Rensburg, a resident at the Cheshire Homes in Nelson Mandela Bay, who was in desperate need of a wheelchair.
"Phillip is a friend of mine who has been passing my house for seven years, he is always very friendly and stops for a quick chat.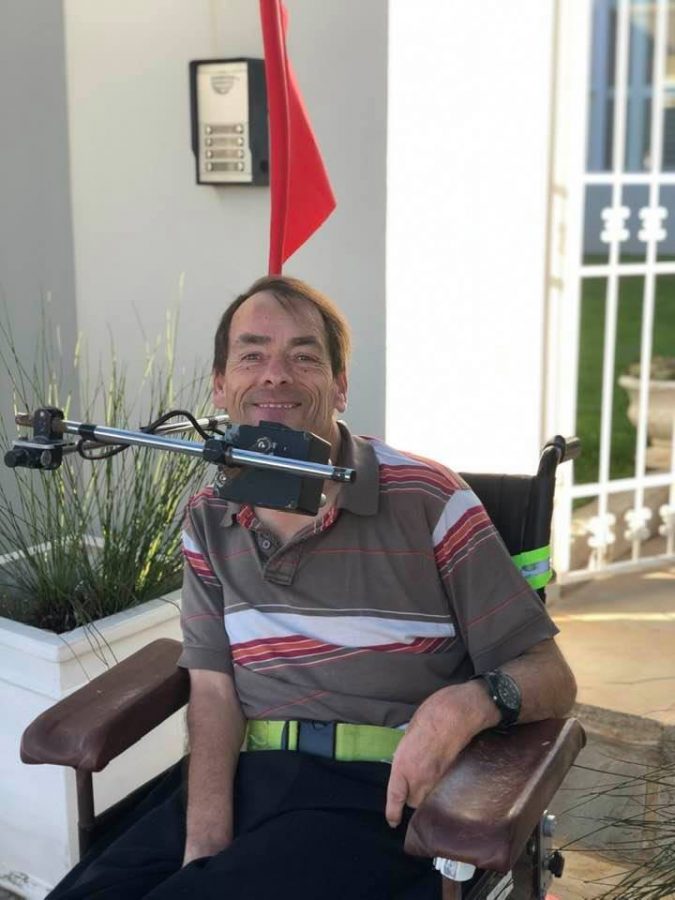 "I got worried when I stopped seeing him and it turned out that his wheelchair (which he operates with his chin) had a broken battery. I was devastated so I decided to do something about it."
She told Ironman that the thought only came to her on Saturday afternoon when she saw photos posted on her swim group of people doing stationary swims at home.
"When I saw this, I asked my husband to see if I can do that. When that worked, I realised that I could carry on with my swim training.
"Then I randomly thought, let me just do the full distance IRONMAN the next day from home. It wasn't planned."
She says the run was the toughest.
"I only had 133m of space to run on, I ended up making 1,580 turns. Luckily, my 11-year-old son, joined me for a portion of the run. The swim was mentally tough as you had to look at the bottom of the pool the whole time."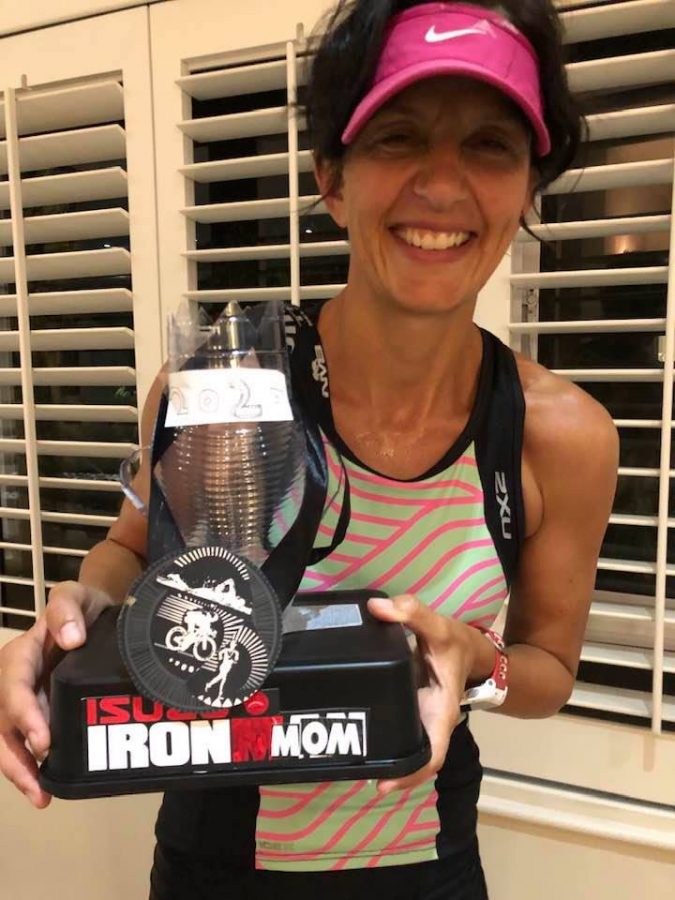 Ironman said Charlotte's amazing accomplishment proves again how resilient Ironman athletes are. "Day by day they prove that anything is possible," said Ironman.
Writing on her Facebook page, Charlotte explained: "I've always had the initial faith that if God puts something together on my mind and in my heart it should be done. Both elements must work together. My mind to initiate it and my heart to propel it, otherwise it is likely to be a lost cause instead of an adventure in faith!"
She thanked everyone for their messages, and those who helped behind the scene, but says her "dear friend Phillip", the man she did it all, deserves the title of a Hero.
"He has never once gave me the impression that his limitations makes him feel Locked Down. It is how we handle our challenges that makes us who we are!"
She also thanked BackaBuddy for letting her use their platform, where she has far surpassed her R70,000 target. Donations currently stand at over R90,000.
Charlotte says: "My wish and prayer is that this story may encourage others who are facing their own unique "IRONMAN" challenge to find their SPARK and light up the world around you.
"Be the difference you want to see. For in the walls of isolation we can break all barriers with relentless faith! During a historical time in the world there is not a single person who is not challenged by COVID 19. Now is the time where the light can shine through."
Charlotte usually runs a self-catering guesthouse – A Beach Cottage – in Summerstrand, through www.lekkeslaap.co.za.