Former Stellenbosch Mayor Conrad Sidego has sadly passed away at the age of 73.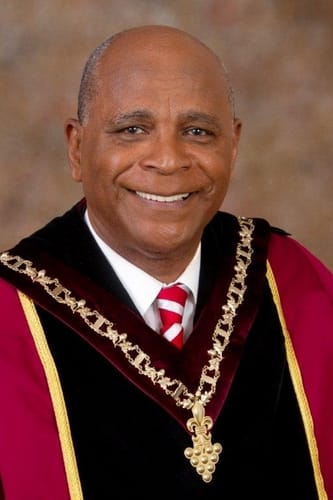 DA Leader John Steenhuisen said: "Saddened to hear of the passing of the DA former mayor of Stellenbosch, Conrad Sidego, a man who lived life to the fullest and who had a passion for service. Condolences to his family and friends at this time."
Stellenbosch's current Executive Mayor Gesie van Deventer said: "I am so saddened by the news that Conrad Sidego, previous Mayor of Stellenbosch, has passed on.
"I had the privilege to know him well when he was the Mayor and also travelled with him in a group of Mayors to Germany a few years ago. He was the heart and soul of the group, his happy laugh and uplifting jokes was such a joy.
"He left an amazing legacy in Stellenbosch and was loved by all. We lost a true giant of community life. My deepest condolences from myself and the Stellenbosch Council goes out to his family. May his soul rest in peace."
Danish business woman, Laura Lykkegaard, paid tribute in a Facebook post saying Sidego was the first South African she ever met, when he was SA Ambassador to Denmark and she was applying for a work visa to travel to Cape Town in 1992.
She said he had been a dear friend ever since, and "it is with immense sadness that I learn that he passed away today".
Lykkegaard said: "Conrad was born in Tulbagh outside Cape Town in 1946. As a coloured boy it was his good fortune to escape the poverty trap in that valley, and was one of only 6 coloured children in his community to go to high school. This was the first time he had a chance to enter a library.
"He later qualified as a teacher, with a BA degree in Communication and Political Science, got a job at Naspers, as one of the first non-white journalists at the newspaper Die Burger, and much more.
"President FW de Klerk appointed Conrad Sidego as South Africa's first ever non-white Ambassador. He also served under Nelson Mandela's presidency."
Dr Ivan Meyer – DA Federal Chairperson – said Conrad was a passionate and proud South African who served as mayor of Stellenbosch between 2011 and 2016.
"During his tenure as mayor, Stellenbosch received its first clean audit in years as well as many other accolades," said Dr Meyer in a statement.
Conrad is survived by his wife, Amy, and his two children.
Dr Meyer said: "The DA sends our heartfelt condolences to his family and loved ones during this difficult times. May his soul rest in peace."