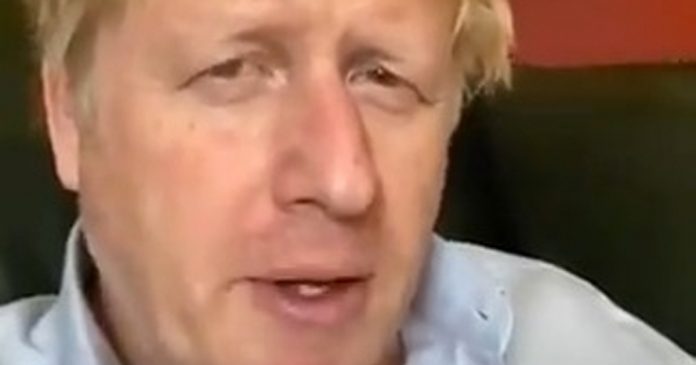 British Prime Minister Boris Johnson has been moved Monday evening into the intensive care unit (ICU) at a hospital in London.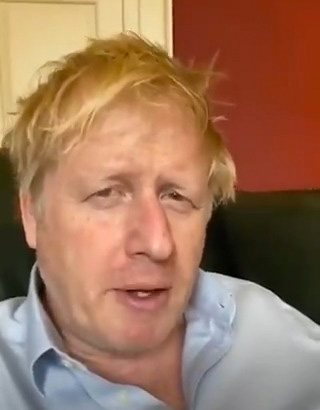 A spokesperson for No. 10 Downing Street said: "Since Sunday evening, the Prime Minister has been under the care of doctors at St Thomas' Hospital, in London, after being admitted with persistent symptoms of coronavirus.
"Over the course of this afternoon, the condition of the prime minister has worsened and, on the advice of his medical team, he has been moved to the intensive care unit at the hospital."
The statement said that the 55-year-old PM has asked Foreign Secretary Dominic Raab to deputise for him where necessary.
"The PM is receiving excellent care, and thanks all NHS staff for their hard work and dedication," ended the statement.
Johnson had tweeted earlier today that "last night, on the advice of my doctor, I went into hospital for some routine tests as I'm still experiencing coronavirus symptoms. I'm in good spirits and keeping in touch with my team, as we work together to fight this virus and keep everyone safe."
A few days ago Johnson had revealed that although most of his coronavirus symptoms had left, he still had a fever. His video appearance however raised concerns for the state of his health.
Another quick update from me on our campaign against #coronavirus.

You are saving lives by staying at home, so I urge you to stick with it this weekend, even if we do have some fine weather.#StayHomeSaveLives pic.twitter.com/4GHmJhxXQ0

— Boris Johnson #StayHomeSaveLives (@BorisJohnson) April 3, 2020
At around 19h00 local time on Monday, he was moved to ICU. According to a report by the BBC "he is conscious and not being ventilated, but around two-thirds are within 24 hours of admission with Covid-19." The BBC said his symptoms now include coughing and fever.
Sky News said he had to be given oxygen as he was struggling to breathe, but that "he is not on a ventilator".
Meanwhile, the prime minister's partner Carrie Symonds – who is pregnant with their baby – said on Saturday in a tweet that being pregnant with Covid-19 is "obviously worrying" but "I've spent the past week in bed with the main symptoms of Coronavirus. I haven't needed to be tested and, after seven days of rest, I feel stronger and I'm on the mend."