A picture on social media of a South African cabinet minister having a casual meal with friends while the country is in lockdown has resulted in calls for her to resign or be fired by President Cyril Ramaphosa, especially after countless citizens have been arrested or even beaten for breaking the same law.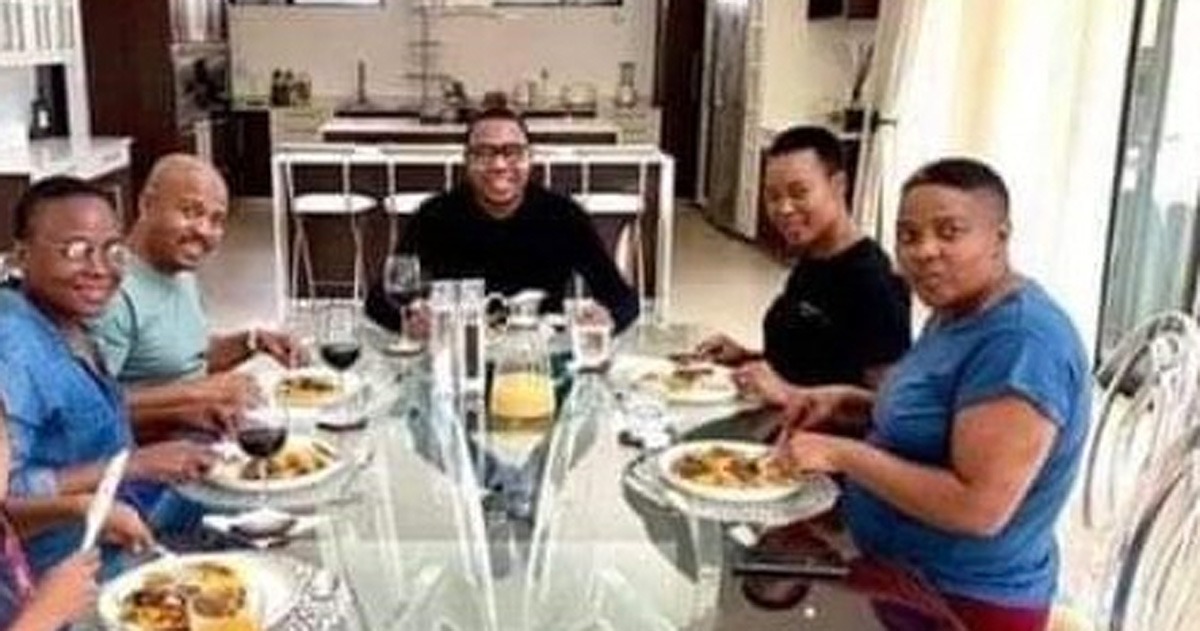 Stella Ndabeni-Abrahams, the minister of Communications, has been in hot water several times before, most recently for an anniversary trip with her husband to Switzerland and New York, allegedly footed by the taxpayer. She also had a run-in with journalists when she tried to stop them from filming a protest.
The post of the lunch was put on social media by ANC NEC member Mduduzi Manana, who said, "It was great to host … (Ndabeni-Abrahams) … on her way back from executing critical and essential services required for the effective functioning of our country during the national lockdown."
A social media storm blew up immediately, asking how the minister was able to break the law during the lockdown when people were being arrested around the country for lesser infringements.
The DA said Ramaphosa must set an example by firing and laying a criminal complaint against Ndabeni-Abrahams. Ramaphosa said yesterday that he had invited the minister to come and explain to him what had happened.
In similar incidents abroad, by contrast, high officials have seen swift action taken against them for breaking the law. New Zealand's health minister David Clark was demoted for breaking the country's strict coronavirus lockdown rules by taking his family to the beach. Scotland's chief medical officer Catherine Calderwood was barred from attending press briefings after twice visiting her second home while advising the public to stay inside.
As the storm against Ndabeni-Abrhams was gathering momentum, to make matters worse, a statement was released by Manana trying to explain what had happened. He said that the minister was paying an official visit to some digital workers in the Fourways area and they needed PPE equipment such as masks, gloves and hand sanitizer, so she passed by his house to pick up the equipment. Because they were having lunch, he asked her to join them.
He said that he should not have posted the pictures on social media without giving them proper context.
In 2017, when Manana was the Deputy Minister of Higher Education, he was taken to court over allegedly beating up two women at a Fourways nightclub.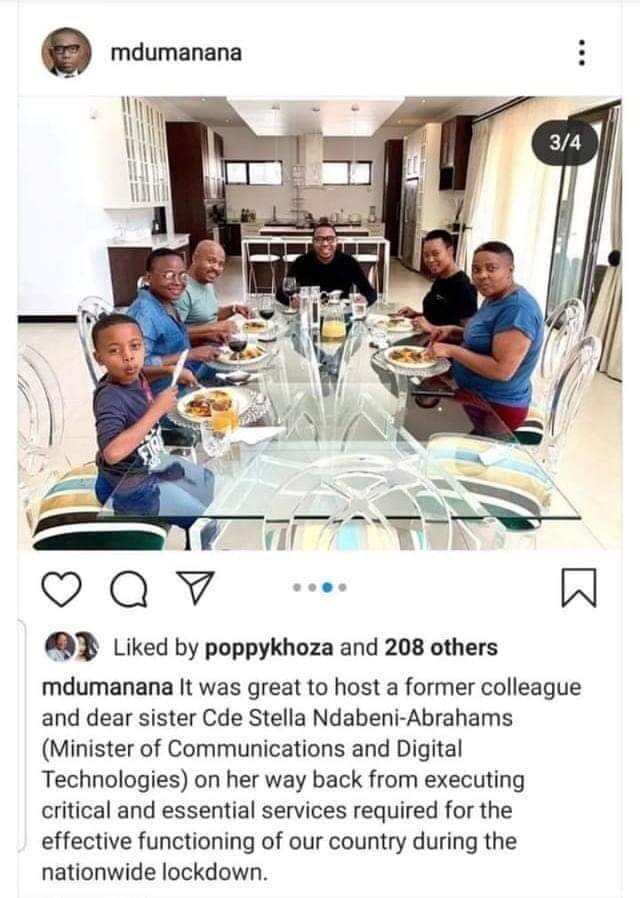 The DA says President Cyril Ramaphosa must set an example by firing and laying a criminal complaint against Communications and Digital Technologies Minister, Stella Ndabeni-Abrahams. #Stella #Manana #Lockdownhttps://t.co/jqLDgpfWIk via #SABCNews

— SABC News Online (@SABCNewsOnline) April 8, 2020