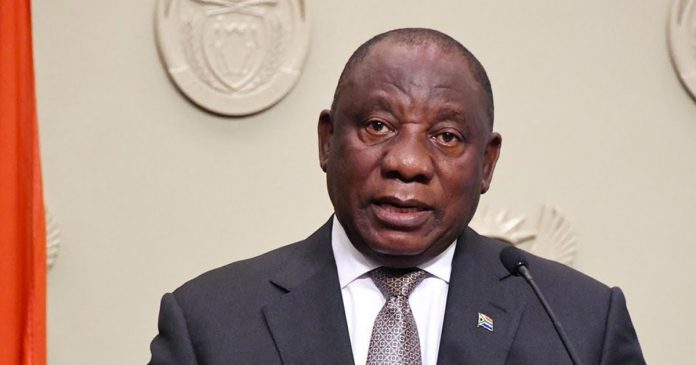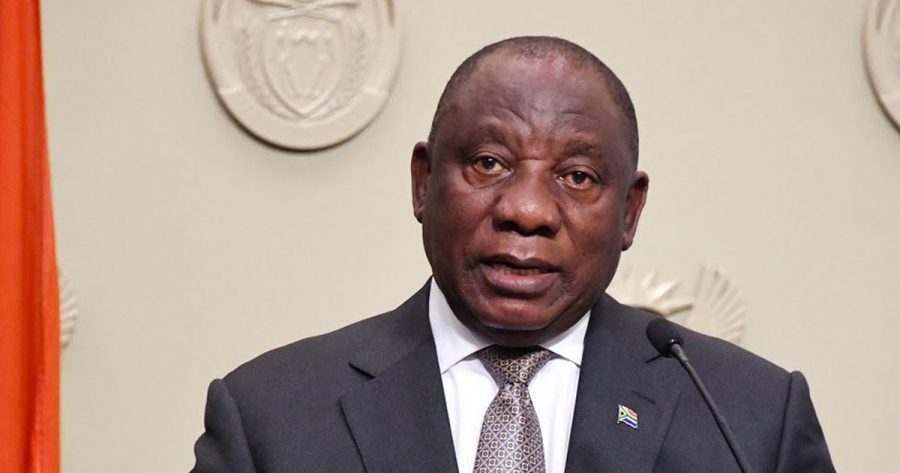 President Cyril Ramaphosa tonight announced an extension to the current 21-day national lockdown by an extra two weeks to the end of April 2020.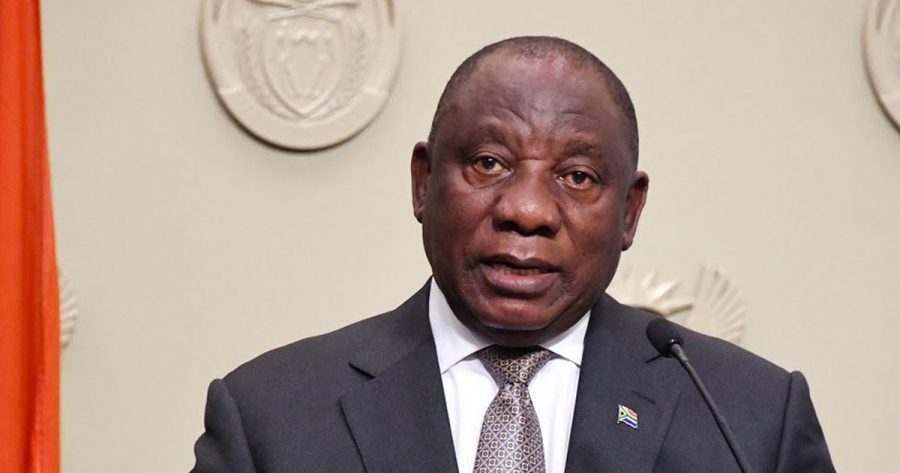 The President thanked South Africans for their patience and said "I have to ask you to make great sacrifices" and to continue this little bit longer to help prevent the possible loss of tens of thousands of lives.
He pointed out that since first announcing the Lockdown, there are now over 1.5 million people worldwide who have tested positive to Coronavirus, with over 93,000 dead.
He says these stays – with even advanced countries struggling to manage – have proved that SA's lockdown was "correct and timely".
While it's too early to make a definitive analysis of SA's lockdown, he says there is sufficient evidence that the lockdown is working – the rate of new cases has slowed down from 42% (up to 27 March when 1,170 had tested positive) to an average daily increase of about 4% (there are now 1,934 positive cases).
South Africa's decisions to prohibit gatherings and close borders all helped ensure this decrease, he said.
However, the President said: "The struggle is far from over. We are only at the beginning of a monumental struggle that demands our every resource, our every effort. We cannot relax and we cannot be complacent."
Ramaphosa said that in the coming weeks and months, South Africa must increase the extent of its response and expand the reach of interventions. He said learning from both the experiences of other countries and back at home, it is clear that there is a "compelling case to proceed in a manner that is cautious and properly collaborated.
"If we end too soon or too abruptly we risk a massive, uncontrollable resurgence of the disease," said President Rampahosa.
He said most of the existing lockdown measures will remain in force until the end of April, and the country will undergo a "phased recovery" and return of several sectors to ease the economy under strictly controlled conditions.
The President said the decision was not taken lightly. He said the government is "mindful of the heavy burden" and "keenly aware of the impact on our economy but I know as you do that unless we take these difficult measures now, the coronavirus will engulf and ultimately consume our country".
He said "we all want the economy to come back to life, our people to return to work, our children to go back to school and we all want to move around freely again… but our immediate priority must remain to slow down the spread of the virus and to prevent a massive loss of life."
The country will do this, he said, while preventing the economy from collapsing, determined to pursue a path that saves lives and protects livelihoods.
The government's strategy is in three parts:
intensive public health response to slow down and reduce infections
comprehensive packages of economic support to assist businesses and individuals
progress of increased social support for poor and vulnerable households.
Government will be using this lockdown period, he said, to refine its health strategy to manage the virus.
Screening in hospitals and at mobile clinics will be increased, the infected will be isolated and the ill cared for. Increased community screening and testing will be rolled out over the next couple of weeks – particularly for highly vulnerable communities. Hotspots have already  been identified.
He called on South Africans to not discriminate against those infected; and said there are facilities for those who cannot isolate at home.
There are also now 154 shelters for homeless people in SA.
The President said the CSIR will coordinate all the COVID information and stats.
Measures are to be put in place for businesses and workers and informal businesses.
The Solidarity Fund currently stands at R2.2-billion, with another R40-million donated.
There are 11,000 water tanks and 1,000 water tankers to help those communities with water shortage problems.
The President announced that Ministers and Deputy Ministers will take a one third salary cut over the next three month to be donated to the Solidarity Fund. Premiers will also take a one third cut.
Vodacom has donated 20,000 cell phones to be used by health workers.
The President said there is a coordinated Africa effort, and the AU COVID response fund has been established.
Ramaphosa warned that "we can no longer work in the same way as before."
He ended: "May God bless South Africa and protect her people."