Gauteng MEC for Education and Youth Development, Panyaza Lesufi today visited the Lyttelton Homeless Shelter in Tshwane, following reports of escapees fleeing with mattresses… writes photojournalist Tom Brown. Images which were widely circulated on social media yesterday, including in a tweet by Lesufi, showed two men making off with multiple mattresses from the facility.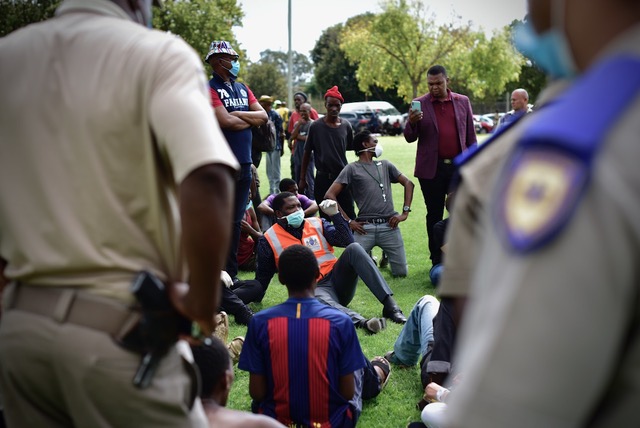 City of Tshwane administrator, Lebogang Mahaya, later confirmed the authenticity of the images, stating: "There were also issues of the fence being cut by some of the homeless people and they were using the holes to leave the area, and they were causing a nuisance for some of the residents."
We are dealing with a serious problem here, people removing what is meant to protect and care for them. It's a tough world but we must not lose hope to protect the weak and the homeless. We are going there today to address the situation. @gpgSocDev @Abramjee pic.twitter.com/tfmYmf0xyK

— Panyaza Lesufi (@Lesufi) April 12, 2020
Heightened Security
Following subsequent incidents, security was greatly bolstered with the deployment of
additional TMPD officers, private security and even mounted police – seen during MEC Lesufi's visit.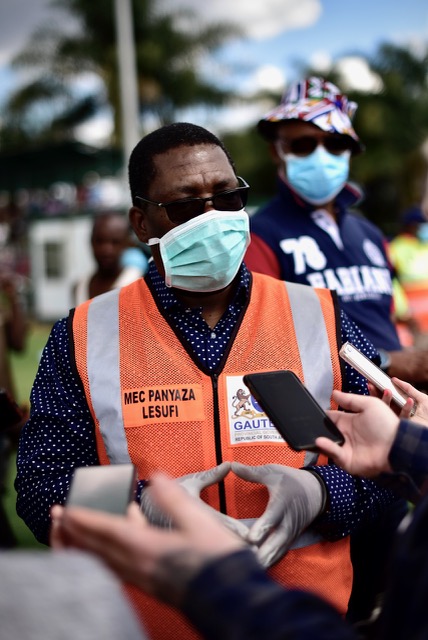 Some residents of the facility further alleged their ability to leave the complex had been greatly curbed.
"We used to be able to just leave and go to the shops but it's harder now," said one resident. He nevertheless admitted that prior, many had left the facility for often 'unessential' purposes.
"These are people who are used to freedom of movement and I must admit it's not easy to keep them in one place, it's quite a challenge," revealed Mahaye.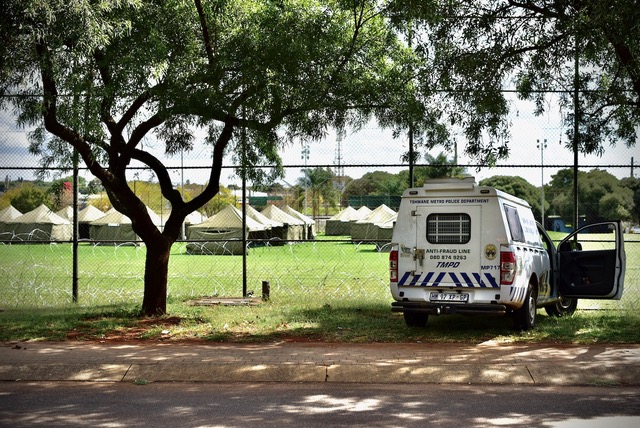 Preparing for Life After Lockdown
MEC Lesufi was mostly welcomed by the facility's inhabitants – many of whom had been relocated from Caledonian Stadium and had seen improved living conditions as a result.
"The main problem here is drug addiction," Lesufi told residents, promising to support addicts both during and following the lockdown by making necessary medications available.
He further promised to fight boredom with activities and exercise sessions; and to provide clothing to those at the facility.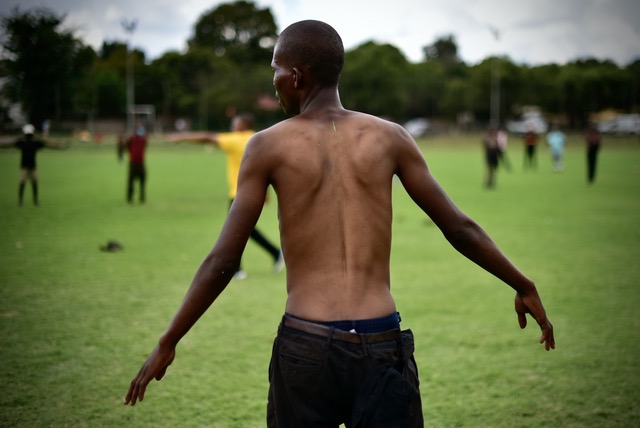 During a dialogue, an occupant further pleaded for psychiatric assistance to be made available.
He said that after being on Methadone for several days (used in treating addiction), he was in a better space and didn't want to regress to where he was before.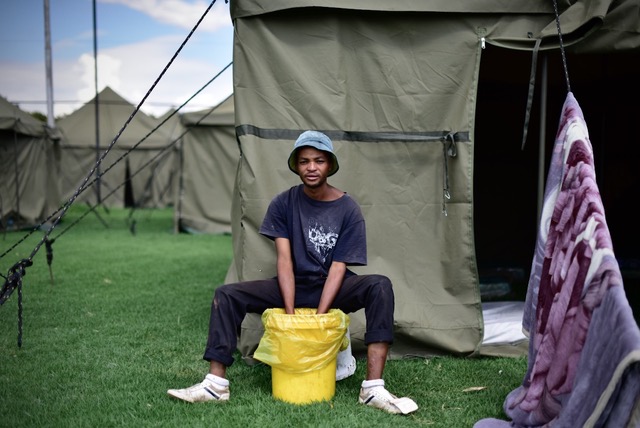 Criminal Elements
In spite of many lamenting improvements, some residents complained that a de facto
leadership group had been formed within the camp, and was responsible for reallocating of food and for the incidents of bedding being stolen from residents.
Even as Lesufi spoke to media, some residents clamoured to receive sandwiches that they alleged they had originally received for breakfast but had been confiscated. "We line up in the mornings but these guys just take the food and eat their fill; we get the leftovers," one disappointed occupant told me.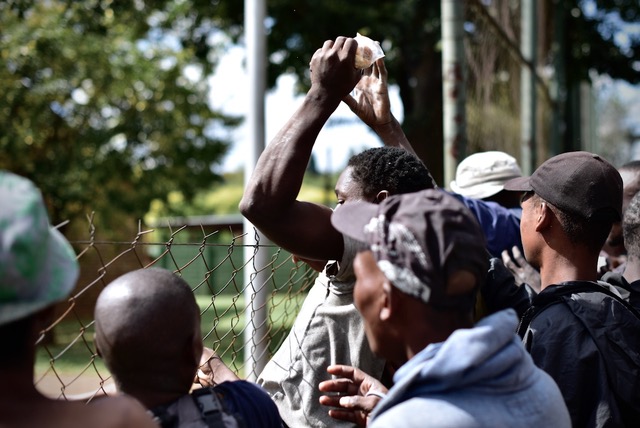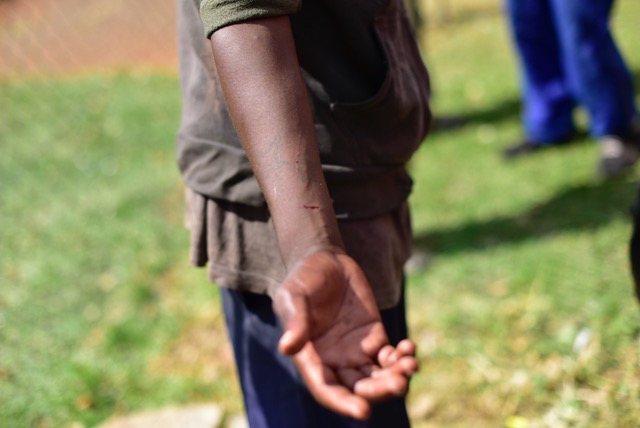 "We're happy that the police are here the whole time; before we were left alone with these guys," he added.
Photos and Words By Tom Brown
Tom Brown is a photographer based between India and South Africa, specializing in street, event and documentary photography. Follow Tom on Instagram.