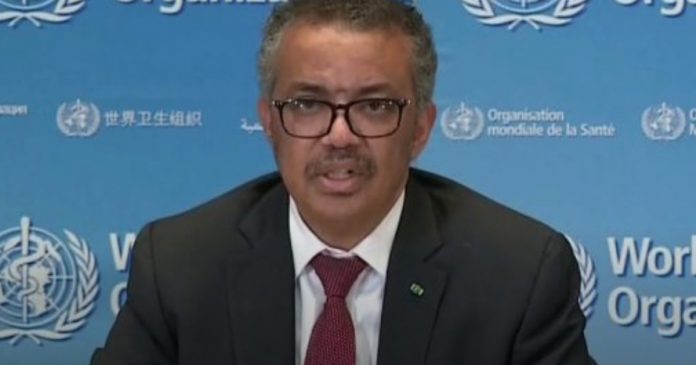 The South African Government says it is "very concerned and alarmed" at the announcement by President Donald Trump to cut funding to the World Health Organisation (WHO) with immediate effect. This comes as the global number of people with coronavirus surpasses 2 million.
"South Africa is particularly alarmed that the decision is made amid a global health crisis that requires a full capacity World Health Organisation to provide support in combatting the deadly COVID 19 pandemic," the Department of International Relations and Cooperation said in a statement on Thursday evening.
In case you missed it, here's Trump's announcement…
WATCH VIDEO: President Trump Announces Halt to US Funding of the WHO
President @realDonaldTrump is halting funding of the World Health Organization while a review is conducted to assess WHO's role in mismanaging the Coronavirus outbreak. pic.twitter.com/jTrEf4WWj0

— The White House (@WhiteHouse) April 14, 2020
South Africa's Response
"It is alarming that this very regrettable decision is announced as this deadly virus strikes Africa and the poorest and most vulnerable states," said DIRCO.
The WHO, as the lead UN Agency, promotes health globally reaching poor and vulnerable communities.
"With the coronavirus cases escalating at a rapid pace by the day, the announcement by the US to cut its funding to the WHO will have a significantly adverse impact on its programmes, and the world's ability to fight and eliminate this pandemic," said the South African statement.
"This, at a time where now more than ever, the international community has to stand together and work in the spirit of human solidarity and cooperation with one another.
"We believe that, more than ever before, the WHO deserves increased support from member states in particular to bolster its efforts to suppress transmission and stop the pandemic," said DIRCO.
Trump's Response to COVID-19 and the WHO
As coronavirus statistic rise in the US – over 644,000 positive cases and 28,500 deaths as of 16 April 2020 – Trump has been accused by his detractors for lashing out at the WHO rather than taking responsibility for his own delayed response to the crisis.
Although Trump, as he repeatedly points out, was one of the first to stop the influx of foreign passengers from virus-hit China onto American soil in early February (although he did still allow US citizens, permanent residents or close family members from China), he has been admonished for alleged disinformation and playing down the significance of the COVID-19 threat with comments like "hopefully, everything's going to be great", "looks like by April, you know, in theory, when it gets a little warmer, it miraculously goes away" and "Just stay calm. It will go away."
The WHO is not blameless either. In early February, in what some view as a "politically correct" move, it was still urging countries not to impose travel bans which it claimed could "have the effect of increasing fear and stigma, with little public health benefit". The world also waited, astonished by the delay, before the WHO finally officially called Covid-19 a pandemic on 11 March.
On 7 April, Trump said: "The WHO really blew it. For some reason, funded largely by the United States, yet very China-centric. We will be giving that a good look. Fortunately, I rejected their advice on keeping our borders open to China early on. Why did they give us such a faulty recommendation?"
The WHO responded, calling for politicians to "please quarantine politicizing COVID". They did not apologise for their recommendation.
On Tuesday, 14 April, Trump announced: ""Today I am instructing my administration to halt funding of the World Health Organization while a review is conducted to assess the World Health Organization's role in severely mismanaging and covering up the spread of the coronavirus."
The WHO 'regrets' Trump's halting of funds
The WHO responded in a statement on Wednesday 15 April, saying: "We regret the decision of the president of the United States to order a halt in funding to the World Health Organization."
The WHO claims its messages were "very, very clear" from 5 January when it alerted the world and countries, including the US, began to activate their incident management systems.
While the WHO's statement does not address the apparent fatal flaw it made in discouraging travel bans, it does acknowledge that in due course its performance will be reviewed by WHO's Member States and independent bodies, as is usual, and that "no doubt, areas for improvement will be identified and there will be lessons for all of us to learn".
The WHO stresses that funds used are not only for tackling COVID-19 but addressing other issues like polio, malaria, measles, mental health, cancer and several other diseases and conditions.
The health organisation warns that COVID-19 is a "dangerous enemy" that does not discriminate and "when we are divided, the virus exploits the cracks between us".
DIRCO said: "We are hopeful that the government of the United States will reconsider its decision and re-join the international community in fighting this pandemic."
WATCH VIDEO: WHO's response to Trump's decision to halt funding