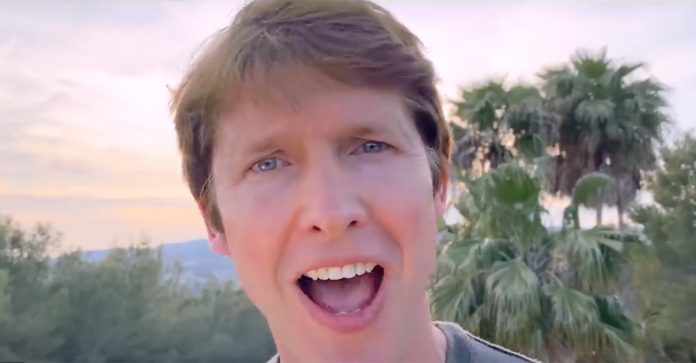 Watch British singer James Blunt's moving tribute to the brave workers in the NHS during the COVID-19 pandemic, following his father's lifesaving kidney transplant in January.
The world-famous musician, who first released The Greatest, in October 2019, has released a new version containing visuals celebrating the 'brave and powerful' workers on the frontline of the fight against coronavirus.
You may remember earlier this year Blunt released a heartbreaking video – 'Monster' – sitting beside his then dying father (Colonel Charles Blount) – to raise awareness for kidney donations because his dad had Stage 4 chronic kidney disease.
Since then Blunt's dad has had a life-saving kidney transplant… although sadly father and son have not been able to see each other since the op because of the coronavirus pandemic and his father being immuno suppressed while he recovers.
Speaking on Good Morning Britain from his Ibiza home, the singer revealed that it has been a "very frightening experience" with his dad Blunt just "one of 1.5 million vulnerable people in lockdown", who has to travel to hospital for treatment, making him more at risk.
Blunt said all UK profits from the single (which can be downloaded here) in 2020 will be donated to the NHS, and remaining global profits to the WHO.
Directed by Jacob Wise, Blunt sings in The Greatest:
"I feel that you deserve a chance to know the truth and to be better than
The ones who came before you only to let pride and money weaken them
So be the young, the brave, the powerful
'Cause the world is standing waiting for someone to come and change it
Yeah, be the young, the brave, the powerful
'Cause we need a soul to save us
Need someone to be the greatest"
WATCH below…
WATCH: James Blunt – The Greatest (official video)