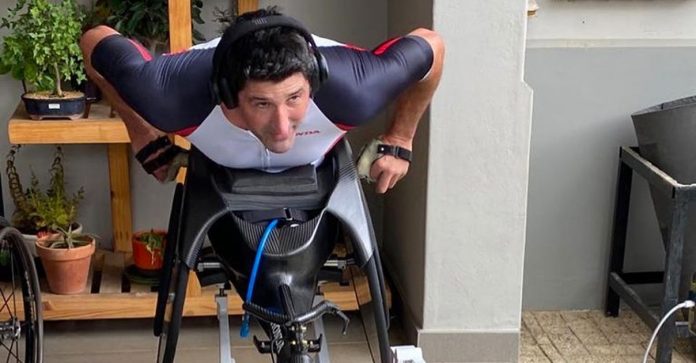 A worldwide pandemic and a whole lot of social distancing couldn't keep South African wheelchair athlete Ernst Francois van Dyk away from participating – albeit differently – in the 2020 Boston Marathon, which was scheduled to have taken place on Monday (20 April).
While the prestigious marathon itself has been postponed, Ernst joined 64 other wheelchair racers from around the world who took part in a virtual Boston marathon instead.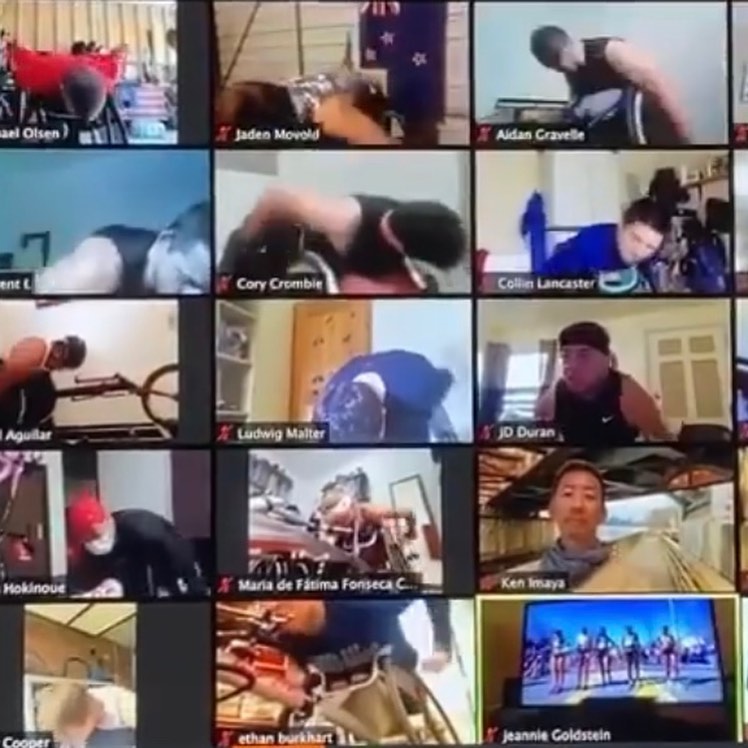 Last year Ernst came fifth in the Boston Marathon men's wheelchair race, an event he has previously won a record-breaking ten times, including six in a row from 2001 to 2006!
Ernst said on Facebook that even though 2020's marathon didn't happen on Monday "we still had a blast doing a virtual Boston marathon via Zoom with friends from all over the globe."
He said: "It was not competitive, we were just doing what we love with a few sprints thrown in for fun."
Ernst thanked all those who made it possible, and those who showed up.
"A little 'normal' goes a long way these days. Stay safe," said Ernst.
Last year was a good one for the South African athlete who came third in the Men's Wheelchair Race at the Chicago Marathon in October 2019, along with securing top 5 places in the marathons at Boston, Tokyo and Berlin; as well as a sixth position in London.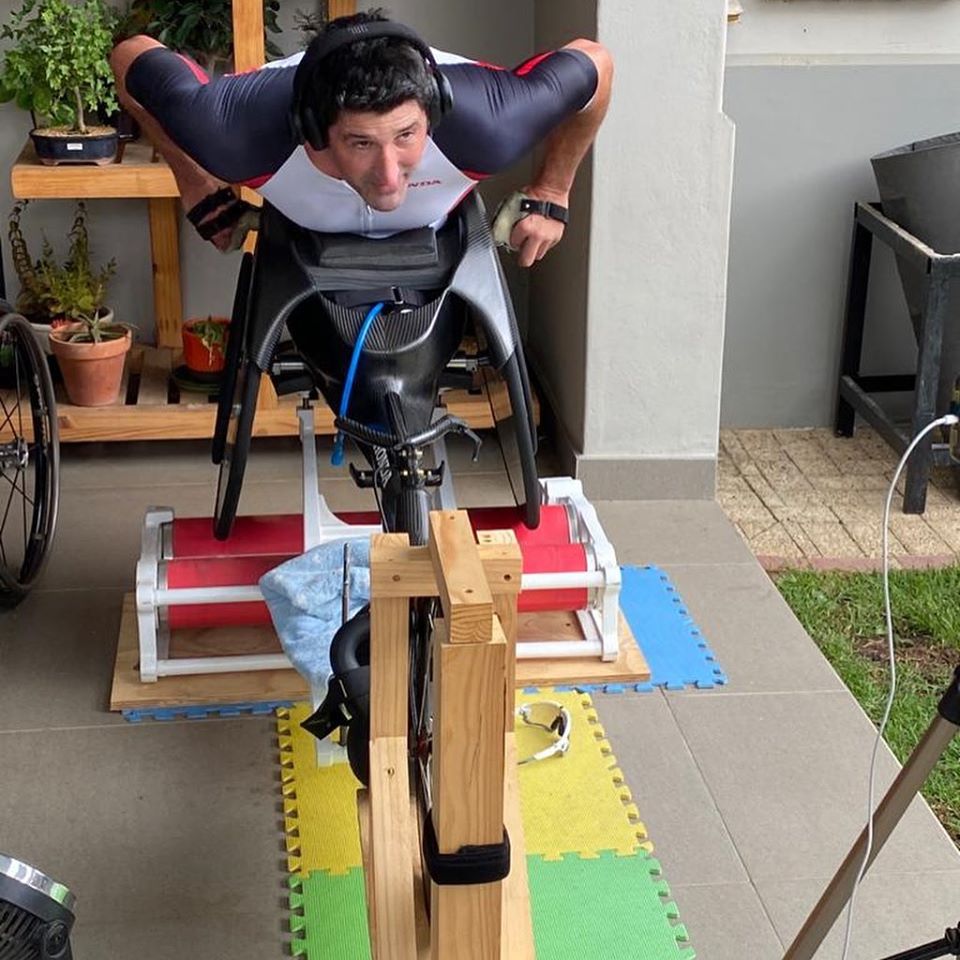 The 47-year-old South African wheelchair racer and hand-cyclist has several Paralympic medals, marathon championships and other accolades to his name – including the  Laureus World Sports Awards for Sportsperson with a Disability of the year for 2006 and a gold medal from the 2016 Rio Games in the Men's Cycle Road Race.
Van Dyk was born without legs, and doctors said that he would never live a normal life. They were right – he is living an extraordinary life instead! He began playing sports at an early age, and was featured by current affairs show Carte Blanche in 2001 when he burst onto the world stage by winning 24 out of 27 international wheelchair races.
Fifteen years later, in 2017, Carte Blanche did a follow-up in which they said:  "Ernst is still going strong, proving that the only thing that could hold you back is yourself."
According to Boston Central, the Boston Marathon is the world's oldest annual marathon. It's normally held on the third Monday of April, also known as Patriot's Day in the US, but has this year been postponed to 14 September because of Corona virus.
WATCH Ernst van Dyk participating in the virtual Boston Marathon
Follow Ernst van Dyk here.