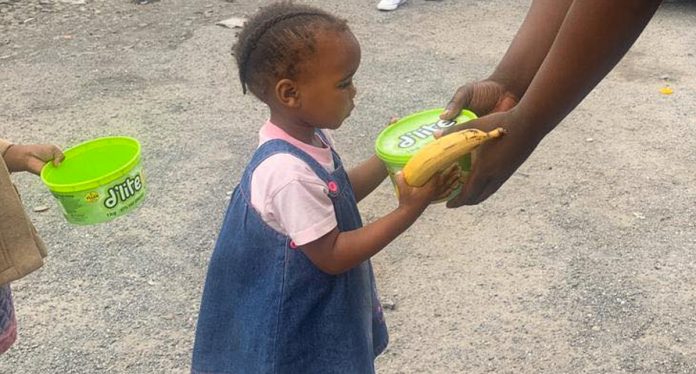 A generous-hearted group of South Africans in Cape Town have been cooking, collecting and dishing out food to hundreds of people in township communities who may otherwise be starving.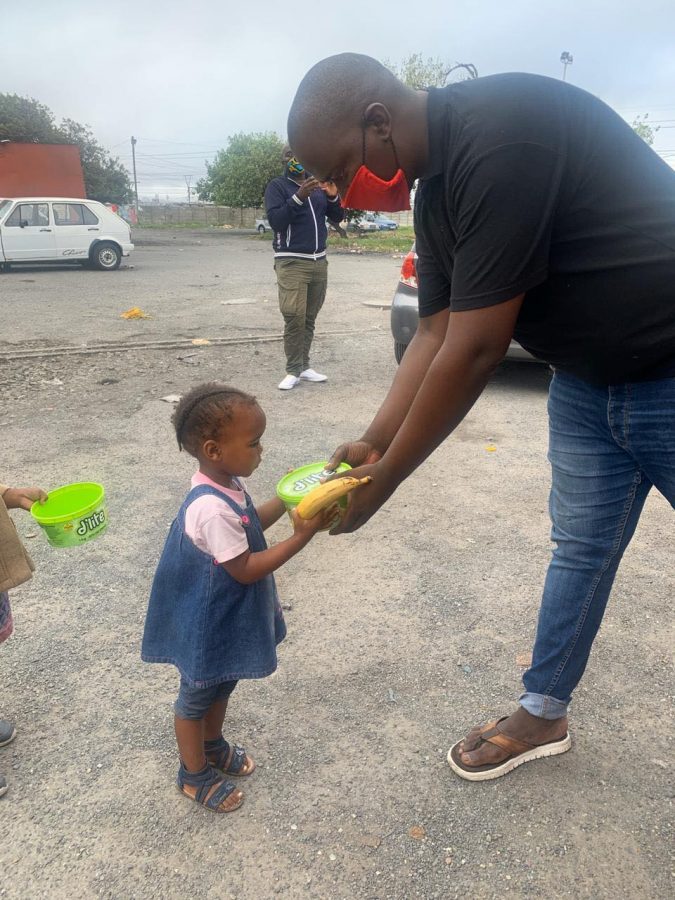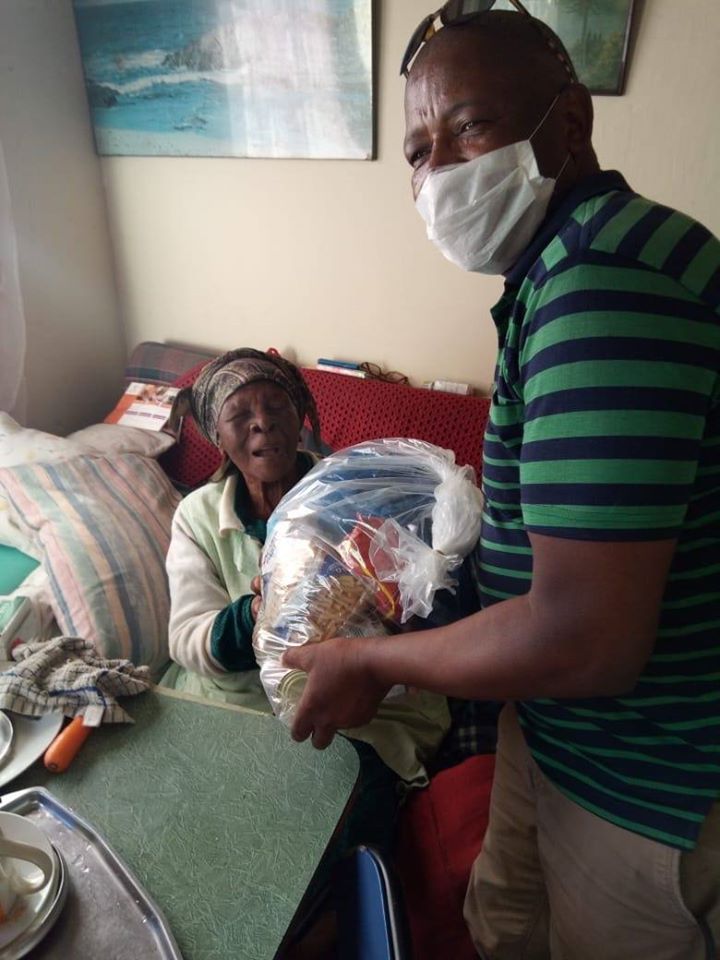 It started small just a week ago but is now reaching thousands, after Western Cape resident Helen During rallied her friends to help donate food because she "couldn't bear to see a single kid or Gogga go hungry".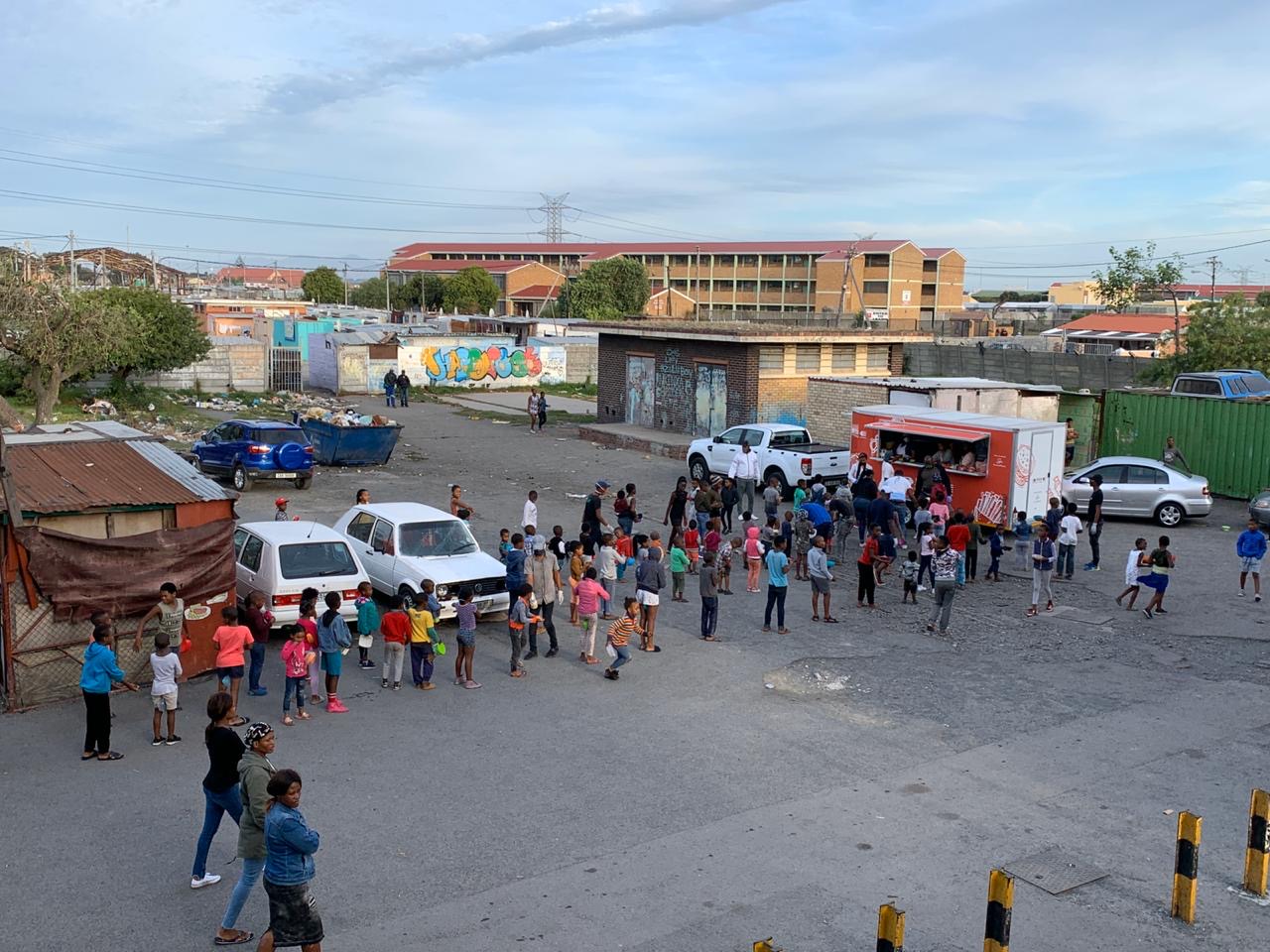 After the first drop off, Helen thanked everyone saying: "Our President called 'Thuma Mina' and you all answered. Your generosity was overwhelming and we received packets and tubs of soup and bread, so much so that my car was laden to the hilt."
On one of the first nights, Helen and friends managed to distribute to 15 elderly and their families, a children's home with 10 orphaned kids, an NGO 'Happy Feet' that feeds about 150 kids in the 'squatter' section of Langa and about 40 members of a church with enough to feed their families.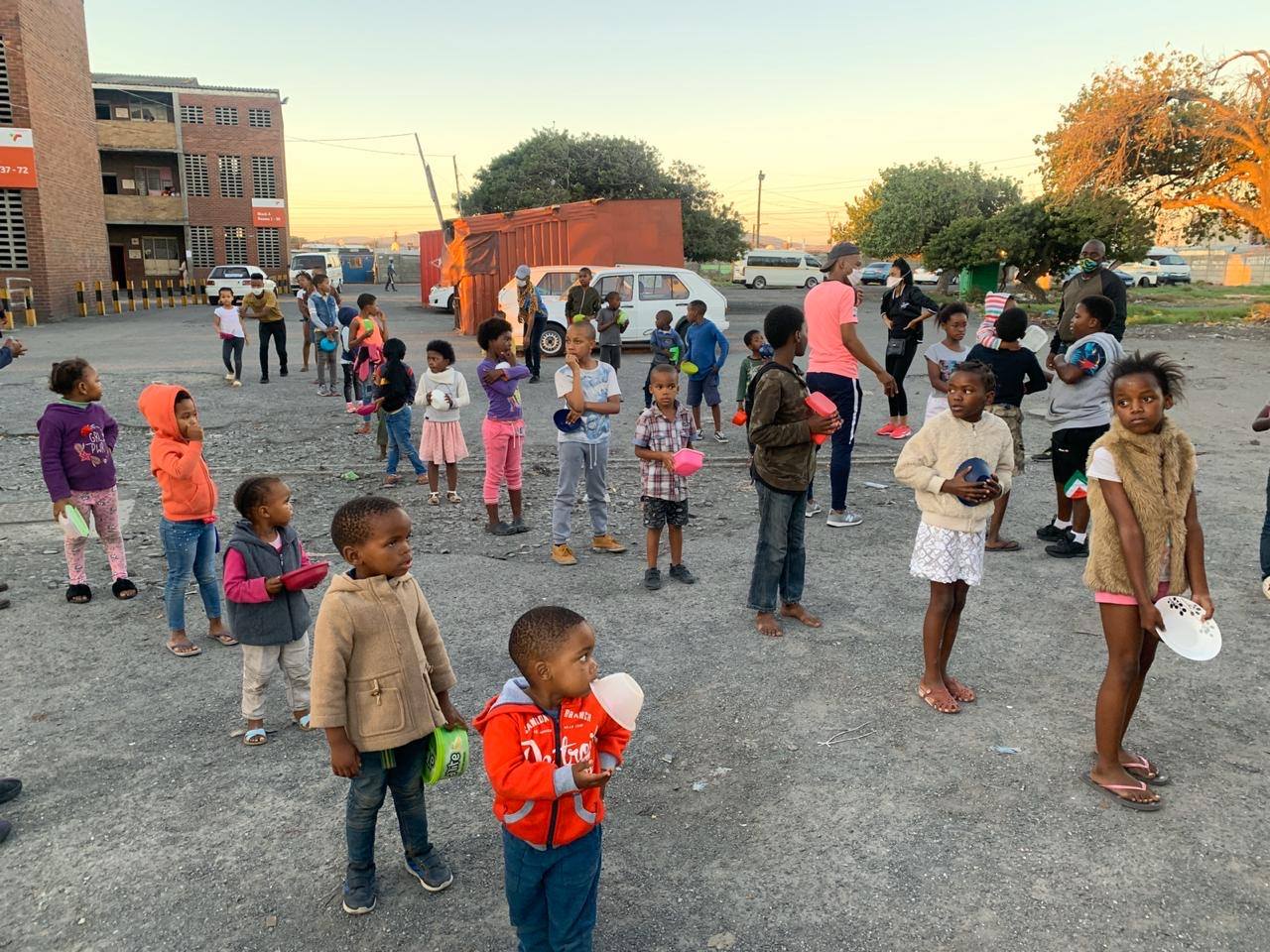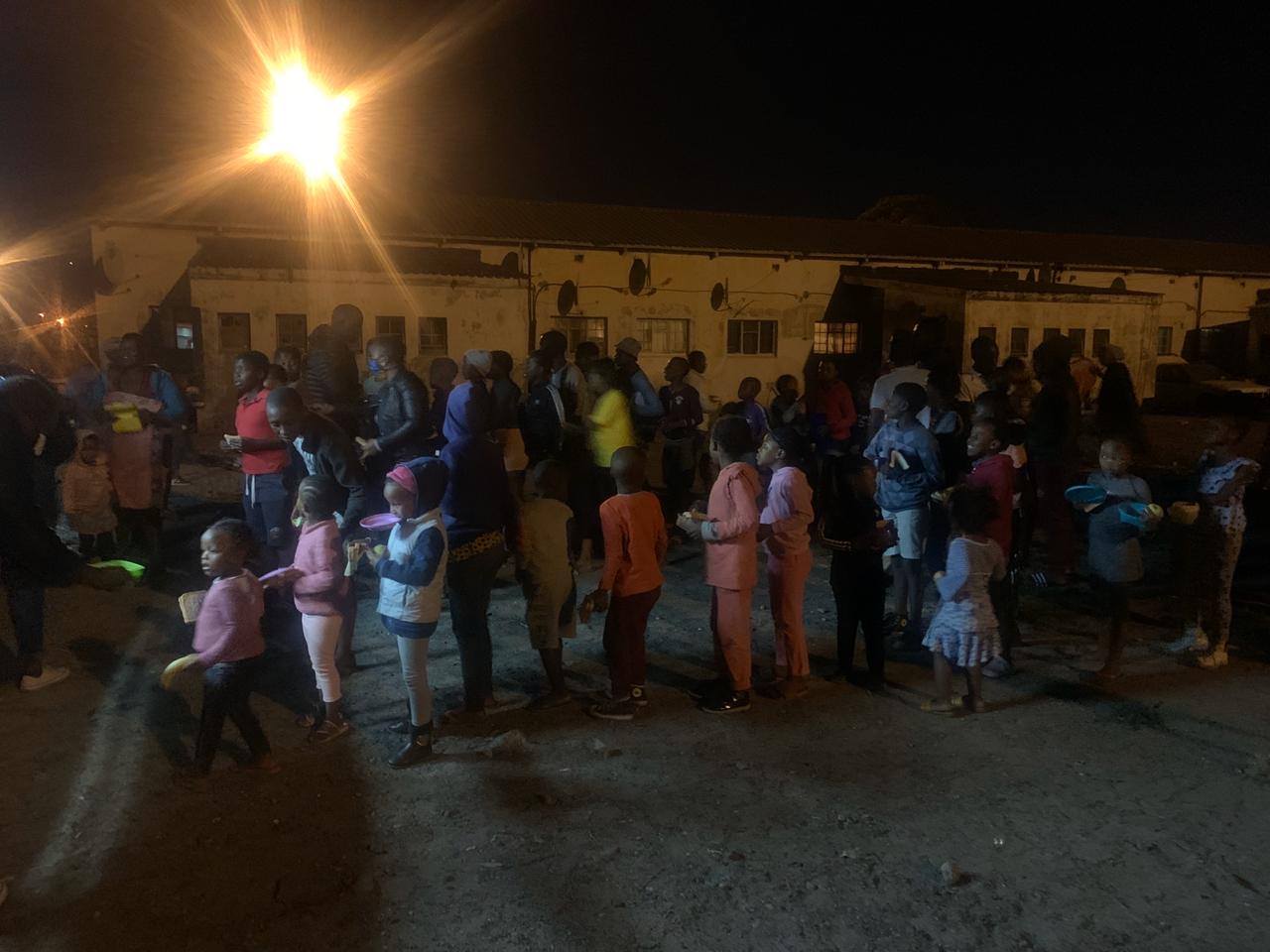 Helen said: "It was a very peaceful visit where street cricket reigned, kids rode bikes and people sat in the sun and nattered. Yet, underlying that scene lies great hunger and we need to keep supplying."
Tragically they could see that literally thousands more needed food donations.
But fast forward to this week, and on Wednesday night – Helen and gang were able to deliver food to over 3,000 people!!
These wonderful South Africans working together – from a housekeeper called Chima who "cooked 55 litres of soup stoksiel alleen" to an angel named Jenni Leonard Hinrichsen (who delivered bakkie-loads of food to starving homeless people) have largely been driven by President Ramaphosa's mantra: "Thuma Mina. Send Me."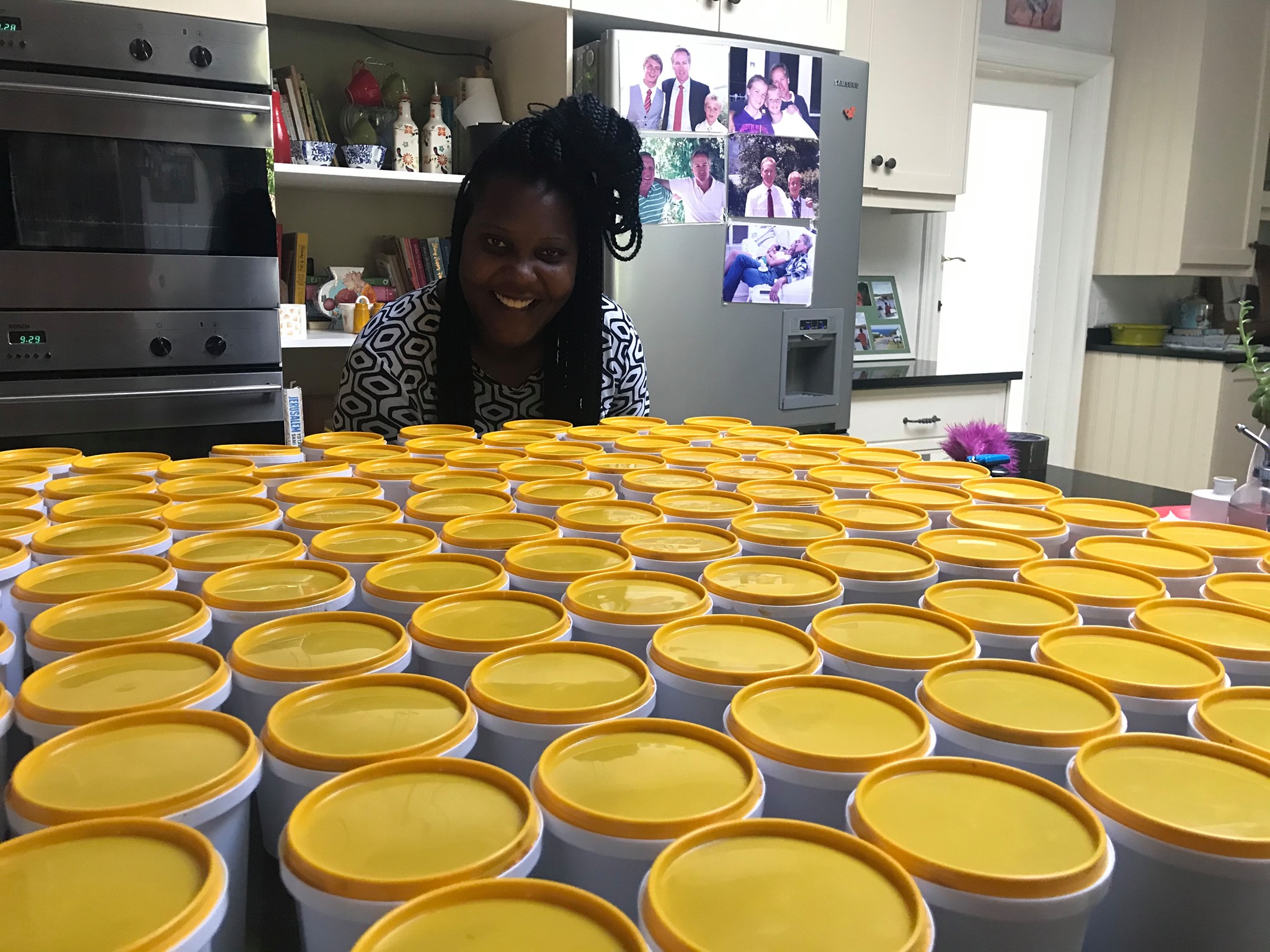 Helen has  passionately continued calling on friends to cook, freeze and deliver more (including ingredients for soup because although the Goggas LOVE the soup that's made for them, they also want to be able to cook it themselves for the kids… it gives them something to do.)
"We will be doing this until the end of Lockdown," Helen told SAPeople.
If you would like to be part of this incredible initiative, here's a list of goodies they would love donated, including sandwiches, trays of boiled eggs and dry goods bags. Soup is welcome, as well as packets of dry goods – a R290 packet will feed a family for a week, says Helen.
And if you are overseas and would love to help those back in SA, your donations would be greatly appreciated. Here are Helen's bank details (SAPeople can vouch for the authenticity of Helen's campaign which is helping get food directly to those who need it most):

Use this reference so that the donations go to Helen's soup kitchen: HdCovid19
Email a POP to helen@helenduring.co.za. Thank you!!!