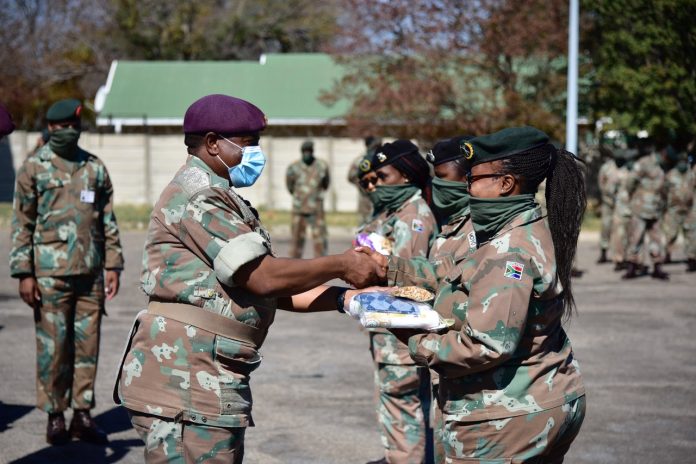 In gratitude to the many South African soldiers who are women – and who will be unable to celebrate Mother's Day with their children today – a women's veteran's organisation handed out female hygiene parcels to over 300 female soldiers on Friday.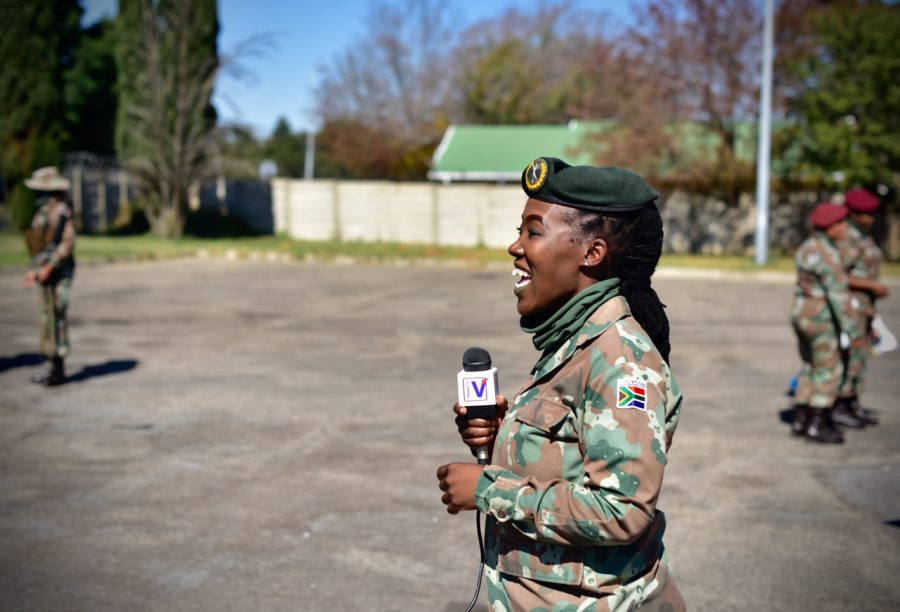 Former Umkhonto weSizwe and SA National Defence Force (SANDF) member, Granny
Seape, said that it was "very rare that people say thank you to the men and women that
defend our country"… and that Manza Women's Investment Club would like to change that.
The organisation handed out 324 hygiene packs to female members of the 21 Infantry
Battalion, at Doornkop military base, in recognition of their service in battling the Covid-19 pandemic and of Mother's Day, on which many deployed soldiers would not be able to celebrate with their families.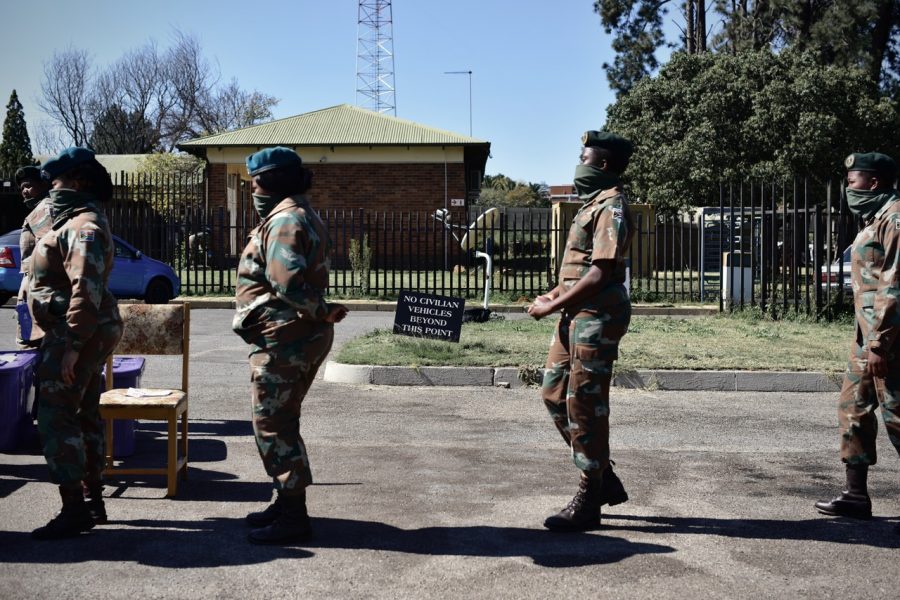 Earlier, Brigadier General R.J. Coetzee berated media coverage of the SANDF joint
enforcement operation, saying that too little focus was given to the good work being
done by soldiers on the ground.
The SANDF has come under criticism for supposed 'disproportionate force' in carrying out their mandate.
A similar sentiment was shared by Chief of Joint Operations, Lieutenant General R.
Maphwanya, who also called on South Africans to "come together" in "eradicating this
pandemic".
Below are some other photos from the event: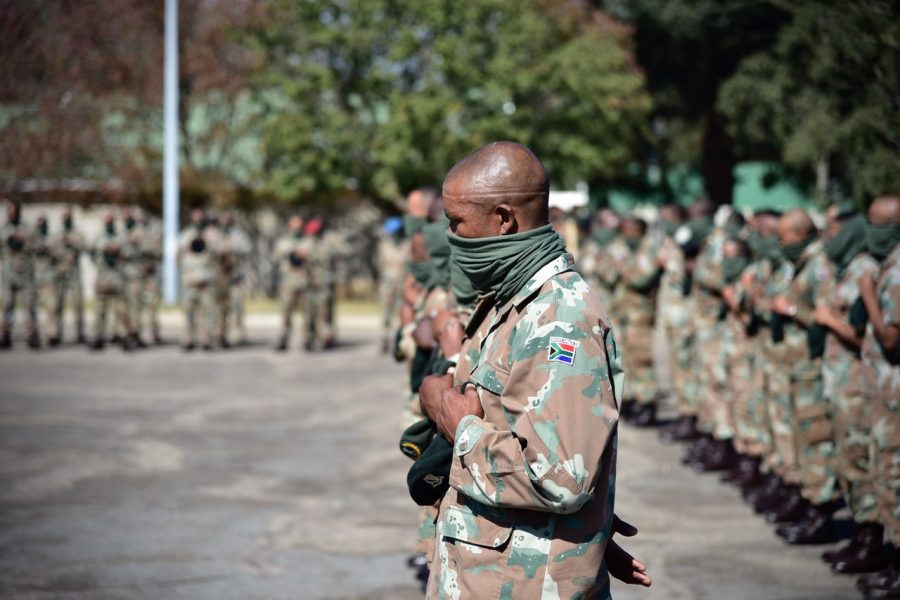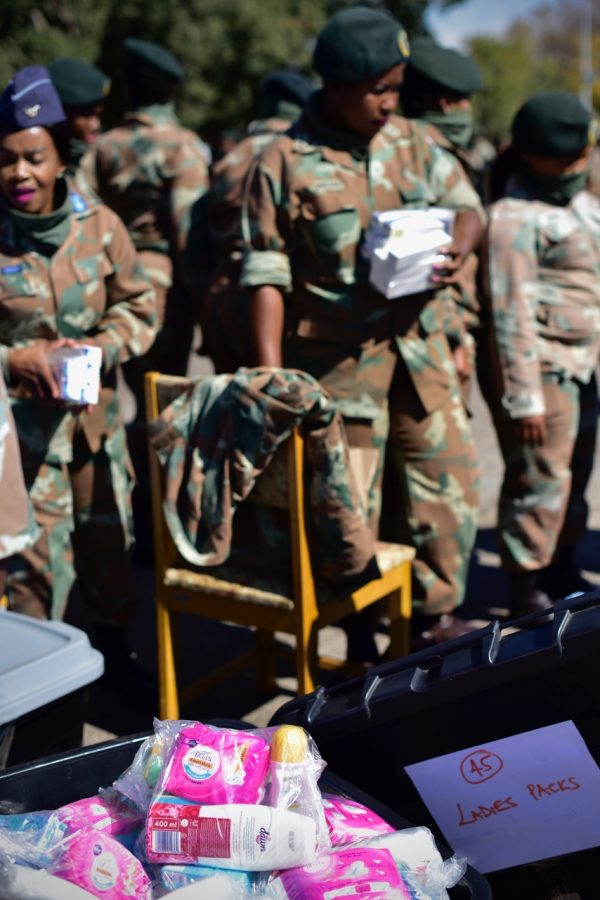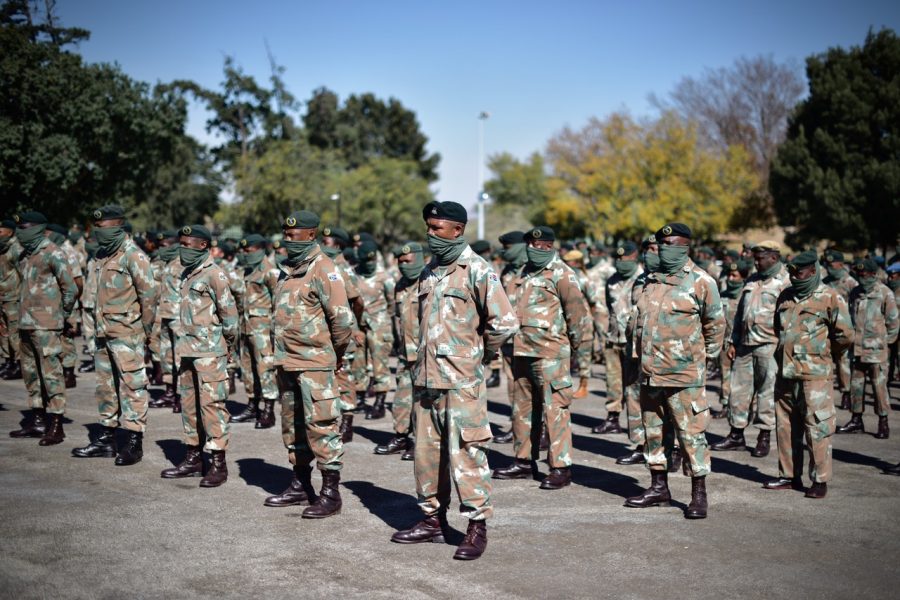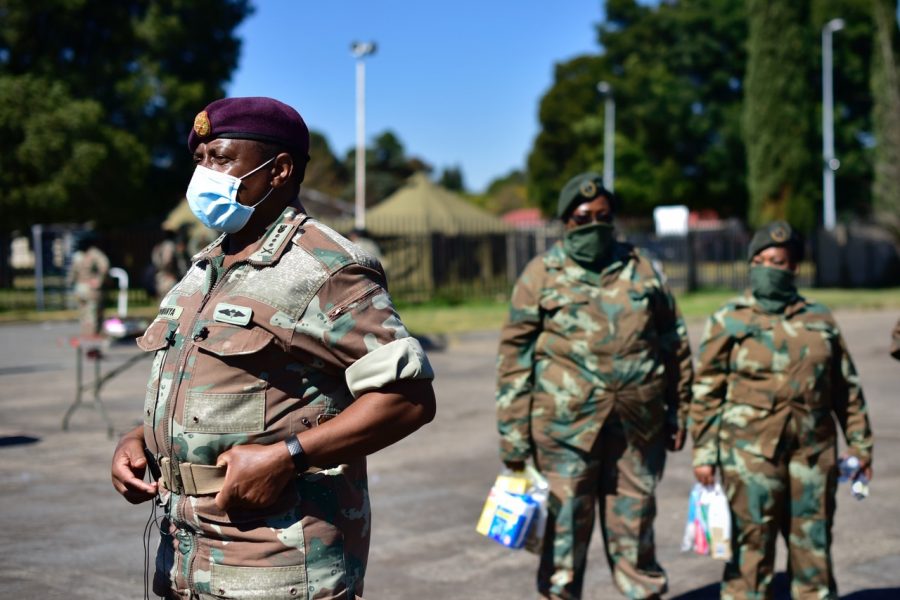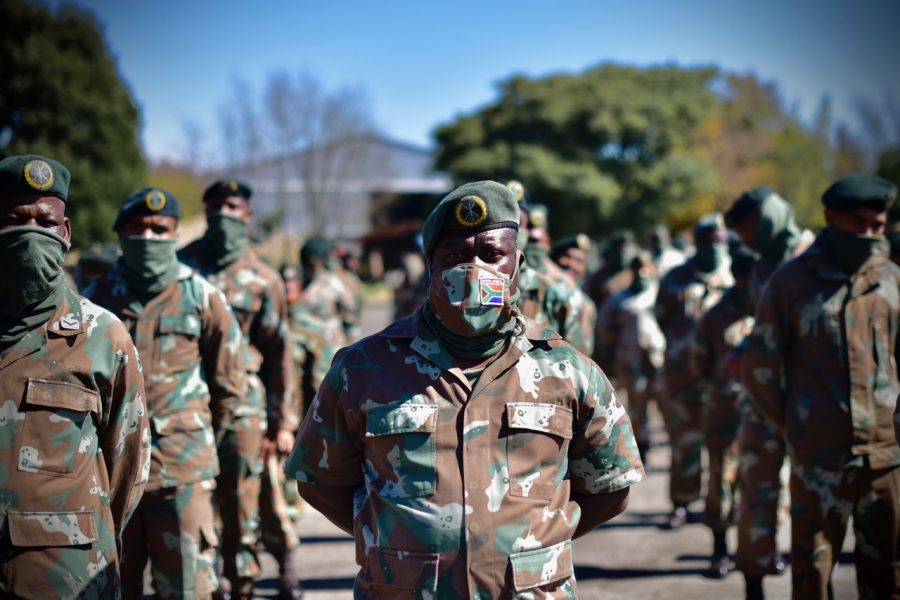 Tom Brown is a photographer based between India and South Africa, specializing in street, event and documentary photography. Follow Tom on Instagram.